SPEED.com to Cover Rolex 24 Flag to Flag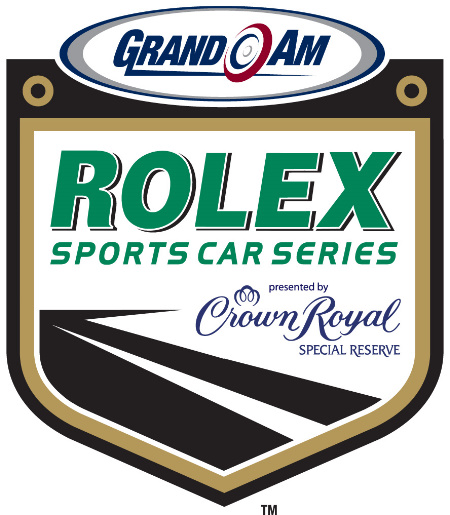 Race fans will be able to follow all of the action in the historic 50th Anniversary of the Rolex 24 At Daytona through SPEED and SPEED.com.
SPEED will continue to be the television home of GRAND-AM Road Racing in 2012, televising all 13 Rolex Sports Car Series events either live or on a same-day delay basis. Coverage begins with 15-and-a-half hours of coverage from the Rolex 24, which will be enhanced for the first time by continued streaming on its web site.
The Rolex 24 live broadcast kicks off with a one-hour pre-race show at 2:30 p.m. (ET) on Saturday, Jan. 28, and continues with the opening seven-and-a-half hours of the race, from 3:30-11 p.m.
A new component will then enhance the Rolex 24 coverage. SPEED.com will cover the night action with a camera located atop the grandstand, several stationary cameras, a running leaderboard and audio commentary.
SPEED television coverage resumes at 9 a.m. on Sunday, Jan. 29, running through 4 p.m. – including 30 minutes of interviews following the checkered flag.
Leigh Diffey, Calvin Fish and Dorsey Schroeder will anchor the Rolex 24 coverage, and will be joined in the broadcast booth by Bob Varsha, David Hobbs and Tommy Kendall. Brian Till, Chris Neville, Jamie Howe and Greg Creamer will report from the pits, while Justin Bell takes on the role of in-race reporter.
Current plans are for SPEED to televise 10 Rolex Series races live.
Among the highlights will be coverage of the three events in the North American Endurance Championship, a new competition involving the Rolex 24, the Sahlen's Six Hours of The Glen on July 1 at Watkins Glen International and the three-hour Rolex Series debut at Indianapolis Motor Speedway on July 27. The Rolex 24 and the Sahlen's Six Hour will be live; the Indianapolis race will be shown on the afternoon of July 27, on a delayed basis.
Other live coverage this season: Homestead-Miami Speedway on April 29, New Jersey Motorsports Park on May 13, Detroit Belle Isle on June 2, Mid-Ohio Sports Car Course on June 9, Road America on June 23, the second race at Watkins Glen International on August 11, Mazda Raceway Laguna Seca on September 9 and Lime Rock Park on Sept. 29.
Same-day delayed coverage is currently planned for Barber Motorsports Park on March 31 and Montreal's Circuit Gilles Villeneuve on Aug. 18.
"GRAND-AM continues to grow and so does our television coverage," said GRAND-AM CEO Ed Bennett. "It's all about the fans … working with a great partner like SPEED serves those fans while reflecting the ever-increasing interest in Grand-AM."
SPEED's plans for the GRAND-AM Continental Tire Sports Car Challenge TV coverage are expected to be announced in the near future.
GRAND-AM Rolex Series Broadcast Schedule On SPEED
Date Race Broadcast Time
Jan. 28-29 Daytona International Speedway 2:30 p.m. on Jan, 28; 9 a.m. on Jan. 29.
March 31 Barber Motorsports Park 4 p.m. (SDD)
April 29 Homestead-Miami Speedway 1 p.m.
May 13 New Jersey Motorsports Park 1 p.m.
June 2 Detroit Belle Isle 5 p.m.
June 9 Mid-Ohio Sports Car Course 4:30 p.m.
June 23 Road America 12 p.m.
July 1 Watkins Glen International 11 a.m.
July 27 Indianapolis Motor Speedway 4:30 p.m. (SDD)
Aug. 11 Watkins Glen International 6 p.m.
Aug. 18 Circuit Gilles Villeneuve 7 p.m. (SDD)
Sept. 9 Mazda Raceway Laguna Seca 3 p.m.
Sept. 29 Lime Rock Park 3 p.m.
Note: All times shown are ET; Times subject to change
SDD – Same-day delay