GRAND-AM: SPEED Returns As Series' Home In 2012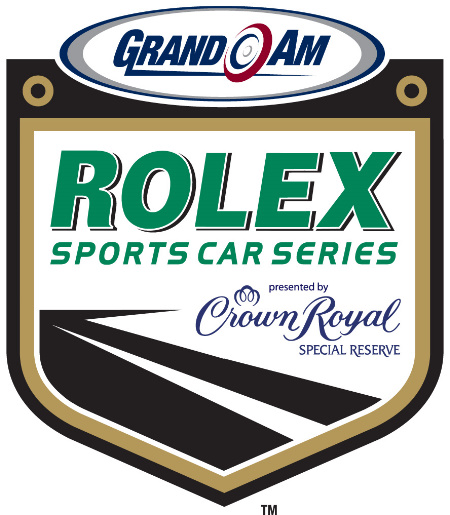 SPEED will continue to be the television home of GRAND-AM Road Racing in 2012, televising all 13 Rolex Sports Car Series events either live or on a same-day delay basis.
Current plans call for live coverage of 10 races, beginning with 15-and-a-half hours of coverage from the 50th Anniversary running of the Rolex 24 At Daytona on Jan. 28-29 at Daytona International Speedway.
The Rolex 24 kicks off the 2012 season on SPEED with a one-hour pre-race show at 2:30 p.m. (ET) on Saturday, Jan. 28 before rolling into the first seven-and-a-half hours of the race. (3:30-11 p.m.) Live coverage resumes at 9 a.m. on Sunday, Jan. 29. A new component will enhance the Rolex 24 telecast: live video from the overnight portion of the race on SPEED.com through a number of camera streams and a running leaderboard.
Among the season's highlights will be coverage of the three events in the North American Endurance Championship, a new competition involving the Rolex 24, the Sahlen's Six Hours of The Glen on July 1 at Watkins Glen International and the three-hour Rolex Series debut at Indianapolis Motor Speedway on July 27. The Rolex 24 and the Sahlen's Six Hours will be live; the Indianapolis race will be shown on the afternoon of July 27, on a delayed basis.
Other live coverage this season: Homestead-Miami Speedway on April 29, New Jersey Motorsports Park on May 13, Detroit Belle Isle on June 2, Mid-Ohio Sports Car Course on June 9, Road America on June 23, Watkins Glen International on August 11, Mazda Raceway Laguna Seca on September 9 and Lime Rock Park on Sept. 29.
Same-day delayed coverage is currently planned for Barber Motorsports Park on March 31 and Montreal's Circuit Gilles Villeneuve on Aug. 18.
"GRAND-AM continues to grow and so does our television coverage," said GRAND-AM CEO Ed Bennett. "It's all about the fans … working with a great partner like SPEED serves those fans while reflecting the ever-increasing interest in GRAND-AM."
SPEED's coverage plans for the GRAND-AM Continental Tire Sports Car Challenge are expected to be announced in the near future.
GRAND-AM Rolex Series Broadcast Schedule On SPEED
Date, Race, Broadcast Time
Jan. 28-29 Daytona International Speedway 2:30 p.m. on Jan, 28; 9 a.m. on Jan. 29.
March 31 Barber Motorsports Park 4 p.m. (SDD)
April 29 Homestead-Miami Speedway 1 p.m.
May 13 New Jersey Motorsports Park 1 p.m.
June 2 Detroit Belle Isle 5 p.m.
June 9 Mid-Ohio Sports Car Course 4:30 p.m.
June 23 Road America 12 p.m.
July 1 Watkins Glen International 11 a.m.
July 27 Indianapolis Motor Speedway 4:30 p.m. (SDD)
Aug. 11 Watkins Glen International 6 p.m.
Aug. 18 Circuit Gilles Villeneuve 7 p.m. (SDD)
Sept. 9 Mazda Raceway Laguna Seca 3 p.m.
Sept. 29 Lime Rock Park 3 p.m.
Note: All times shown are ET; Times subject to change
SDD – Same-day delay