Ned Jarrett to be Brickyard 400 Grand Marshal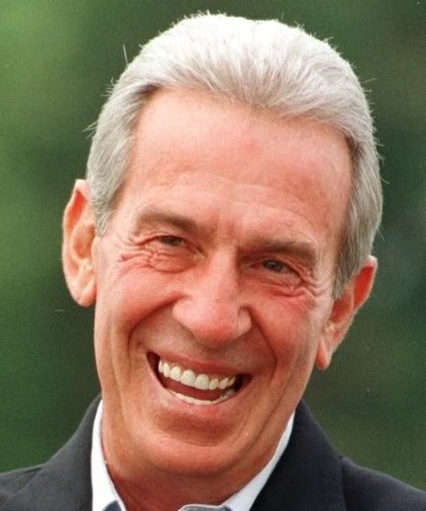 Ned Jarrett
2011 NASCAR Hall of Fame inductee Ned Jarrett will serve as the grand marshal of the Brickyard 400 presented by Big Machine Records.com Sunday, July 31.
Jarrett won NASCAR Sprint Cup championships in 1961 and 1965 and 50 races during his illustrious career. He was named one of NASCAR's "50 Greatest Drivers" in 1998.
In 1965, Jarrett earned 13 victories in 42 top-five finishes in 54 starts. He won the Southern 500 at Darlington Raceway by 14 laps, still the largest margin of victory in NASCAR Sprint Cup history.
"We're honored to welcome Ned Jarrett as grand marshal for the Brickyard 400 presented by Big Machine Records.com," said Jeff Belskus, Indianapolis Motor Speedway president and chief executive officer. "He's one of the greatest drivers in NASCAR history, a great ambassador for the sport and a true gentleman."
Besides his Hall of Fame driving talent, Jarrett also helped attract fans to NASCAR through his work as a television and radio broadcaster during three decades of substantial growth for the sport.
"It is a true honor to be selected as grand marshal for the Brickyard 400," Jarrett said. "The history of Indianapolis Motor Speedway and its significance in auto racing makes this opportunity particularly special."
Jarrett's son Dale won the Brickyard 400 in 1996 and 1999 and also claimed the Sprint Cup championship in 1999.