Mario Andretti tempted to race at Las Vegas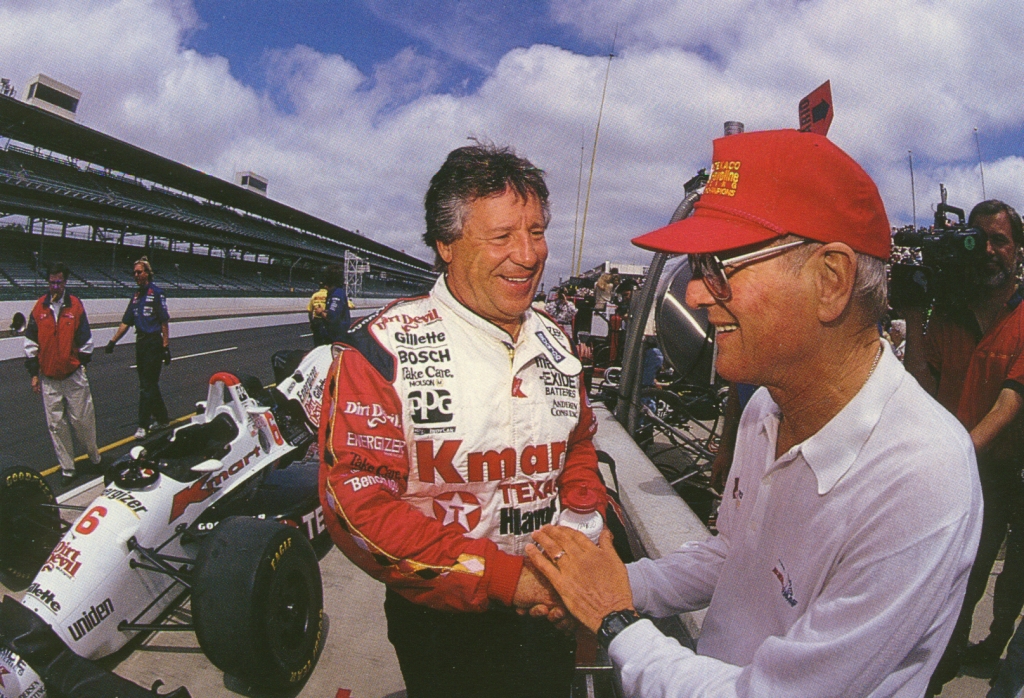 Mario Andretti with the late Paul Newman
Racing legend Mario Andretti told Motorsport.com reporter in a recent exclusive interview that he is tempted to make a sensational comeback and compete in the 2011 IndyCar Series season finale at the Las Vegas Motor Speedway in October for a chance of winning the $5 million purse that is on the table.
The former Formula One, CART (Indy car) champion and the 1969 Indy 500 winner admits that although it is unlikely to happen, the prospect of getting behind the wheel of an Indy car again and gunning for the $5m to any non-IndyCar season driver who can win the event, is tempting.
"You never know," the 71-year old said. "Paul Newman was similar age when he competed in Le Mans and he was 80 when he raced at Daytona in the 24 hour race in 2005. I am tempted, of course and I'm certainly crazy enough. I still love the sport but I have to be realistic and say that it might be too much but who knows…"
With Andretti's grandson Marco Andretti already competing in the IZOD IndyCar Series with Andretti Autosport — owned by his father Michael, there is the unprecedented possibility of three generations of the famous name taking to the grid at the end of the IndyCar season showpiece.
The event will be the last for the current chassis and engine regulations before the series introduces a new formula for 2012 and the 1978 Formula 1 champion confirmed that getting a package together for any driver to compete — including himself and Michael, would not be difficult.
"He (Michael) has the team so if he is interested in doing it, I think he could come up with another car and let's face it, it sure would be interesting. This is of course the last race with the current chassis and engines so it would be very cheap for any would-be-entrant to get the pieces together and make up a team to challenge for the $5m pot. I think it's going to be incredible and I think we will definitely see some good talent there." Motorsport.com