Ocean Racing Technology announces GP2 drivers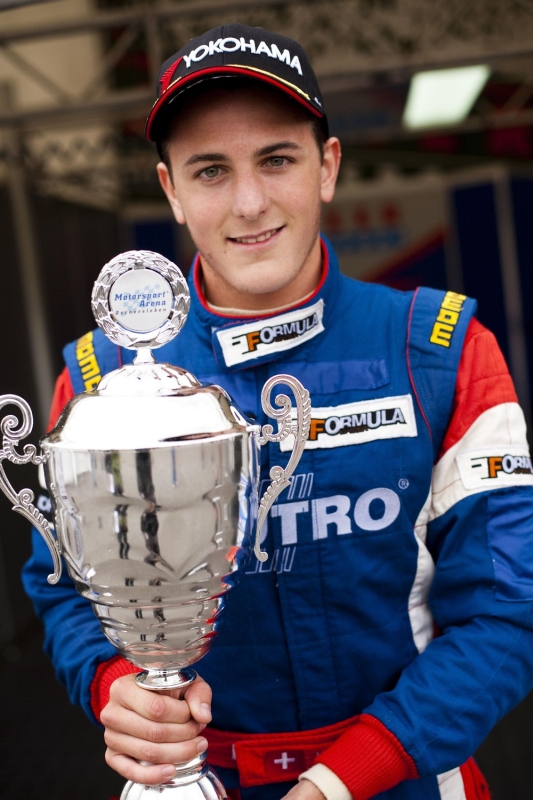 Fabio Leimer
Fabio Leimer and Max Chilton will form the driver duo for the Ocean Racing Technology team in the 2010 GP2 Series. In only their second year of participation in the Formula 1 feeder category, the team belonging to Tiago Monteiro and Jose Guedes is aiming to reinforce its competitiveness and speed which was proven in the 2009 Main Series. Fabio Leimer was at the wheel for Ocean Racing Technology for the opening round of the GP2 Asia Series, in Abu Dhabi last month, where he secured the 3rd best time in qualifying. In the race his pace was constant and he showed excellent communication skills with the team. The 20 year old Swiss racer won the Formula Master championship in 2009 dominating the series with 7 race victories and 6 pole positions. He has proved in his testing at Jerez, Paul Ricard and Abu Dhabi and in qualification and race performance in the GP2 Asia race in Abu Dhabi that he is ready to move into the main GP2 series.
"I am just delighted. Since my aim is to race in the GP2 Series, I am determined to do so with one of the best teams. Ocean Racing Technology actually has excellent engineers with a very professional structure and in my opinion it is important to run with such a team. Despite the fact it will be my first season in the series, I think I can find a good pace. I need to be consistent, to do good races, to aim for the podium and why not a win," Leimer said.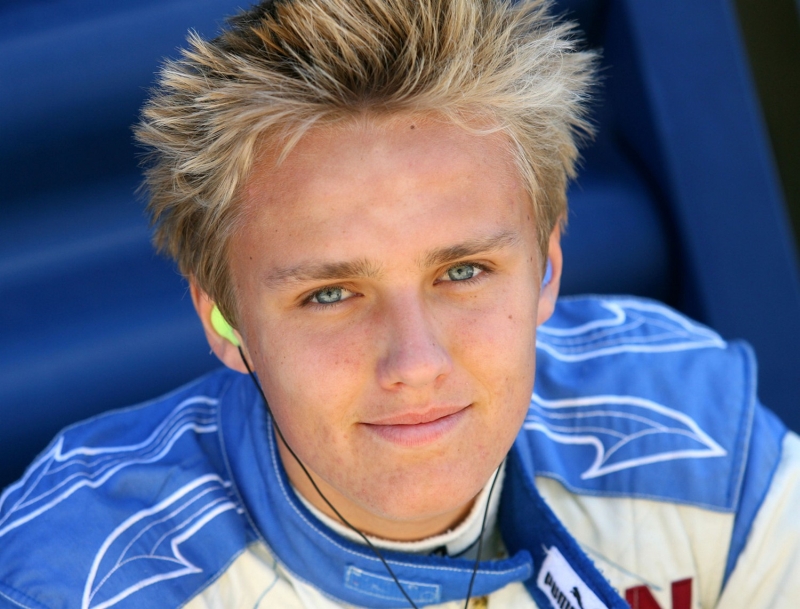 Max Chilton
At just 18 years of age, Max Chilton is a British racer who already has remarkable experience forged through his participation in several championships. He finished the 2009 season in an excellent 4th place in the British Formula 3 Championship and secured two victories and four pole positions. After three seasons in Formula 3, Max proved that he was ready to begin a new challenge, which will now be in a single-seater in the GP2 series. "I am happy to join forces with Ocean Racing Technology, this is fantastic! It is a great team and its approach is smart. The structure is really professional and the engineering crew gives all the guarantees the team needs. As for me, it is a big step coming from F3 but I'm motivated. I hope to quickly secure some good results and I know Ocean Racing Technology is the team with which I can do so."
The two directors of Ocean Racing Technology, Tiago Monteiro and Jose Guedes, rely on their choices for the team's second year of existence. Tiago has closely followed the careers of both Fabio Leimer and Max Chilton, and has fully measured their talent and believes that signing two rookies could be an advantage. "Rookies are always motivated because they want to progress and they always give their best with no motivation breakdown. It is not always true with experienced drivers. Fabio and Max have an excellent attitude on track, with their technical approach, but they also communicate really well with the team. They know our goals are ambitious but they have the qualities to make them happen. I am confident of getting good results quickly," said Tiago Monteiro.
Jose Guedes points out that despite their youth, the two new drivers for Ocean Racing Technology have already showed that they have the potential to fight out in front. "Fabio and Max are young but they are mature enough to succeed in the GP2 Series. The championship will be especially competitive this year and I think some rookies, especially ours, might surprise in a positive way. It is an important choice for the second year of Ocean Racing Technology in the GP2 Series. Our responsibilities are higher but I think our drivers are up to the job and can take the challenge," guaranteed José Guedes.
Fabio Leimer and Max Chilton succeed Karun Chandhok and Alvaro Parente. In 2009, Ocean Racing Technology finished the championship in 9th place in the team's classification, just two points shy of 5th place. (press release)