Haug – points system change not radical
British bank buys stake in Manor/Virgin team
Sutil not sure Schumacher should return
Montezemolo happy with 'competent' FIA president
Vettel insists Red Bull 'staying with Renault'
Grosjean to contest Andros ice races
Whitmarsh to be new FOTA chairman
Piquet to test NASCAR truck again
Lotus logo is 'glimpse' of 2010 livery – boss
Haug – points system change not radical
(GMM) Norbert Haug has pointed out that the changes to F1's scoring system for 2010 are not as radical as has been interpreted by some.
2009 world champion Jenson Button hailed the decision to award race winners 25 instead of 10 points next year.
"It's a great idea," he told BBC Radio 5 live. "It's nice that you get five points over second for winning.
"That's important because we all love winning races. I won six races this year and I got just two more points," said the Briton.
But Haug, who is Mercedes' competition chief, points out to the German news agency SID that the plan actually does not involve a greater reward for winning.
"As before, second place receives 80 per cent of the points of the winner, and third place gets 60 per cent (of the winner's points)," the German said.
British bank buys stake in Manor/Virgin team
(GMM) As was reported in October, the British bank Lloyds plans to enter formula one in 2010 by buying a share of the new Manor/Virgin team.
The earlier reports said the stake, to be taken up by Lloyds' private equity arm LDC, could be worth up to 15 million pounds sterling.
LDS director Carl Wormald told the Financial Times (FT) that the decision to enter F1 is related to the sport's reduction of costs.
"It's a new era in formula one," he said. "There is a resource restriction but the revenue is the same. There is also a degree of stability."
Nearly half of Lloyds is owned by the British taxpayer.
"The banks have had their share of bad publicity but it is great to see them investing in a young company like this that is creating jobs," said Manor boss John Booth, who the FT said would be Virgin Racing's sporting director.
Sutil not sure Schumacher should return
(GMM) Adrian Sutil is not sure it is the right thing for Michael Schumacher to launch a full-time return to formula one.
It is now strongly rumored that the seven time world champion, who turns 41 early next month, will race next year with Mercedes' newly-rebranded works team.
But fellow German Sutil, who drives for Force India, is not sure the news is all good.
"Sure, on the one hand it will be cool, but he did decide to end his career (in 2006)," said the 26-year-old.
"I think at some point you should just stop and say, 'I leave it at that. I've made my decision to give the young drivers a chance'," Sutil is quoted as saying by the SID news agency.
Ferrari spokesman Luca Colajanni told Express newspaper that he did not know if Schumacher has signed the Mercedes deal.
Britain's Mirror newspaper said the German is set to earn 22m euros in 2010.
Montezemolo happy with 'competent' FIA president
(GMM) Luca di Montezemolo is confident that formula one is looking into a more hopeful future.
As the departing chairman of the FOTA team alliance, the Ferrari president was on the front line of this year's bitter power struggle with former FIA president Max Mosley.
The war ultimately ended with an uneasy truce, with Jean Todt taking the reins after 17 years of Mosley rule.
It is believed Montezemolo and the FIA's new president Todt did not part terms at Ferrari as the best of friends.
But Montezemolo told Corriere dello Sport: "We observe the change in F1 with confidence, because today at the head of the FIA is a competent person, which is what we all want.
"I would like to take this occasion to wish you (Todt) all the best," he added.
Vettel insists Red Bull 'staying with Renault'
(GMM) Sebastian Vettel has revealed that he will still be powered by a Renault engine in 2010.
Whether Red Bull is staying with the French marque or switching to Cosworth or Mercedes has been the subject of much speculation.
But when the FIA appeared to end the uncertainty by recently listing Renault as the team's 2010 supplier, Red Bull Racing boss Christian Horner insisted the news is not yet official.
However, when questioned on the topic during the RTL program '2009! Menschen, Bilder, Emotionen', 22-year-old driver Vettel answered: "We're staying with Renault."
Grosjean to contest Andros ice races
(GMM) Amid much uncertainty about his future in formula one, Romain Grosjean has agreed to contest some forthcoming races of the 2009/2010 Andros Trophy series.
The ice-racing category already boasts F1 names including Alain Prost and Olivier Panis, and 23-year-old Swiss-Frenchman Grosjean will race in the Alpe d'Huez round this weekend.
Grosjean, who contested the last 7 grands prix in 2009 following the ousting of Renault's Nelson Piquet, has also agreed to race a Clio III at Lans-en-Vercors in the middle of January, French reports added.
The French language reports did not include any information about Grosjean's chances of staying in formula one in 2010.
Whitmarsh to be new FOTA chairman
(GMM) Martin Whitmarsh is set to succeed Luca di Montezemolo as the executive chairman of the formula one teams association FOTA.
The Finnish newspaper Turun Sanomat said the McLaren team principal was selected after Ferrari president Montezemolo decided to step down, and FOTA vice-chairman John Howett's team Toyota withdrew from F1.
Whitmarsh's promotion and Howett's departure also means new chairmen for the sporting regulations and commercial development committees will need to be selected.
Piquet to test NASCAR truck again
(GMM) Nelson Piquet will conduct a second test with the Red Horse Racing team, which competes in NASCAR's Camping World Truck series.
A report in USA Today said the 23-year-old former Renault driver is "mulling an offer" to return to F1 in 2010, but may race in the Truck series' season opener at Daytona in February.
Following a recent test, Piquet is scheduled to drive the racer again at Florida's New Smyrna Speedway mid next month, and a full-time seat for 2010 is a possibility, the report added.

Lotus logo is 'glimpse' of 2010 livery – boss
(GMM) Lotus could field a livery in 2010 that harks back to the famous marque's dark green and gold past.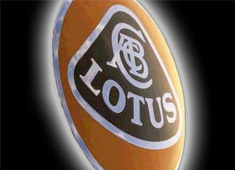 The new Malaysian team, using the Lotus name under license from its carmaker owner Proton, revealed its official logo on Monday.
It is dark green, white and yellow, in deference to Lotus' past involvement with the sport and its iconic cars that featured British Racing Green.
"I hope everybody likes the logo and enjoys a small glimpse into the livery of our race cars for our first season," said boss Tony Fernandes.