In 1967 Andretti beat NASCAR's best at their own game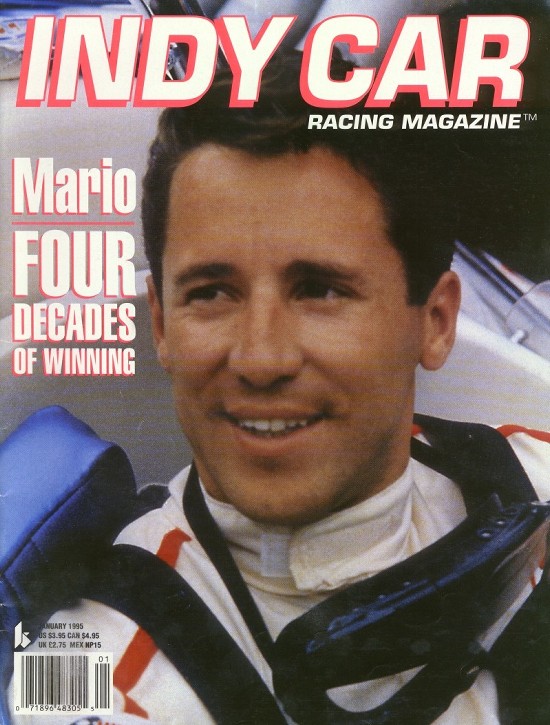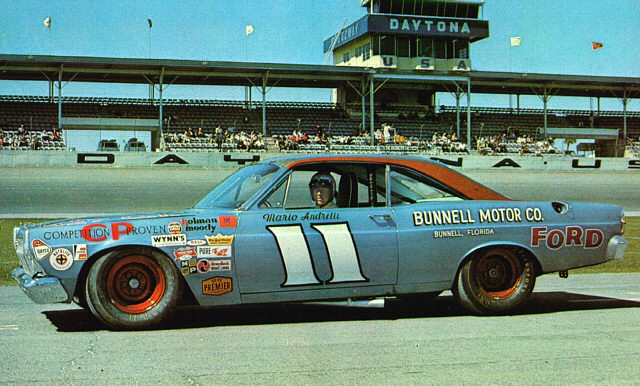 In 1967 Mario Andretti came south and beat the stock car boys at their game. He led 112 of 200 laps in winning the 67 Daytona 500 for Holman-Moody
At 68 years old, Mario Andretti looks as if he still could kick some butt on the race track.
He has no plans for that, of course. The last time he had thoughts along those lines, he almost killed himself. Years after retiring from Indy-car racing, he returned to test a car at Indianapolis in 2003, hit a piece of debris and sailed high into the air in one of the scariest incidents at Indy in recent years. Andretti had only minor injuries, but he was shaken – as were more than a few people who were there that day.
It is best that racing remains a memory for Andretti. But, boy, does he have a few memories. He's the only driver to win a Daytona 500 (1967), an Indianapolis 500 (1969) and the Formula One championship. He won four Indy-car titles and the International Race of Champions and was a threat to win in almost anything he drove for decades. And he did it all with class.
In 1999, the Associated Press named Andretti the driver of the century. Among the candidates he outran for that award were A.J. Foyt, Richard Petty and Dale Earnhardt Sr., all racers who could have legitimately filed claim to such an honor.
Andretti continues to hang around the sport, and that's a good thing. He's smart, personable, articulate and a walking encyclopedia of motorsports.
Even the best of current drivers seem to step back in his presence, as if they're a little afraid to touch greatness. He has a unique perspective, having had his feet in practically every form of motorsports and at high levels.
Andretti had barely a drive-through presence in NASCAR, running 14 Cup races from 1966 to 1969. He won only once, but it was a significant resume-enhancer – the '67 Daytona 500, in which he led 112 of 200 laps and outran Holman-Moody Ford teammate Fred Lorenzen to the finish.
Andretti came south and beat the stock car boys at their game. The vast majority of his career – and almost all of his success – would come in open-wheel cars, but that day in February 1967 put him in the Daytona hierarchy for all time. It gives him a snippet of bragging rights when he's in the room with Petty, Cale Yarborough, Bobby Allison and others.
Although he's seen a majority of the great drivers in every form of the sport and in much of racing's history, Andretti won't be pulled into a conversation comparing eras.
"We can debate this until the cows come home," he said. "Motor racing has come of age. We have decades after decades after decades. I think the sport probably enjoyed tremendous talents in the past and today. I'm a great believer that the talents of yesteryear, the Cale Yarboroughs, the David Pearsons, the Allisons and Richard Pettys, would run wheel to wheel with today's best talent with the same equipment, and today's best talent would do the same with the equipment of the past.
"In those days [the 1960s] you did the maximum that you could with the equipment you were given. As long as you took that to the limit, you did your job. Today you do the same thing. You may have more tools to work with because it's more sophisticated and you have more technical help, but, again, if those guys had the same thing I think they would do the same. As far as raw ability, I don't think you could ever assess one era against another. I think it would be impossible to do."
It seems safe to predict that Andretti, given decent equipment, could race competitively against anybody, in any era, on practically any landscape. Scenedaily.com