History on Dixon's side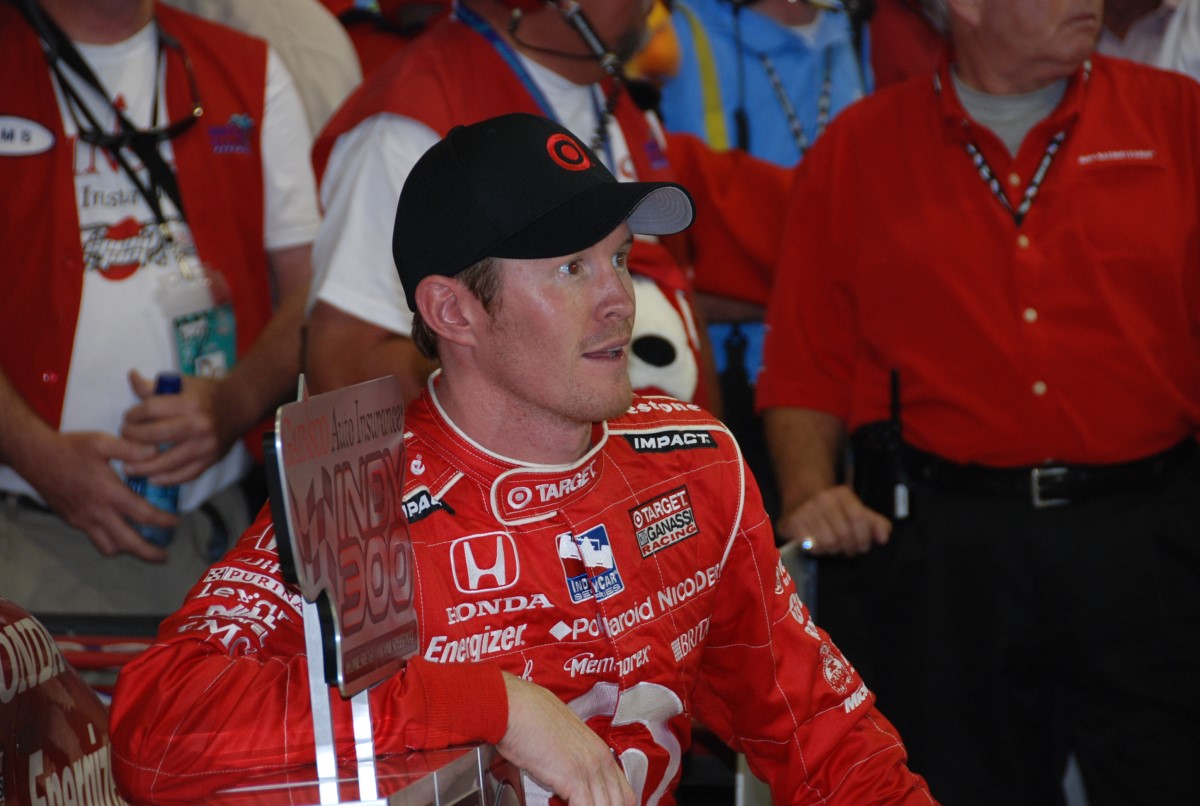 Scott Dixon after winning at Homestead
Gail Miller/AutoRacing1
In winning the season opener on the 1.5-mile Homestead-Miami Speedway oval, Target Chip Ganassi Racing's Scott Dixon may have put himself in the driver's seat for the 2008 IndyCar Series championship. Drivers who have won the Homestead opener have gone on to win the series championship four times, including Dixon as a rookie in 2003.
In addition to that long-term history, Dixon is proving to be the man to beat in the IndyCar Series based on his short-term history. In the 18 races since the start of the 2007 season, the New Zealand native has finished first or second 11 times.
"Finishing second, with ('07 titlist) Dario (Franchitti) leaving, you'd sort of think that I'm a (title) contender," said Dixon, who edged Andretti Green Racing's Marco Andretti by 0.5828 of a second at Homestead-Miami. "I think every year there's a crop of five, six or seven of us that have a great shot at it. And I think you saw all of us racing at the top.
"It's going to be a tough championship. I think Homestead definitely helps. It puts you off to a great start. It's a tough place to race; not a place I've done particularly well since it changed to the banked oval. I loved it when it was a flat circuit or a flat track.
"For our campaign for 2008, that was exactly what we wanted to do. We wanted to come out of the blocks fast and hard. I don't think we had a car that was enjoyable to drive throughout the race. But we had to fight on. That's how we got to win championships."
Dixon moved to the point on a Lap 197 restart, following an incident that knocked race leader Tony Kanaan's No. 11 team 7-Eleven car from contending at the end.
"As I keep saying, for a bad day we still come away with maximum points," said Dixon, the PEAK Motor Oil Pole Award winner. "That's what we've got to do. We've got to hit the start hard and gain as many points as possible, because I think last year that's how we lost it."
It will be Dixon's final reference to last year's title chase, which left him a half-mile short of being the reigning champion entering 2008.