Champ Car Announces 2007 schedule
UPDATE
We have prepared our
2007 Champ Car detailed schedule
page based on the information in this press release plus what we know about the two European races that will be added. Detailed schedule pages for other series will be created as time allows. You can reference all race schedules using the schedules button on the main menu at the top of every page.
09/27/06 The Champ Car World Series will venture into a new era in 2007 with a brand-new car, an influx of new teams, and now a new-look schedule that will see the series visit a number of exciting markets throughout the world.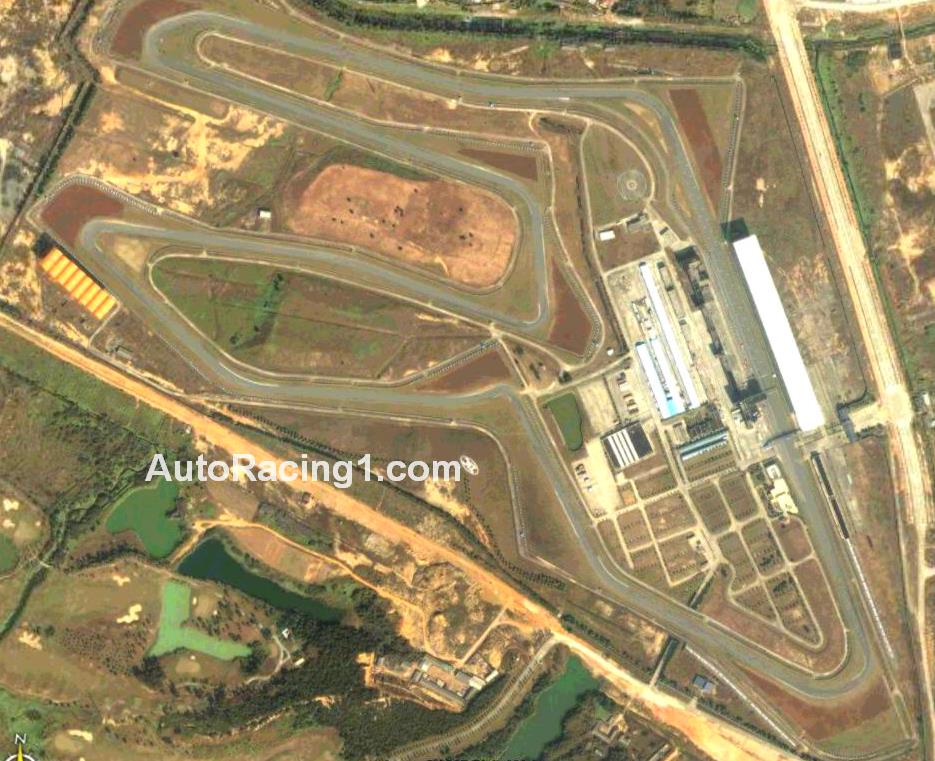 The 15-race slate will open and close with inaugural events in Las Vegas and Phoenix respectively, will see the Champ Cars visit historic Mont Tremblant in St. Jovite, Canada for the first time since 1968, and features a groundbreaking event in Zhuhai, China (right) – marking the first time that a major American sports organization will hold a regular-season event in mainland China.
"We have put together a solid schedule of events for 2007 that will provide great racing for our fans and strong challenges for our teams and drivers," said Champ Car President Steve Johnson. "This schedule, combined with the new DP01 and the arrival of new Champ Car teams, gives us great momentum as we build toward a bright future."
"Champ Car is one of the top international racing series in the world with a focus on driver and team performances and we are proud to bring it to China," said France Corbeil, CEO FRC USA LLC. "The on-track racing resulting from strategies related to pit stops, power-to-pass, tire choice and driver's skills, is surely the most fun. We believe the Chinese racing fans will embrace the full Champ Car World Series and a high number of them will watch each race on their preferred TV channel starting next year."
The 2007 campaign will begin April 8 with the inaugural Vegas Grand Prix, to be run on a downtown street course in the Gaming Capital of the World. The Vegas event kicks off a slate of three races in three weeks, as Vegas is directly followed by the Toyota Grand Prix of Long Beach April 15 and the second running of the Grand Prix of Houston on Sunday April 22.
"We are excited to open the Champ Car season with this new world-class event in Las Vegas," said Vegas Grand Prix CEO Jim Freudenberg. "This will be a festival of speed like no other. In a city where first-class events happen every day, we will be expected to maintain that caliber and are prepared to do that."
Champ Car makes its groundbreaking trip to Zhuhai, China on May 20, before heading back stateside for the June 10 Portland Grand Prix and the 26th running of the Grand Prix of Cleveland. The Cleveland race, which is the longest-running event in the series, launches a second stint of three races in three weeks as teams travel from Cleveland to Circuit Mont Tremblant for a July 1 event on Canada Day. The Mont Tremblant race also starts a run of three consecutive Champ Car races in Canada.
"Canadian Champ Car fans are among our most ardent supporters and we are excited about running three consecutive events in Canada," said Champ Car Vice President, Venue Development John Clagett. "But our entire schedule is one that all of our fans can be excited about. From exciting new venues to great traditional events, the 2007 Champ Car season will be one to remember.
The July 8 Grand Prix of Toronto follows the trip to Mont Tremblant, with the third running of the July 22 Grand Prix of Edmonton next on the slate. The third annual trip to Silicon Valley for the Grand Prix of San Jose follows the three-race Canadian swing on July 29, with August featuring events at Road America on the 12th and in Denver the following weekend.
The 17th running of the Lexmark Indy 300 on the streets of Surfers Paradise, one of the highest-attended races anywhere in American auto racing, will take place on October 21 while the season wraps with a November 11 sojourn to Mexico City's Autodromo Hermanos Rodriguez and a new event in the streets of Phoenix, Arizona on December 2.
"We are prepared to end the Champ Car season with another incredible event in Phoenix," Freudenberg said.
The series is also exploring options for adding events during the month of September with details to be released in the near future.
April
April 8 Las Vegas, Nevada (Street)
April 15 Long Beach, California (Street with ALMS)
April 22 Houston, Texas – Reliant Park (Street)

May
May 20 Zhuhai, China (RC)

June
June 10 Portland. Oregon (RC)
June 24 Cleveland, Burke Lakefront Airport (Airport)

July
July 1 St. Jovite, Canada – Circuit Mont-Tremblant (RC)
July 8 Toronto, Canada – Exhibition Place (Street)
July 22 Edmonton, Canada – City Center Airport (Airport)
July 29 San Jose, California (Street)
August
Aug. 12 Elkhart Lake, Wisconsin – Road America (RC with ALMS)
Aug. 19 Denver, Colorado (Street)
September
Sep. 23 TBA assumed to be Assen, Holland (RC)
Sep. 30 TBA assumed be Oschersleben, Germany (RC)
October
Oct. 21 Surfers Paradise, Australia (Street)
November
Nov. 11 Mexico City – Autodromo Hermanos Rodriguez (RC)
December
Dec. 2 Phoenix, Arizona (Street)