Rossi says 'bring on the rain'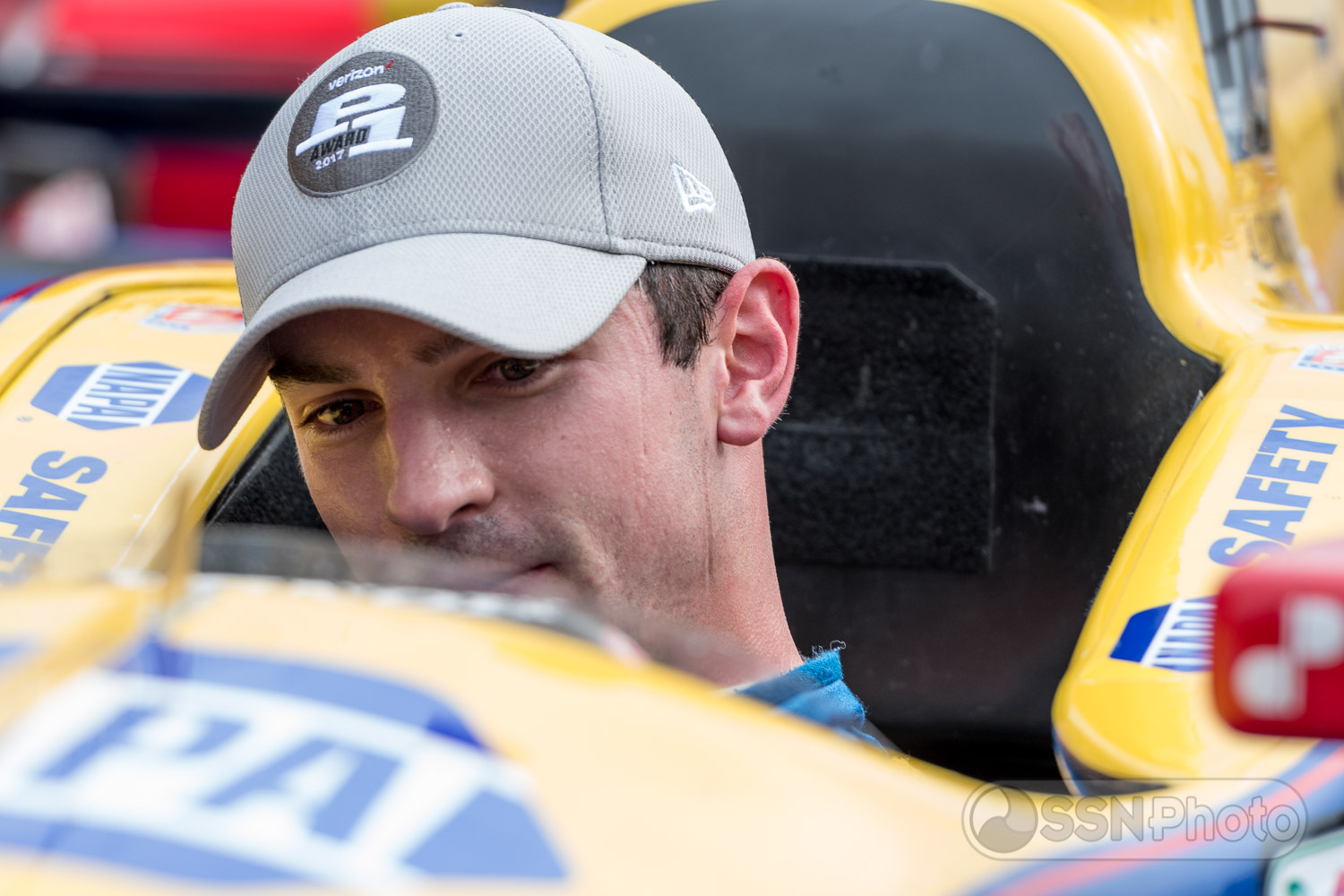 Rossi says bring on the rain
Adriano Manocchia
Alexander Rossi has been fast all weekend in the dry. Sunday is forecast to be very wet at Watkins Glen where Rossi will start on the pole for an IndyCar race for the first time in his young career.
Given his speed in the dry, we asked Rossi whether he was hoping it's going to clear up for the race or did he prefer it rain?
"No. I mean, I was talking to someone. My last pole was 2015 in Monaco in the wet in GP2.
"So I love the wet.
"I would be really jacked if it rained tomorrow.
"Bring it on," said Rossi
Rossi did not use the softer red tires to win the pole, he ran on the harder black sidewall tires?
"A lot of people stayed on the blacks," said Rossi
"My softer reds were used. I didn't have any new reds."