Latest F1 news in brief – Monday
Hamilton says 'Game On'

'Game on' says Mercedes as Ferrari looms

Ever-changing rules hang over F1
Long calendar limits driver 'aggression' – Hakkinen
Imola is 'option B' for Italy GP future
Marko admits Toro Rosso ahead of Red Bull
Alonso wears bandage day after crash
Wehrlein impressed by strong first stint
Verstappen laments pits 'miscommunication'
'Game on' says Mercedes as Ferrari looms
(GMM) "Game on!" declared a smiling world champion Lewis Hamilton after the Australian grand prix, as he finished second behind teammate Nico Rosberg.
The Briton was notably – and oddly – upbeat in the face of defeat to his Mercedes teammate, but Hamilton insisted he has had much worse starts to title campaigns.
"The longer the season, the less important the first race is," Hamilton is quoted by Bild newspaper at the start of the unprecedentedly-long 21-race calendar.
But Hamilton and Rosberg may also have listened to their boss Toto Wolff, who warned late last year that if the severest of the heat did not go out of their off-track battle, Mercedes may need to consider a new lineup.
Rosberg even apologized for touching Hamilton in the first corner.
But Wolff also promised to ease the restrictions on the pair, telling Welt am Sonntag newspaper: "We will not intervene between them, or at least we will try not to.
"This may actually be helped by the reduced radio communications, which gives greater scope for the drivers to make autonomous decisions," he added.
Hamilton's post-Melbourne mood may also be explained by the fact that, following his late-2015 performance dip, he actually set the pace all weekend.
"Rosberg, although he won, will realize that he has to find another couple of tenths," agrees former F1 driver Robert Doornbos.
"I also expect a lot from Ferrari next weekend in Bahrain with the higher temperatures," he told Ziggo Sport Totaal.
Indeed, many believe Sebastian Vettel only failed to win on Sunday because of the red flag, and a strategy blunder by Ferrari regarding tire compound choice.
"I was surprised and glad when I saw Sebastian was on the red (super soft) tires," said Rosberg, "and I thought 'This is my chance'."
Italy's Corriere dello Sport surmised: "The wind has turned and Ferrari has made a significant step forward. But the gap to Mercedes is still far from overcome."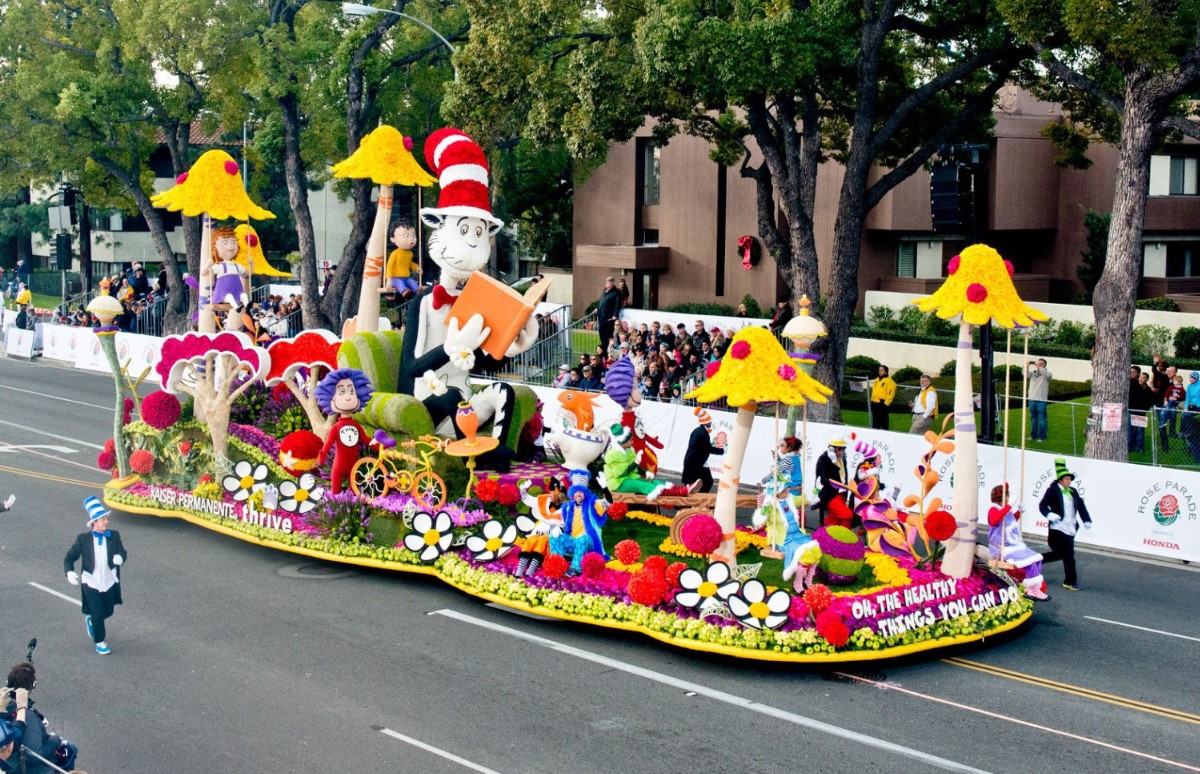 In trying to prevent a boring parade for a race, F1 tries too many gimmicks to spice things up
Ever-changing rules hang over F1
(GMM) Amid a thrilling Mercedes versus Ferrari battle for victory in Melbourne, the specter of ever-changing rules continued to hang over F1.
Over the few days of the opening race weekend of 2016, no fewer than three rules were changed.
Mika Hakkinen, a former double world champion, thinks the situation is damaging F1.
"Fans are always telling me that they watch less races than ever and don't follow F1 as closely," he told Tagesspiegel newspaper.
"They say it is far too complicated, too technical. People like simple things," added the former McLaren driver.
Even for the experts on the ground, Melbourne 2016 was hard to follow.
'Musical chairs' qualifying took place on Saturday and was completely scrapped less than 24 hours later, but world champion Lewis Hamilton thinks the decision to revert to the 2015 format has been taken too hastily.
"We shouldn't be afraid to take another gamble just because we got this one wrong," he said.
The rules changed in other areas in Melbourne, too. A ban on drivers discarding helmet tear-offs was promptly delayed at the best of the teams, while a fresh list of communications allowed over the radio was drawn up.
"It's good that we are at least allowed to discuss strategy," said Christian Horner, "because formula one is a team sport and the tactical element is very interesting and important."
But the final words may not yet have been spoken, particularly on the qualifying format. Speed Week pointed out that Ferrari still has its veto, while the latest changes must be rubber-stamped by the F1 Commission and World Motor Sport Council.
And the growing complexity of the so-called 'radio ban' is becoming farcical.
"The teams will soon have to write what is allowed and what is not allowed on a roll of toilet paper," said one paddock wag.
Sebastian Vettel, an avowed F1 'purist', is no fan of the clampdown.
"I think you can argue that we're here to race, not to play memory games," said the Ferrari driver.
"I had a bit of an issue in the race with the software, but I don't think it's very exciting for the fans when I'm struggling with that when I'm racing," he added.
And even Toto Wolff admitted Mercedes will have to continue to do its homework about the radio clampdown after Melbourne.
Leader Nico Rosberg, for instance, had a problem with a tire late in the race, "but we could not tell him". And on another occasion, Wolff admits: "We were not sure what we could say to the drivers" on the radio.
Mika Hakkinen
Long calendar limits driver 'aggression' – Hakkinen
(GMM) The length of the F1 calendar is further limiting the "aggression" with which teams and drivers can tackle individual races.
That is the view of Mika Hakkinen, when asked by Tagesspiegel newspaper about what he regards as the current state of formula one.
"Already drivers are having to conserve the car," he said, "taking care of the tires, engine, brakes, but that's not what a racer wants."
He thinks that in earlier eras, and also those with calendars notably shorter than the unprecedented 21-race schedule of 2016, were more about how "aggressive" a driver can race.
"But a driver today knows very well that he has a very, very long season in front of him," said the Finn.
"Many teams enter a race with the goal of minimizing risk and finishing the race in order to take as many points as possible."
Hakkinen acknowledged that the same is true in any series, but "the hunger of the driver is given more free space" in many categories outside of today's F1.
The last F1 race at Imola was won by Michael Schumacher in the Aldo Costa designed Ferrari
Imola is 'option B' for Italy GP future
(GMM) The death knell is nearing for historic Monza's place on the F1 calendar, according to the latest reports from Italy.
Il Fatto Quotidiano reports that 2016 will be the last Italian grand prix to be held at the fabled Autodromo Nazionale, after negotiations with Bernie Ecclestone broke down terminally.
"There is no more room for negotiating," Italian automobile club (Aci) chief Angelo Sticchi Damiani is quoted as saying.
He added that "personal interests have prevailed", amid suggestions the F1 supremo fell out with the circuit operator Sias and demanded that Monza choose 'F1 or MotoGP' over ambitions to make modifications for motorcycle racing.
So the report said Ecclestone rejected Aci's final race fee offer of EUR 19 million, with Imola and Mugello now in the frame to take over the Italian grand prix.
But Sticchi Damiani was subsequently quoted by Correre della Sera newspaper as rejecting the suggestion that Monza's hopes are now definitely over.
"The negotiations on the future of the Italian grand prix continue," he said. "Monza is option A, although there are great difficulties."
'Option B', it seems, is a return to Imola, the popular Italian circuit that last hosted the San Marino grand prix in 2006.
"I have a clear mandate that the grand prix be in Italy, preferably in Monza," said Sticchi Damiani. "But if we cannot solve that, we have to do it a different way."
Now with Ferrari power, Toro Rosso is faster than big sister Red Bull
Marko admits Toro Rosso ahead of Red Bull
(GMM) Toro Rosso may now be the third-best team in formula one behind grandees Mercedes and Ferrari.
That is despite the fact that driver Carlo Sainz only recently ruled out podiums in 2016, suggesting parent team Red Bull and Williams are further ahead.
But teammate Max Verstappen qualified fifth in Melbourne, saying he was 'best of the rest'.
"Yes, it is true that we are," Spaniard Sainz now agrees, according to Marca sports newspaper.
"It's amazing and I'm very happy. I have to congratulate everyone because the work now has its reward," he added.
Red Bull official Dr Helmut Marko agrees, telling Kleine Zeitung newspaper: "Yes, that's right. Their Ferrari engine has more power (than Red Bull's Renault).
"On the simulation it is nearly eight tenths of a second, in qualifying especially. In the race it is not so much," he added.
Sainz acknowledged, however, that the situation may only be temporary for Toro Rosso, as its 2015-specification Ferrari engine will not be developed this year.
"I would rather take it as an opportunity rather than an added pressure," he insisted.
Sainz also played down the post-race controversy stirred by teammate Verstappen, who raged on the radio and even tapped the rear of the sister car.
"Max complained a lot?" the 21-year-old told Spanish reporters in Melbourne. "What can I do?"
Former F1 driver Robert Doornbos, however, thinks that rivalry will only intensify in 2016.
"Helmut Marko is putting the pressure on them as they both chase one spot at Red Bull," he told Ziggo Sport Totaal.
Alonso Crash
Alonso wears bandage day after crash
(GMM) Fernando Alonso was wearing a bandage on his knee and a grimace on Monday when he bumped into Blick correspondent Roger Benoit at a Melbourne beach.
"I slept badly and have sore ribs," said the Spaniard, who had flipped and rolled his McLaren-Honda a day earlier after running into Esteban Gutierrez at 300kph.
The entire world of F1 and beyond was relieved to see Alonso otherwise unscathed, and pondering what next step F1 needs to make to improve safety.
For instance, as the smashed remains of the car had landed upside-down, Alonso was able to quickly climb out of the open cockpit "as I knew my Mum would be watching on TV".
But if his car had the FIA-supported 'halo' device fitted, as the entire field might in 2017, would Alonso have been able to get out quite so quickly?
"It's an interesting question that we will have to consider," Alonso admitted, according to Auto Motor und Sport.
But Alonso's teammate Jenson Button says what happened on Sunday, and the fact that 'halo' might have prevented such a quick escape, is in fact no argument against the concept.
"People talk about fire, but how many fires because of accidents have we seen in recent years?" the Briton is quoted by Speed Week.
"Ok, in an accident like Fernando's it would have taken a little longer for him to get out, but the most important thing is that Alonso is ok and the much greater risk is a driver being hit on the head.
"All other discussions are pretty irrelevant," Button added.
Pascal Wehrlein
Wehrlein impressed by strong first stint
Pascal Wehrlein expressed delight at finishing his maiden Formula 1 race and believes Manor can be encouraged by the pace it displayed during the first stint of the race.
Wehrlein surged from 21st to 14th on the opening lap, before hanging on to the likes of Force India and McLaren across the opening stint, and ran ahead of both Sauber and Haas drivers.
Wehrlein ultimately slipped back through the pack and finished as the final classified runner in 16th position, but was upbeat over the pace of the MRT05, after Manor spent 2015 significantly adrift of the rest of the field.
"It's great to finish my first race and thanks to the team for that," said the Mercedes-affiliated youngster.
"I got a fantastic start and I was very happy to find myself in 15th place at the end of the opening lap.
"That first half of the race was really strong and I was pushing hard on the Super Soft and then the Soft. It was great to be as high as 13th at one point and to be racing with Sauber."
Wehrlein believes the timing of the red flag period, due to Fernando Alonso colliding with Esteban Gutiérrez, accelerated his slide down the order.
"Things turned for me after my first stop, which happened just before the red flag," he said.
"Our plan was to have a short stint on the Super Soft which meant we pitted for the Soft not long before the crash, so that was a major setback because many of the other cars still hadn't stopped.
"After that, everyone ahead started to pull away from me and because we were struggling with tire degradation I couldn't do anything about it.
"Towards the end I had a braking issue, so I just had to focus on getting to the flag."
Max Verstappen disappointed
Verstappen laments pits 'miscommunication'
Max Verstappen was left to lament a miscommunication during the Australian Grand Prix which impacted on his race, as he rounded out the top 10 for Toro Rosso.
Verstappen held fourth place during the initial stages of running and was able to sustain pressure from Mercedes' Lewis Hamilton, as he chased a strong result in the STR11.
However, Toro Rosso switched to Soft tires when the race restarted and the Dutchman required a further stop, for which the team was not ready in time, meaning he dropped behind team-mate Carlos Sainz Jr.
Verstappen repeatedly voiced his frustration via the radio and spun after clipping Sainz Jr. at the penultimate corner late on, but was able to retain 10th position.
"It was a miscommunication between us, bad luck, I think that's the only thing I can say about that," he said.
"The whole race before that I was much faster and was pulling away, then the miscommunication, then I got stuck and no chance.
"It's very frustrating and disappointing, hopefully we try to do better next race."
Sainz Jr. went on to claim ninth position as Toro Rosso secured a double points finish.
"I think we could've scored more points with the car we have, but I did everything I could to finish as high up as possible… to finish in P9 is frustrating," he said.