Dan Andersen has brought Indy Lights back from brink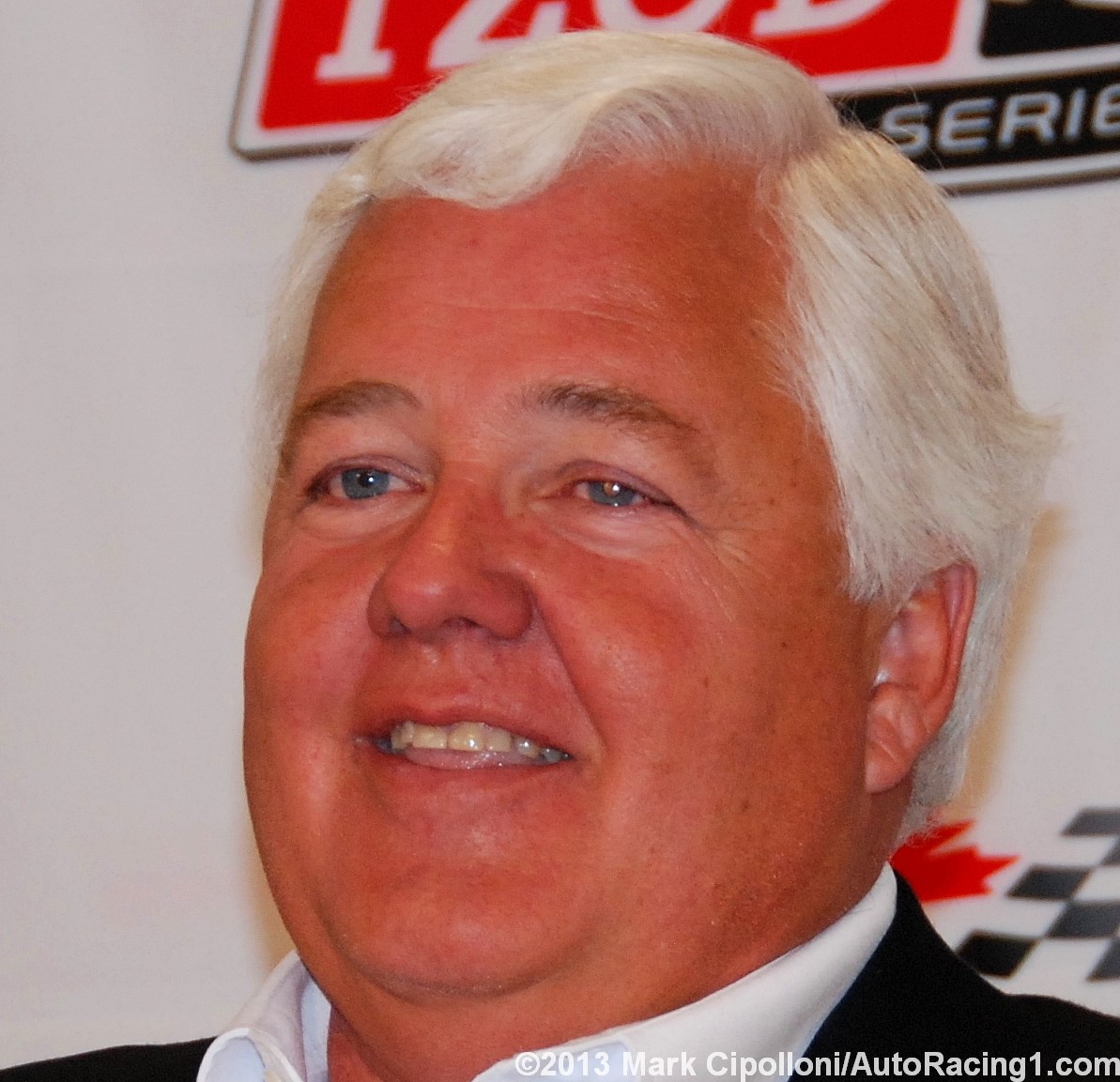 Dan Andersen – the best thing to happen to IndyCar in years. Now if he would just buy IndyCar too.
Less than two years ago, many people in the IndyCar Series paddock thought the U.S. open-wheel circuit's primary feeder series – Indy Lights – was on death's doorstep.
"It was a serious situation," said Derek Daly, a racing analyst for WISH-TV Channel 8 and former race driver. "That's where many of the IndyCar's stars were spawned, and it looked like that stream was drying up."
Enter Dan Andersen, a New Jersey native who made a fortune in construction and manufacturing. He had three things IndyCar was desperately seeking in someone to revive Indy Lights: a strong background in motorsports, lots of cash and other resources, and a deep commitment to developing young race car drivers.
In the 19 months since Andersen took over-he has a long-term lease with an option to buy – he has grown the series from 12 races to 16; doubled the field size with a goal of 25 cars by next year; and inked critical sponsorships, including Mazda as an engine supplier and Cooper Tires as a presenting sponsor.
"He's a very smart businessman with the willingness to listen to others while not being afraid to make tough decisions. We knew if anyone could revive this series, it was Dan," said Derrick Walker, IndyCar president of competition and operations.
In 2013, Indy Lights was reduced to four full-time teams fielding eight car-and-drivers. IndyCar officials give various reasons for the feeder series' failure, starting with more pressing problems at the flagship.
Hulman & Co. CEO Mark Miles, hired in December 2012, had his hands full reorganizing IndyCar's front office, reworking the open-wheel series schedule – including launching a historic race at the Indianapolis Motor Speedway, and bolstering sponsorship and the television schedule.
Things with Indy Lights got so bad, Miles contemplated folding it. In the end, he sought to hand it off to someone who could give it more attention.
Bold stroke
Andersen's boldest – and it turns out smartest – move also was his most controversial. Shortly after taking over, he announced he was taking bids from manufacturers to build a new car. In late 2013, he signed a deal with Italy-based Dallara, which has a facility in Speedway, to design a new chassis.
IndyCar and Indy Lights camps groaned when it was revealed that annual team budgets would likely escalate 20 percent or more – to more than $1 million – due largely to the new chassis.
One chassis costs $265,000, and with crashes and differing car configurations for different tracks, teams will likely need more than one. That's a significant cost for relatively low-budget teams.
"New equipment is always a big risk," Andersen said. "If not enough teams made a commitment to lease the cars, we would have risked collapse. And I'd lose a lot of money in research and development. But that's my job. I'm the risk taker."
In recent years, IndyCar officials sought to reduce the annual Indy Lights team budget to about $700,000 to attract more participation. Andersen said that strategy "backfired."
Because of the aging car, he said, "the relevance to young drivers went away and teams had difficulty convincing sponsors it was a good value. It hurt the entire business model."
Andersen, who has years of experience as a team owner in Indy Lights and several other developmental series, insisted the 12-year-old car be parked.
European open-wheel feeder series update their cars every three years to maintain relevance, he said. "We have to get back to that model."
Slowly, some in the U.S. open-wheel industry started to agree.
"The new car design was really cool. It sparked the revolution," said Zak Brown, CEO of Zionsville-based Just Marketing International, which pairs corporate sponsors with motorsports entities worldwide.
Brown, whose company has offices in Europe and Asia, said the move caused the opposite reaction of what some had feared. Instead of chasing off cash-starved teams, it piqued the interest of team owners and drivers, he said, especially overseas.
Three-time IndyCar champion Scott Dixon testing the Dallara IL-15 last September at IMS
Star power
The new chassis got a big boost last year when some of IndyCar's top drivers – including Scott Dixon and Josef Newgarden, who tested it – raved about its performance.
There's even talk of some IndyCar stars racing alongside upstarts at select races on the Indy Lights schedule this year.
It wasn't long before a host of teams was lining up to buy the chassis, including new entrants such as McCormack Racing, 8Star Motorsports, Carlin Racing and Juncos Racing.
Also, a number of teams and drivers fed up with the difficulty of getting into Formula One are now interested in Indy Lights as a way to find a ride in the IndyCar Series.
"One hundred percent of the success that Indy Lights is experiencing is due to Dan Andersen," Daly said. "The series was about to die and would probably be dead if it wasn't for Dan. He's invested his own money and came in with a fresh view of how to build this series."
The new Indy Lights car got another boost during a successful testing session Jan. 13-14 in Jupiter, Florida, with momentum building for the series' season-opening double-header March 28-29 in St. Petersburg.
Leading the field
Andersen is now king of U.S. open-wheel racing development. In 2010, he bought the U.S. F2000 series – which he had founded in 1990 – and in 2012 bought the Pro Mazda Championship.
Drawing from a minor-league baseball analogy, Andersen said "the U.S. F2000 is single A ball, Pro Mazda is double A, and the Indy Lights is triple A."
All three series are sanctioned by the IndyCar Series and make up what IndyCar officials call "The Road to Indy" – a three-tier system to groom the next generation of U.S. open-wheel racers.
With the influx of foreign drivers into Indy Lights, some have said Andersen needs to do more to develop American talent. He said he's working on an American scholarship program that starts with kids racing go-karts.
"We're always looking for strong American racers, but doing anything too special for them is difficult because we want a level playing field for all drivers," he said. "If Americans are going to develop their potential, they have to compete against and eventually defeat the best in the world."
Motorsports sources said Andersen has invested $1 million or more of his own money in revitalizing Indy Lights. He laughed when asked about his anticipated return on investment.
"You don't get into racing to make money," he said. "I've got my other businesses for that."
So why is Andersen spending countless hours on his three feeder series?
"My heart is into developing young drivers," he said. "I love racing and helping young people try to realize their dreams."
His success with Indy Lights – and other feeder series – has more than a few speculating if Miles will tap Andersen for an executive role within the IndyCar Series. Andersen, 66, said he has no interest.
"I'm too old to start a new career," he said. "Besides, I'm right where I want to be." IBJ.com