Live With Kelly and… Jeff Gordon?
Gordon on the show last year with Kelly Ripa and Michael Strahan
Retired racing legend Jeff Gordon has zoomed to the top of ABC's short list to succeed Michael Strahan as Kelly Ripa's new Live co-host, TVLine has rumored.
Gordon has experience sitting alongside Ripa. During the Live With Regis and Kelly era, he served as Ripa's sidekick nine times. (He even did a stint opposite Regis in 2001 before Ripa came on board).
He most recently appeared on the show in June 2015, but just as a guest.
Since retiring from professional stock car racing in 2015, the 44-year-old Gordon has transitioned into broadcasting (he currently serves as a Fox NASCAR analyst).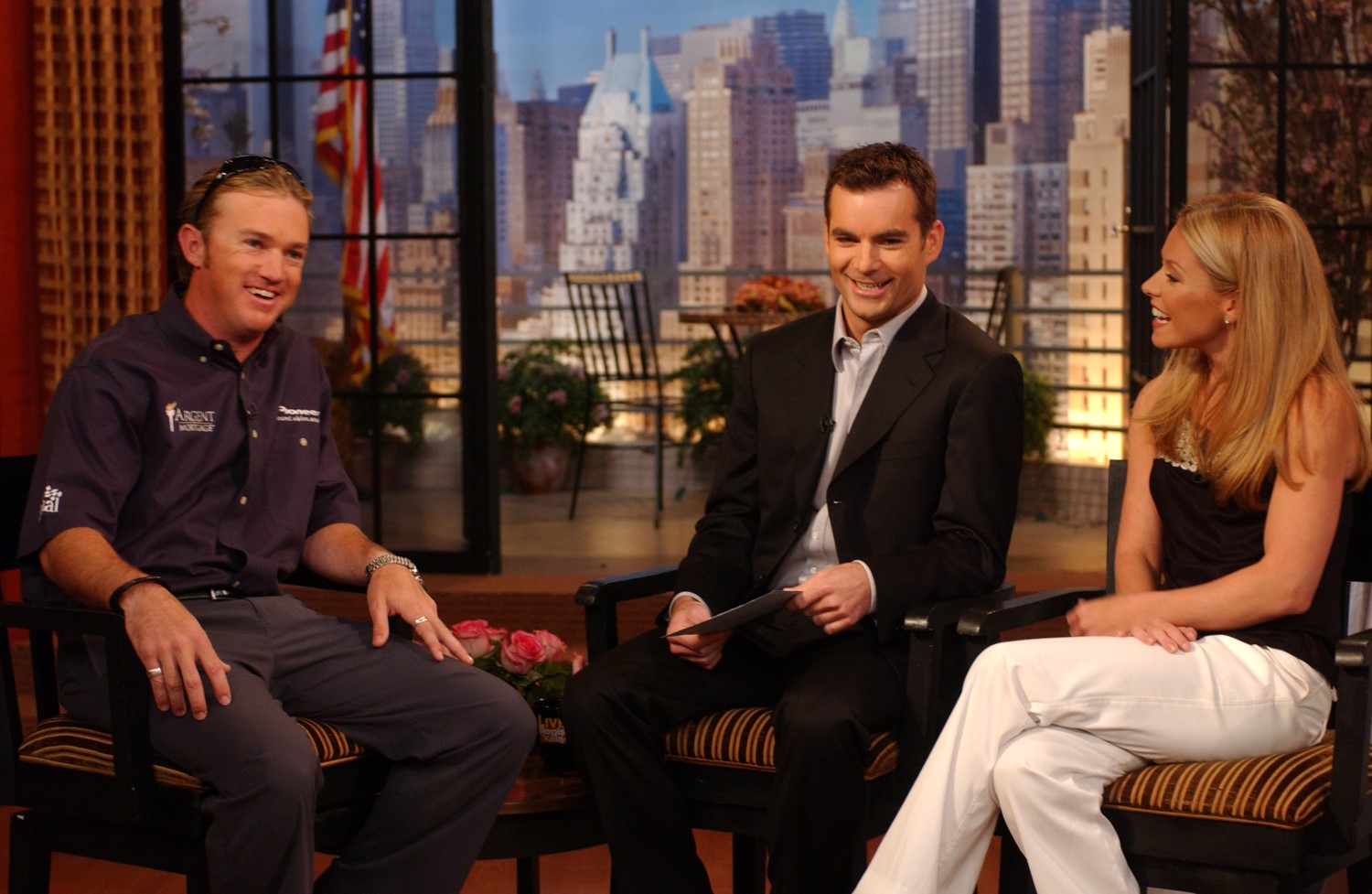 2004 Gordon and Rippa with Indy 500 winner Buddy Rice
Should he snag the Live gig, his career path would closely mirror that of the man he'd be replacing; Strahan, who exited Live last month for a full-time gig at Good Morning America, also segued into broadcasting after retiring from the NFL.
Live is expected to continue pairing Ripa with a parade of guest co-hosts until a final decision is made later this summer. Other names in the permanent co-host mix include former Grinder star Rob Lowe and Ripa's BFF Anderson Cooper. Gordon's spokesperson, declined TVLine's request for comment. TVLine