Will Power being pressured to quit IndyCar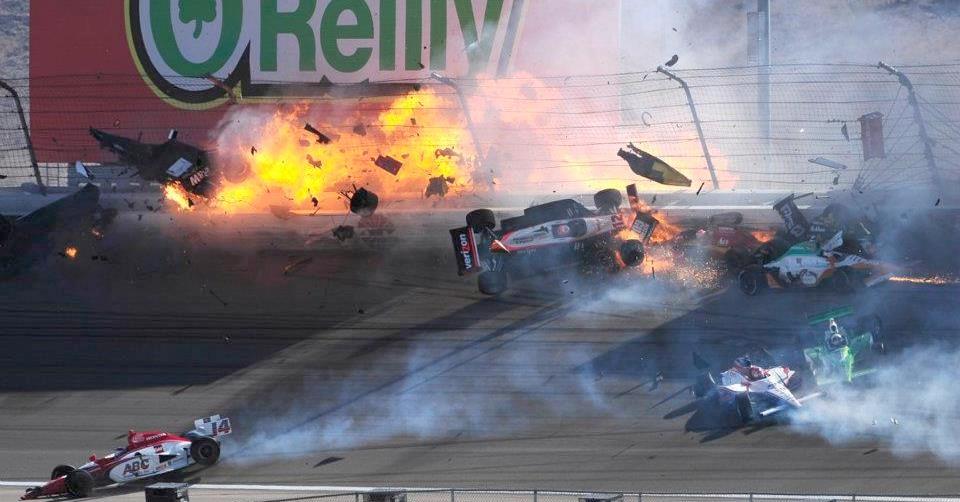 Will Power's father has asked his son to quit dangerous IndyCar oval racing
According to this Gordon Kirby article in Motorsport Magazine, Paul Tracy says, "My parents and my wife don't want me in those cars anymore and I understand their concerns," said Tracy this week. "It would be one thing if you were making big money but I do it for nothing now. Is it worth the risk? When I started racing I did it because I love racing and I still do, but I need to go race something else that's not dangerous."
The Canadian pointed to former World Champion Jody Scheckter, who wants his son Tomas to get out of IndyCars following the Las Vegas tragedy, while title runner-up Will Power's father has asked his son to do the same. "Power was really lucky," said Tracy. "Did you see how high his car was off the ground?"
"You can't run around in a pack like that," said the Canadian. "You have to be able to go fast enough to spread the field out and be able to make clean, quick passes. We need more horsepower and a different aero package.
"You could go out on that particular track and run 25 laps on a set of tires and it was like they weren't even wearing. It's so easy flat and there's so much downforce that you're hardly using the tire.
"You can do 50 or 60 laps like that without any change in the grip or performance. Until you get to the point where you have to work the car and tires and have some type of fall-off in grip you're never going to create any type of separation between the cars."
Tracy believes that all the drivers in the Vegas shunt were lucky to escape Wheldon's fate. "It could have been Will or Pippa [Mann] or it could have been me," he said. "When Pippa drove over the side of me she went right across my face and it ripped the steering wheel out of my hand. Another couple of inches and it would have ripped my head off."
Tracy is unhappy with the IndyCar Series' lack of response to making the now-retired Dallara-Honda combination better and has his reservations about the new 2012 car.
"I know racing is dangerous and I know people get killed," he said. "But this car has had an inherent problem for eight years of taking off and flying. And the driver's head is 80 per cent more exposed in the new car. We lost a great guy last weekend and I hope they work harder to make sure it doesn't happen again."
Editor's Note: Interesting that Paul Tracy voiced the same concern AR1.com did in this article about the driver's head being exposed more in the new car. See our comparison below.
Existing Dallara – Note exposure of driver's head
New Dallara – note exposure of driver's head (ouch – worse than existing car)
Adrian Newey designed concept car with canopy – Now that is the car IndyCar should have built – it's safer and the fans would have loved it. Wow!
McLaren F1 car fitted with a canopy