Dyson Racing: the Legacy Continues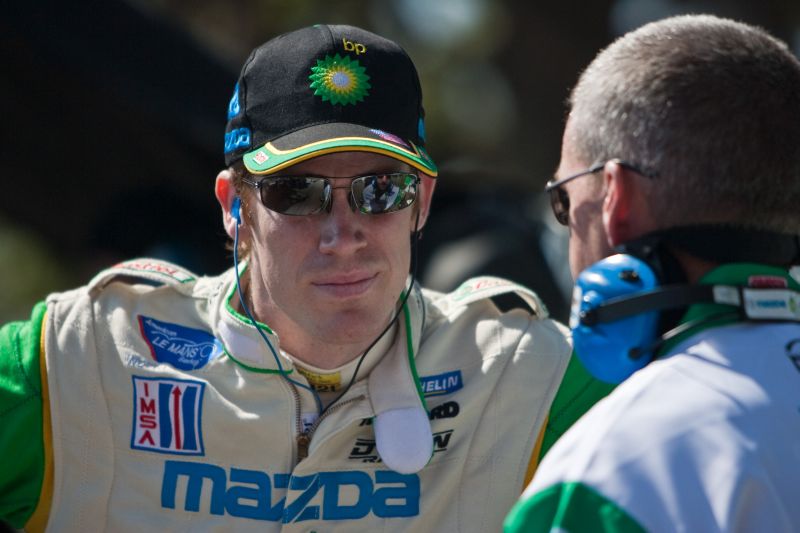 Chris Dyson
"I have so many great childhood memories of racing. When I was small, I used to wake up from naps to the sounds of Pat Smith and my dad checking the timing of my dad's Datsun 200SX." said Chris Dyson recalling his childhood as the son of racing junkie and sports car legend Rob Dyson, who started one of the longest running and most successful sports car racing teams in the history of the sport. Over 30 years on the grid of American sports car racing, places Dyson Racing at the top of the sport's short list of legacy teams.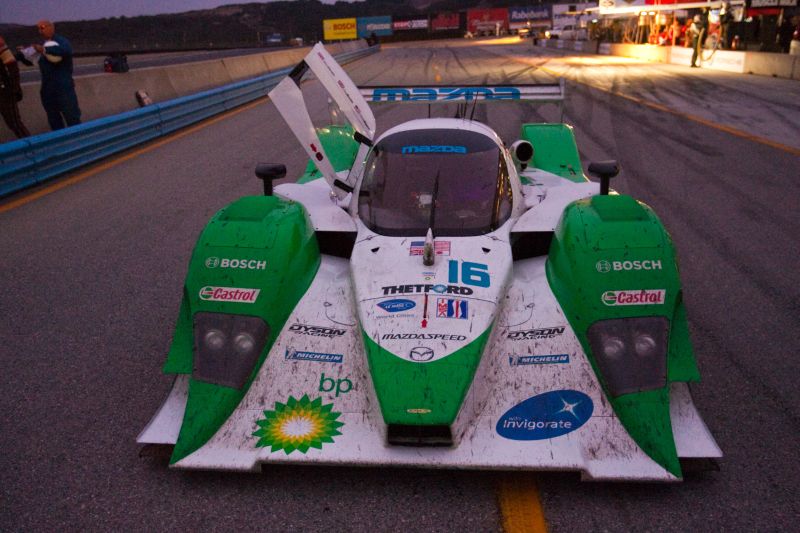 6 hours of hard racing, plus Georgia bugs, equals one dirty race car.
More recently, Rob has transitioned away from the race team, though he seems to show up in a fire suit now and again, he effectively left the family reigns of his legendary operation to his son Chris. Chris maintains the title of Vice President and Sporting Director, to balance his duties in the cockpit, but is the family presence and leader of the team. At the end of the 2008 season, Chris was instrumental in the team's switch to Mazda and becoming the Mazda factory team.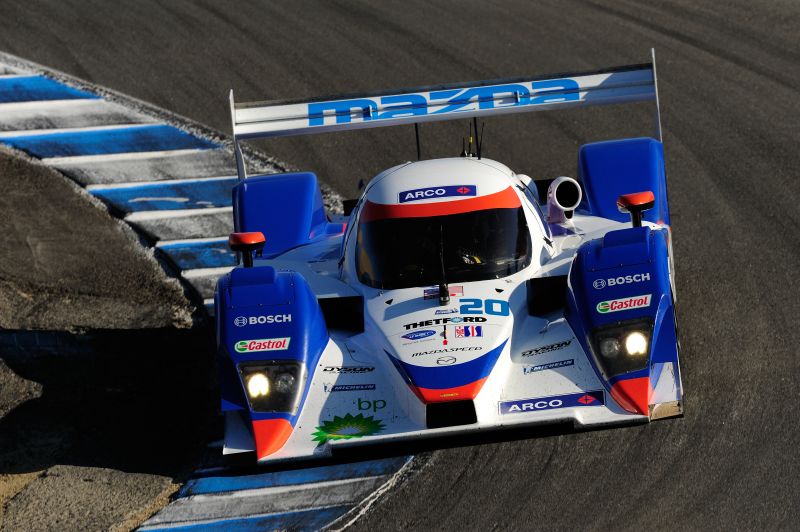 At Laguna Seca Mazda Raceway
Chris is not uncommon as an owner-driver in sports car racing, but is most certainly uncommon in every other respect. Chris is not a one-trick pony, and excels in everything he does. He is an accomplished athlete and academic. He lettered in multiple sports in high school, and graduated with honors from Washington and Lee University. Most notably, it seems Chris has inherited his father's sense of loyalty, with his team crew and drivers. Price Cobb and James Weaver were essentially family to the Dysons, as well as fixtures in the sport. In assuming the operational helm of the team, Chris has surrounded himself with the same type of people that reflect a dedication and passion for the sport, with Butch Leitzinger (another son-of-a-legend) with the team for over 10 years now.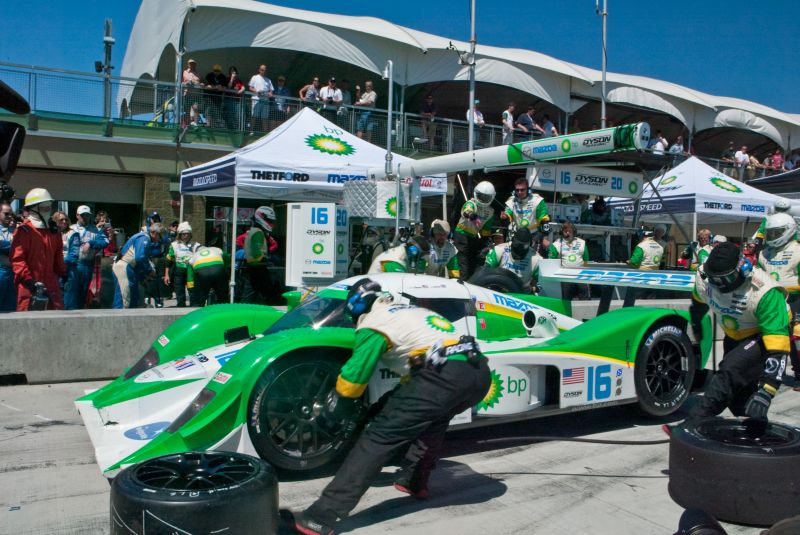 Dyson crew in action
As a driver, Chris' skills seem especially suited to sports car racing. Though his best times rarely top those of the top drivers he employs, this is almost like coming in a couple of lengths behind Lance Armstrong in a bike race. He has a consistency that is key to success in sports cars, is always easy on the equipment and knows how to get what is needed out of the car, at the right time. Personally, I cannot recall the last time I saw Chris crash a racing car. For as many drivers as we see in sports car racing, it is this type of driver that seems to have longevity in this sport.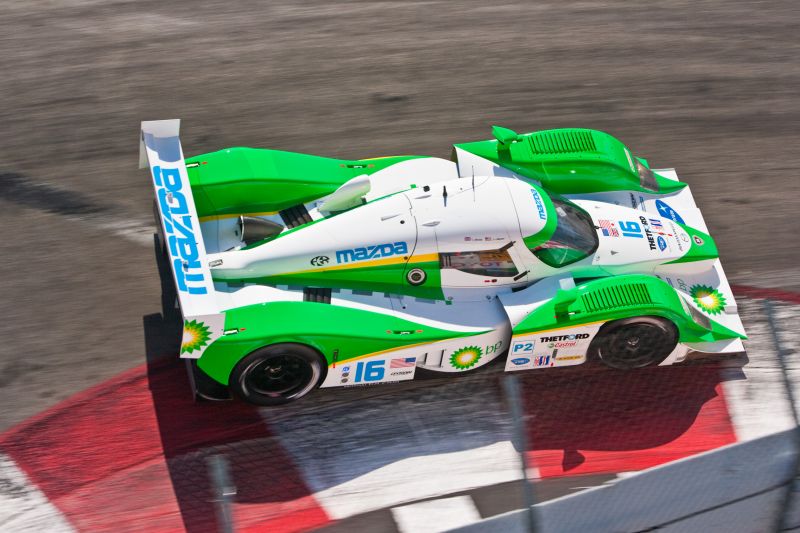 Chris Dyson at the wheel
Chris is at the helm of the Dyson team at a time when the sport is transitioning into an era that really characterizes what racing is all about; innovation and development.
Basically, as everyone is cutting back, Dyson is upping their game. A real estate entrepreneur away from the track, Chris likely knows that a down market is usually prime time to position one's self for big gains in the future, and is applying that game plan to his racing team. It looks like the declining budgets and grid, has created an opportunity for Dyson to jump to the front and be the ones to beat.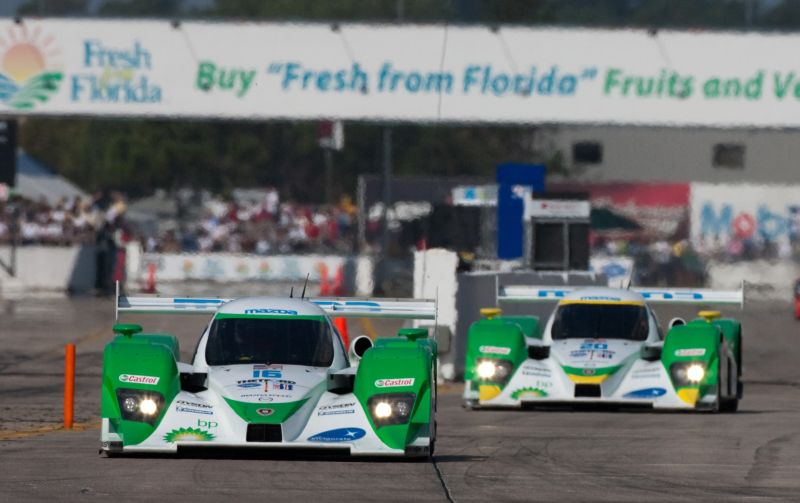 Into turn 1 at Sebring
The current swing in the ALMS is about green technology and an eco-conscious footprint for racing in the 21st century. Chris has led his team along this path as well with the current Mazda-Lola and partner British Petroleum, introducing an all new eco-friendly fuel for the 2010 season, bio-butanol. This relatively unknown fuel seems to strike a balance between the toxicity of methanol and the more fume-friendly but low-power ethanol, and can seemingly be produced from just about anything that we grow or throw away.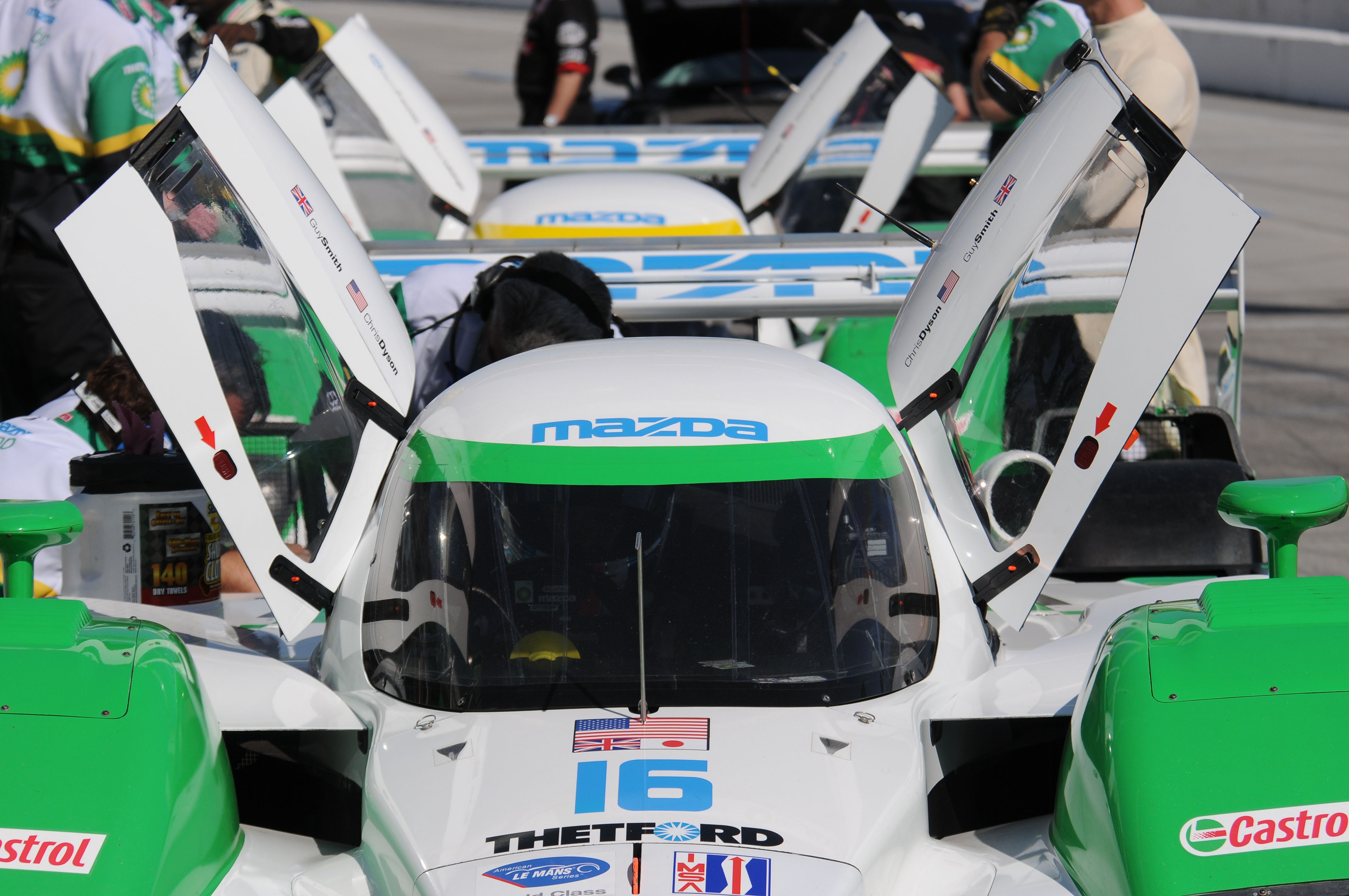 Dysons on the Grid
With the Mazda switch from running a Porsche customer car, Dyson also returned to the Lola chassis, yielding a unique combination of partners that most teams dream of. They scored two hard-fought wins at Petit LeMans and Lime Rock, and had a handful of poles as well. Despite doing a considerable amount of in race development (such as running the bio-butanol at Petit LeMans) the team still produced the best results Mazda has seen in this class in a while. They clearly have the ingredients for that "unfair advantage" that every team longs for.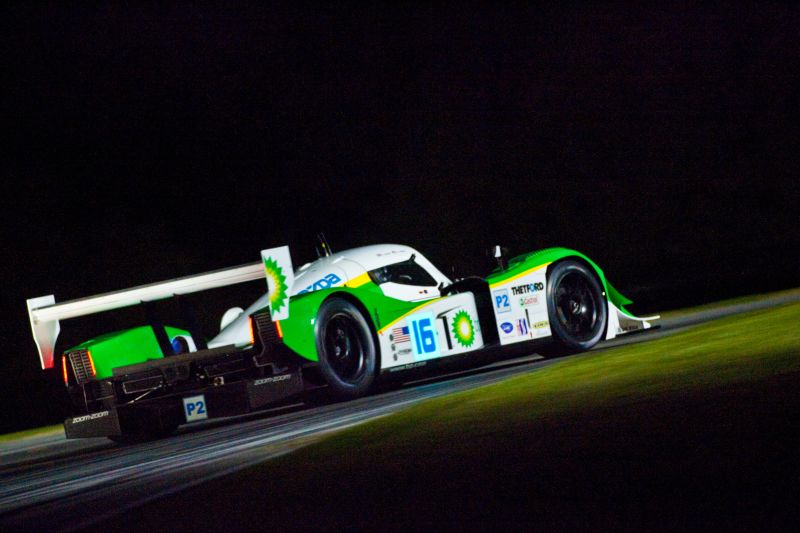 The Bio-Butanol fueled
BP Dyson Mazda-Lola
Top drivers, a dedicated, highly skilled and tightly knit team, and a new manufacturer supported car, Dyson racing certainly has the ingredients for success, and continuing to stay true to the family name. With Chris Dyson taking over the reins they certainly have the legacy and the leader to take them there.
All images by Regis Lefebure, courtesy of Dyson Racing