Boston IndyCar race could be in jeopardy (14th Update)
UPDATE #14
This rumor is upgraded to 'fact' today. The Boston GP is history. Scroll down and read the comment box in the very first iteration of this rumor back on September 29th when AR1.com predicted you could stick a fork in this event.
03/23/16 AutoRacing1 is hearing that Boston City Councilman Bill Linehan has asked for a hearing regarding the Grand Prix of Boston presented by LogMeIn at today's Boston City Council Meeting. According to an Order from Linehan the hearing would address the fact "Residents have voiced concerns about negative impacts on safety, environment, and quality of life in and around their neighborhood before, during, and after the race."
The hearing "would investigate the possible impacts of the proposed Grand Prix of Boston. Representatives from IndyCar, the Boston Department of Transportation, community groups, and other interested parties shall be invited to attend."
The Labor Day Weekend race has of course been mired in controversy since being announced last May. Linehan's Order has not been approved as yet, and we will pass along any information regarding the scheduling of a hearing when the news becomes available.
Brian Carroccio reporting for AutoRacing1
12/30/15 A new IndyCar Series in Boston over the 2016 Labor Day weekend is now looking like a distinct possibility writes Anthony Schoettle of IBJ.com.
Last month, Boston Mayor Martin Walsh became upset with IndyCar officials, giving the series and its race promoter two weeks to finalize deals with Massachusetts state agencies needed to run the street race. If that didn't happen he threatened to pull the plug on the race.
IndyCar officials didn't quite make that deadline, but apparently they made enough progress to placate the mayor. Earlier this month, a significant milestone was reached.
Several Massachusetts state agencies, the city of Boston and the Grand Prix of Boston signed a letter of intent Dec. 18 that outlines taxpayer protections and agreements all parties intend to negotiate over the next several months in preparation for the IndyCar Series race to debut Sept. 2-4 in the city's Seaport District.
The agreements include protecting taxpayers from any costs associated with the race, requiring that Seaport area streets be returned to pre-event condition and providing regular opportunities for public input on the process.
The letter of intent was signed by officials from the Massachusetts Department of Transportation, Massachusetts Bay Transportation Authority, Massachusetts Convention Center Authority, Massachusetts Port Authority, and city of Boston. The letter acknowledges that all parties will coordinate to develop detailed plans for traffic, security and other measures that are subject to the approval of city and state agencies.
"I am pleased that the city of Boston, Grand Prix and our administration have made progress on the project and provided protections for taxpayers, Boston residents and our state," Massachusetts Gov. Charlie Baker said in a statement. "Pulling off such a large event will not only showcase what makes Massachusetts and Boston great for thousands of visitors, but will require additional planning, coordination and public input. Our administration looks forward to continued coordination with event organizers and the city of Boston as all participants put together carefully crafted plans to address all of the event's potential impacts."
The debut of the Boston race is scheduled as the 15th of 16 events on the 2016 IndyCar Series calendar. A 2.25-mile temporary street circuit is being developed in the Seaport District.
"This agreement is a tangible step forward for the event and will protect our taxpayers, ensure that there is a strong community process and provide the highest level of cooperation among all the agencies involved," Walsh said in a statement. "I thank the other agencies for their coordination in these efforts and look forward to working with them in the months ahead as Boston prepares for this world-class event that will boost our local economy and tourism sector."
John Casey, chief financial officer for the Grand Prix of Boston, said the agreement now allows race promoters to put tickets on sale, something Walsh had demanded they not do until the deal got hammered out.
Casey added that race promoters hadn't reached, "the finish line of the planning process just yet," but he is confident they will.
"We've worked closely with city and state agencies and we're excited by the progress we've all made in recent weeks," Casey said. "Now we're able to prepare to put tickets on sale after the new year and continue to engage the business community for sponsorship and hospitality partners." Anthony Schoettle/IBJ.com
12/18/15 Here is the Boston Letter Of Intent stating the race organizers will pay all costs, thereby ensuring a financial bloodbath.
12/18/15
Boston Seaport District
This rumor is downgraded to 'speculation' today. Promoters of an IndyCar race planned for next September in the Seaport District say they plan to sign a letter of intent with four state agencies on Friday that will set out timetables for the planning and execution of the race and give potential sponsors confidence that the race will go forward.
John Casey, chief financial officer for the Grand Prix of Boston, said the agencies expected to sign on to the letter are the Massachusetts Port Authority, the state Convention Center Authority, the state Department of Transportation, and the MBTA.
"Everyone has agreed they don't see any insurmountable obstacles," Casey said late Thursday night. "The letter of intent is to tell the world this race is going to happen."
Neither MassPort nor the governor's office could be reached for comment on the status of the negotiations late Thursday.
If the letter is signed on Friday, tickets to the event could go on sale as soon as next week, or shortly thereafter, Casey said. Mark Arsenault/Boston Globe
Mayor Walsh backs off his deadline for IndyCar
11/15/15
Boston Mayor Martin J. Walsh backed off his demand that IndyCar get final approvals for a Labor Day road race yesterday even as a key state agency said promoters knew a major marketing conference conflicted with one of the planned race dates.
The Walsh administration two weeks ago gave IndyCar Boston 14 days to "finalize" agreements with state agencies that control parts of the waterfront race course, and that deadline passed without any deals signed.
But a Walsh spokeswoman said yesterday the mayor "is encouraged to hear that negotiations with our state partners have progressed over the past two weeks."
"The city will continue working with IndyCar over the coming weeks to ensure that the necessary milestones are being met," spokeswoman Laura Oggeri said.
IndyCar Boston also released a statement saying only they "anticipate that we will soon obtain the necessary agreements with all agencies involved."
State officials did not give any details on the status of the negotiations.
Walsh's about-face on the deadline drew sharp criticism from race opponents who say the mayor caved to IndyCar promoters.
"It's embarrassing," said Evan Falchuk, a former gubernatorial candidate and one of the leading critics of the race.
"What was the point of the deadline? Was it a ruse to get state agencies to act? It seems like it."
While Walsh said yesterday the deadline was "unofficial," the Herald reported that the mayor's top aide wrote a stern email requesting IndyCar "finalize" agreements with MassDOT, Massport, the Massachusetts Convention Center Authority and the MBTA – all of which control some parts of the planned course.
The Herald also reported the city was revamping a contract with IndyCar throwing out language forcing Boston taxpayers to foot the bill for road improvements and other costs of the race except security.
IndyCar also says now it will pay for all costs of the race.
"The city is also reviewing the renegotiated contract from the Grand Prix to ensure that no taxpayer dollars will be used for the road repairs or clean-up required to host this event and other financial protections are included," Oggeri said.
The continued negotiations came as new questions surrounded another possible roadblock to the race. The Herald reported yesterday that a marketing conference has already booked the Massachusetts Convention Center complex for Labor Day weekend 2018 – the same time period the race is supposed to take place.
MCCA officials have said the HubSpot Inbound conference, which has drawn 10,000 people before, would likely prevent IndyCar from holding the race in the Seaport District that year. The city has a five-year deal to hold the race in the Seaport.
IndyCar Boston spokesman Thomas Lee said he stood by his earlier statement that race organizers didn't know about the conference until "only recently" and are focused only on 2016. Joe Battenfeld/Boston Herald
Boston GP boss Mark Perrone
11/13/15 IndyCar promoters plan a last-ditch sprint to beat a deadline today to secure state approvals for a Grand Prix-style street race but a new obstacle surfaced – a major conference that would likely prevent IndyCar from holding its planned race in 2018 reports Joe Brattenfeld of the BOSTON HERALD.
The Herald learned that Boston marketing company HubSpot already has a signed contract with the Massachusetts Convention Center Authority for Labor Day weekend 2018, when the Boston Grand Prix is scheduled to take over the Seaport District streets.
Mayor Martin J. Walsh signed a five-year contract with IndyCar starting in 2016 to host the race. A Walsh spokeswoman said the city only became aware of HubSpot's $324,000 license with the MCCA for 2018 yesterday – when the Herald asked about it.
The HubSpot Inbound conference, which drew 10,000 people last year and speakers such as Martha Stewart, would "most likely" sideline IndyCar in 2018 unless race promoters moved it to a different date or location, MCCA spokeswoman Rachel Weiss said.
The Grand Prix race, slated to begin next year, starts and finishes outside the convention center and would force the closure of roads throughout the Seaport area. HubSpot's event would take up nearly the entire convention center space, according to the license agreement for Labor Day 2018 signed by the company and the MCCA in May 2014.
An IndyCar spokesman also said the organization "was informed by the MCCA only recently" about HubSpot's event. In its agreement with the city, IndyCar CEO Mark Perrone signed a statement saying he knew of no other agreements with city or state agencies "that may interfere" with race dates.
"We will deal with (the HubSpot conflict) in due course, but right now our entire focus is on ensuring the success of The Grand Prix of Boston in 2016," said Thomas E. Lee, senior partner of 451 Marketing, which represents IndyCar Boston.
The potential 2018 collision comes as IndyCar races to sign agreements by the end of today – the deadline Walsh set two weeks ago after he became concerned about organizers' failure to get permits from state agencies that control much of the race course.
The Herald reported last week that Walsh had given promoters just 14 days to "finalize" deals to use state roads – and that deadline expires today.
City officials are scheduled to meet with IndyCar today "to be updated on their progress," Walsh spokeswoman Laura Oggeri said.
A spokesman for MassDOT also said yesterday that agency and the MBTA continue to talk to IndyCar on agreements to use their property, but no agreements had been reached.
The Herald reported last week the Walsh administration is also negotiating a new agreement with IndyCar – discarding a much-criticized contract signed in May requiring the city to pay for road paving and other preparations for the race. The new deal would replace that with language forcing promoters to pay for everything.
IndyCar officials also told the Herald they have now agreed to cover all costs for road fixes and other municipal services – a potentially major expense.
The changes were also designed to protect Walsh from political fallout in case the race turns into a huge financial sinkhole. Joe Brattenfeld/Boston Herald
11/10/15 Here is a NECN TV interview – We ask Mark Perrone, the CEO of the Grand Prix of Boston: will this event live? Will deadlines be met? And will the three day event planned for Labor Day weekend cost taxpayers any money? Plus, what's in it for people who don't like fast cars?
11/08/15 For more years than I care to admit, I've made it a point to watch the Grand Prix of Monaco. It's the one time I gleefully feed my Walter Mitty fix.
To watch this legendary auto race was to imagine myself shaking the hand of the late Princess Grace after guiding one of those sleek Formula One machines through the serpentine streets, past the luxury yachts and the Grand Casino.
I'm thinking that maybe … just maybe, there's also a bit of Walter Mitty in Marty Walsh. Now, in my humble opinion, Indy cars are not nearly as elegant as, say, a Formula One Ferrari. But they are indeed racing cars with a distinctly middle-American heritage.
And they do tear around the streets of many American cities, none of which can match Boston's heritage … or for that matter, our crazy jumble of streets that were once cow paths.
Anyway, I want to believe that it was the Walter Mitty in Marty, the desire to bring a touch of racing romance and excitement to our traffic-choked streets, which propelled the mayor to float that great big "Indy cars on The Southie Waterfront" balloon a few months back.
Perhaps it was all about shaking the city out of our post-winter funk. I don't really know, except to state the obvious: "Indy Racing on The Waterfront" has now taken on the same tarnish as the Olympic nightmare that was Boston 2024.
I live a few blocks up the street from the Southie waterfront and I can say unequivocally that my neighbors are about as excited at the idea of having an IndyCar race take over their Labor Day weekend next year as they are with coping with another 12 feet of snow. They just don't see the romance in any of this … only the wackiness. Fair to say I do not live among a bunch of Walter Mittys.
"Why the hell would I want racing cars zooming around the waterfront," asked one neighbor, "when we already have all these damn buses rumbling down East Broadway, putting cracks in my ceiling?
"Let him take the buses off East Broadway, then maybe the mayor can talk to me about foolish racing cars."
Maybe.
Even with the millions and millions someone (not the city, the mayor vows) will have to spend to fill the potholes, smooth out thousands of bumps and weld the sewer caps shut, there is nothing like a Grand Prix straightaway on any of those streets.
The convention center is certainly big and long, but it ain't the palace at Monaco. No one will ever confuse Marty with Prince Albert. And D Street doesn't quite have the same scenery as that gorgeous stretch of harbor road that winds its way past all those super yachts.
And finally we come to the most important question of all: Just who is going to foot the bill for this Walter Mitty dream?
It looks like this is where reverie gives way to reality and at the moment, Marty appears to have at least one foot out of the Indy car. Peter Geliniz/Boston Herald
11/02/15 Here is a copy of the email, sent from Brophy to multiple IndyCar employees. Here's the full text of the email, with the so-called "ultimatum" coming in paragraph seven. It's not a strongly worded as we were led to believe:
Jim [Freudenberg],
Thanks for your time on Wednesday, it was a pleasure meeting you and the new members of your team. We greatly appreciate your willingness to appropriately increase your staff and pay for municipal services.

As evidenced in our meeting, we are interested in helping to coordinate technical city expertise in an effort to further detail the actions and assurances necessary to acquire the City permits for use of Boston's city services, roads and infrastructure for your proposed event. As described in our meeting on Wednesday, we expect logistical coordination to occur via Boston's Special Events meeting(s). My staff will be in touch to schedule a time for you and your team to attend and further detail your critical path and present required deliverables.

Thank you for the invite to your proposed meeting next Thursday @ 2PM, however, I have a conflict and will be unable to attend. Please feel free to schedule your meetings with any/all stakeholders as you deem necessary.

On another note, there are a couple of items that warrant clarification:

During our discussion on Wednesday, one of your team members referenced a schedule of advance event ticket sales within the next 15-30 days. Please refrain from that course of action until you have written agreements from all governing bodies representing proposed course property.

As you are aware, a predicate to agreements and permit acquisition is the outcome of your discussions with local neighborhood, civic and business associations. Mayor Walsh feels strongly that overall community "buy-in" and timely resolution of all financial terms for this proposed event are paramount to his final approval.

Outside of the City's purview, yet equally important to the success of your proposed event, is the progress of negotiations with our partners in the federal, state and quasi-public agencies. It is expected that your team will finalize agreements with all interested parties within the next two (2) weeks.or lack thereoff) of those discussions.

Please let me know how your negotiations with USPS, MassPort, MCCA & MassDOT progress.

Thank you for your anticipated cooperation and I look forward to your timely updates.

PB

Patrick Brophy

Chief of Operations

Office of Mayor Martin J. Walsh
11/02/15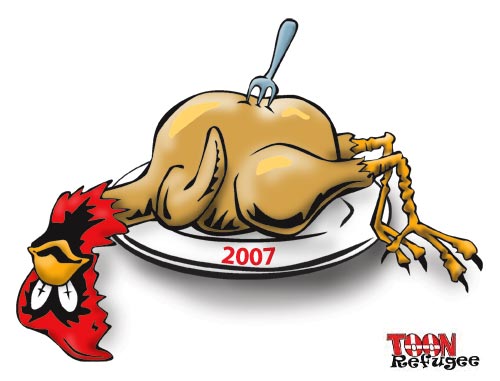 It's not time to stick a fork in the Boston race yet, but that time may be getting close as the Mayor has given promoters a 2-week ultimatum.
This rumor is upgraded to 'strong' today. Mayor Martin J. Walsh is demanding IndyCar promoters get their act together, issuing an ultimatum to "finalize" deals with state agencies soon, in a major toughening of his stance on the planned Labor Day road race.
In an emailed letter obtained by the Herald, Walsh's chief of operations, Patrick Brophy, gave IndyCar just 14 days to reach financial and other agreements with several agencies that control most of the planned course on the waterfront.
"It is expected that your team will finalize agreements with all interested parties within the next two (2) weeks," Brophy said in an email Friday to Jim Freudenberg, chief commercial officer for the Grand Prix of Boston, local promoters for the race. "Please be advised that the Mayor grows increasingly concerned with the progress (or lack thereof) of those discussions."
Brophy also asked race promoters to hold off selling tickets to the event until those agreements are signed with other agencies. IndyCar had planned to sell them to the public this month.
Walsh has been the chief cheerleader for the race but has been criticized for signing a deal with IndyCar that could leave taxpayers footing a hefty bill. His shift in tone comes after a series of Herald reports about Grand Prix of Boston's failure to get approval from Massport, the Massachusetts Convention Center and MassDOT to hold the race on their property.
It's unclear whether Grand Prix of Boston can get agreements signed in less than two weeks. Sources said race organizers have made more progress recently meeting with state officials, but there are a number of potential problems that could scuttle a deal.
Massport's CEO told the Herald he would not spend as much as a half-million dollars in public money for road improvements and other changes he said race organizers had requested.
Convention center authority director Fred Peterson told the Herald his agency wasn't "anywhere close" to reaching agreements to use their property and roads, which are at the center of the race course.
State transportation officials also have not given permits to hold the race on the South Boston Bypass Road.
In his letter to IndyCar, Brophy also said the mayor is concerned about growing complaints from activists in the Seaport District and Fort Point Channel about the race's impact on their community.
"As you are aware, a predicate to agreements and permit acquisition is the outcome of your discussions with local neighborhood, civic and business associations, "Brophy said. "Mayor Walsh feels strongly that overall community 'buy-in' and timely resolution of all financial terms for this proposed event are paramount to his final approval."
Walsh in fact already signed a deal with Grand Prix of Boston back in May, but aides say the deal can be called off if other agencies don't sign agreements for use of the course. Boston Herald
10/24/15Boston Mayor Martin J. Walsh sideswiped state officials yesterday for delays in giving the green light to a first-ever road race on the city's South Boston waterfront, days before the event could take another hit — losing its marquee spot as the sport's season finale.
Walsh, clearly frustrated at mounting questions about funding and other criticism surrounding the Boston 
IndyCar race, told the Herald, "I don't understand" why several state agencies that control roads where the course is planned haven't signed agreements with race organizers.
"We're not talking about building a 60-story building in the city of Boston," Walsh said. "We're talking about a race that's going to last for three days, so I'm not 
sure what the confusion is around it."
The mayor, who signed an agreement with race organizers in May without public input or state approval, also complained that critics and others are making "a big deal … over this" by questioning the impact the race will have on residents and traffic.
Walsh's comments come as Verizon IndyCar reportedly plans to announce its 2016 schedule next week with Boston's Labor Day race as the next-to-last event of the season — not the final spot that race organizers and Walsh had promised. A number of racing publications have reported the season finale will be Sept. 18 in Sonoma, Calif.
Walsh had touted hosting the season "championship" race as a major factor in why the event, with turbocharged cars flying up to 170 miles per hour on city streets, would be successful in Boston and generate millions in revenue and 250,000 visitors.
"We were the last race," Walsh said yesterday, admitting that having Boston in that spot was "somewhat the exciting piece of it."
The mayor's role in bringing IndyCar to Boston has made him a target of critics who say the deal was hastily written and could end up costing the city millions — as well as creating public safety risks and weeks of traffic headaches.
The Herald reported earlier this week that the Massachusetts Convention Center Authority, which controls two roads on the proposed race route, was not "anywhere close" to signing agreements to hold the event.
The MCCA's interim director, Fred Peterson, said that race organizers faced a number of tough hurdles in getting permits for the event, including possible environmental questions over a hazardous waste site under the race course.
Earlier this month, the head of Massport, another agency with control over parts of the IndyCar course, told the Herald he wouldn't approve any use of public funds for road improvements and other construction.
"They're going to have to work it out with them and figure it out," Walsh responded yesterday. "This has been ongoing for a long time now. I don't understand why it can't be worked out by now."
A spokeswoman for the convention center authority said that Peterson would have no response to Walsh's comments. Boston Herald
10/21/15
There is a very high probability that Boston will meet the same fate as the Baltimore GP (above). With zero financial support from the City and Bostonians who do not want the race, this race could be one and done, or dare we say DOA.
The state convention center chief says his agency is "not anywhere close" to approving a high-speed IndyCar race on the South Boston waterfront next year, raising more questions about whether the much-hyped event will get off the starting line.
"Believe me, we have a long ways to go," Fred Peterson, acting head of the Massachusetts Convention Center Authority, told the Herald in an interview. "Not to say it can't happen, but there's a lot of work to be done."
Boston Grand Prix, the race 
entity, and Boston Mayor Martin J. Walsh have sought to downplay any roadblocks to the Labor Day event, and organizers have lined up sponsors and plan to sell tickets next month.
But Peterson, whose agency controls two roads where the course is planned, described the race promotion efforts as "pretty far out there," citing a number of permits and other potential detours organizers have yet to resolve, including parking, environmental issues and improvements to roads.
"We're not anywhere close to a deal right now," he said. "We've been trying to talk to them for a substantial amount of time."
The convention
center authority
is the second state quasi-public
agency to raise 
serious questions about the Grand Prix. The head of Massport told the Herald three weeks ago that he would not pay for at least $500,000 in road and other improvements he said race organizers had requested.
The state Department of Transportation also hasn't approved a deal for the course to go on the South Boston Bypass Road, and newly released MassDOT emails to community activist Gary 
Godinho show some top officials were way behind the curve on the race and whether they had to negotiate an agreement for state roads.
"I am not even sure if this 
impacts any MassDOT properties or operations at all," senior counsel Eileen Fenton wrote to Peterson on June 30, more than a month 
after the event was announced.
"Yeah, this is def on ur property," Peterson wrote back.
But the emails show some high-level MassDOT officials were well aware of the race – in fact, they exchanged chummy emails with IndyCar representative Dino DiFronzo and got 
invitations to the IndyCar launch party.
A MassDOT spokesman said no officials went to the party and that the agency will negotiate an agreement if necessary to protect taxpayers.
Representatives of the IndyCar race did not respond to questions.
Peterson said Boston Grand Prix and MCCA also haven't agreed on any financial deal for use of state property and the 
actual convention center building, but that wasn't the main reason for the holdup.
Peterson's one major potential issue is that the course is set to go over a hazardous waste area underneath Cypher Street, a pothole-filled road next to the convention center that would need major work to handle race cars traveling up to 180 miles per hour. Any work that could disturb the toxic waste cap would need EPA approval, Peterson said.
In another potential conflict, Peterson also said he's only negotiating an agreement for 2016 – not the five-year deal that the Walsh administration and race organizers signed. Boston Herald
10/02/15
There is a very high probability that Boston will meet the same fate as the Baltimore GP (above). With zero financial support from the City and Bostonians who do not want the race, this race could be one and done, or dare we say DOA.
Boston Grand Prix organizers have drawn fire this week over claims that they might backtrack on an earlier promise that the event, penciled in for the 2016 Labor Day weekend on a 2.25-mile circuit out around the city's Seaport District, would be paid for entirely through private funding.
Local media have gone so far as to call the viability of the race into question, however IndyCar CEO Mark Miles told RACER that he fully expects the race to go ahead as planned.
"We're in touch with the promoter and he's in touch with the Mayor's office, and there is no threat to the race," said Miles. "It's all systems go for next Labor Day." Famous last words…..
The plans have been poorly received by some locals, whose anger culminated in a letter being submitted to the office of Mayor Marty Walsh questioning the legality of the event.
The criticism has been strongly refuted by the Boston Grand Prix group, which issued a statement this week saying:
"Any suggestion that we haven't engaged the public is simply not true," said the statement. "We've been engaged in numerous meetings with every civic and neighborhood association in the area, as well as a number of business associations and individual business owners.
"We've met with the residents of Seaport Lofts multiple times, and have provided extensive information including track layouts, details of related events beyond the race itself, the associated process with the city and state, and a broad range of other information.
"We've welcomed feedback from all of these groups and have … incorporated suggestions from them on security concerns, parking issues, and a number of other issues. And as recently as last week, we flew our track engineer in for a meeting, where we spoke with representatives from every abutting neighborhood and civic association … and discussed various track proposals at length.
At one point this race was going to be IndyCar's 'grand finale' but AR1.com said the 'grand finale' should be at the Indy Speedway so they can control their own destiny and have a truly 'grand finale' each year. Instead they were willing to risk egg on their face again with a venue where politics and high costs are sure to kill it. Those predictions appear to be coming true already and IndyCar brass can again end up looking like this.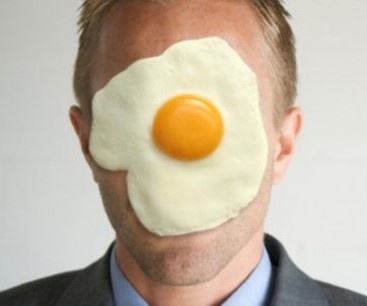 "We've answered every question at every juncture to the best of our ability." But remember what AR1.com stated when we first uncovered this story, Bostonians hate racing, especially in their historic Seaport area, and if they can find a way to stop the race they will. And if there is no public money to help pay for the event, the organizers will lose their shirt and this race won't be around long.
Boston Grand Prix sputters as Massport vows it won't pay for course fixes
In what could be a coup de grace to Grand Prix racing in Boston, Massport and the Baker administration are refusing to spend public funds on road fixes and other costs event organizers say they need for the planned IndyCar race.
"I think it is a stretch to pull this off," Massport CEO Thomas P. Glynn told the Herald. "Certainly from a financial point of view they (event organizers) have to show they have all these resources available."
Glynn said Boston Grand Prix representatives asked for changes in roads and sidewalks along the proposed race course in the Seaport District that he estimated would cost $500,000 — and that security and staffing would siphon off several hundred thousand dollars more in public funds.
The Massport CEO's bracing comments deal a serious blow to plans by Boston Mayor Martin J. Walsh and race organizers to stage a first-of-its-kind IndyCar road race in one of the nation's oldest and most historic cities.
Glynn also seemed to contradict Walsh's and race organizers' claims that they aren't requesting public money and that the event would be totally "privately funded."
Glynn's doubts about the ability of organizers to pull off the event come as Baker administration officials also distance themselves from the race and put the brakes on any public financing talks.
"The governor's office has had no substantive discussions with Grand Prix organizers about public expenditures … and the governor believes tax dollars should only be used to benefit the people of Massachusetts," Baker spokesman Billy Pitman said.
Walsh signed a contract with Boston Grand Prix in May with no public input to stage an annual Labor Day road race, predicting it would draw up to 250,000 people to watch the IndyCar drivers battle it out on the streets of South Boston at speeds of up to 180 miles per hour. Walsh and Grand Prix's consultants, including two former top Walsh aides, say the race won't cost taxpayer money and that the city will be reimbursed for any costs of fixing the roads, building stands and providing security.
But the Herald reported this week that race organizers are negotiating with several state agencies that control jurisdiction over much of the course, and refuse to rule out the use of public money to support the event. The Herald also reported that other cities that have hosted similar road races have ponied up as much as $4 million in public money to cover costs of the event.
Kate Norton, a spokeswoman for Boston Grand Prix, disputed Glynn's assessment of the financing, saying any cost estimates were "premature" and that "we are not requesting money from Massport."
But Massport's CEO, in the wide-ranging interview with the Herald, provided detailed descriptions of what race organizers are requesting, including cutting back sidewalks, eliminating a median strip on Congress Street, repaving streets and even removing lamp posts from the tourist-heavy Seaport District.
"I think there's a number of things here that have to get sorted out, but we've said, what you're asking us to do on the capital side is very elaborate and we think will cost $500,000," Glynn said.
And Glynn made clear he won't approve any public costs for the event, despite claims by Walsh and race organizers that it will make up for any costs by injecting millions of dollars into the economy.
"I don't see any argument for us subsidizing a private for-profit. There are a lot of things that people want to do around town," he said.
Boston Grand Prix is also talking to the Massachusetts Department of Transportation about the use of state roads and have met with state tourism officials to help promote the event, the Herald has reported.
But officials from MassDOT and the tourism office yesterday emphasized they have made no commitments and issued no permits for the venture.
Walsh, meanwhile, continued to defend the race, despite mounting opposition from some residents and criticism from public watchdogs about the cost. Boston Herald
09/30/15 Here we go – Boston Condo owners object to IndyCar race. Now articles like this are appearing – Is the Grand Prix Taking Boston for a Ride?
It's just starting. The politics in Boston will kill this race, just you wait and see.
09/29/15
Knowing the politics in Boston, if the IndyCar race needs public money, get ready to stick your fork in this event, it's nearly done and IndyCar will again have egg on its face
The threat of millions in taxpayer subsidies looms over yet another planned sporting spectacle in Boston – this one an ambitious IndyCar road race set to roar through the streets of the city's Seaport District next Labor Day.
Organizers for the Boston Grand Prix, represented by the same political insiders who had a major role in the Boston 2024 Olympics bid, have been quietly meeting with state and quasi-public agencies to hammer out contracts to tap public resources for the event, officials told the Herald.
The race through the city's expensive waterfront district was initially billed by race officials and Mayor Martin J. Walsh's administration as "privately-funded," but now some state agencies and the event organizers are not ruling out public assistance.
"We're still negotiating," said Kate Norton, spokeswoman for the Grand Prix and a former Walsh aide, whose consulting firm, CK Strategies, was a key player for the disastrous Olympic bid. "Some of these roads are under state jurisdiction."
The contracts under negotiation are separate from one signed by the Walsh administration in May. That initial agreement provided for no financial commitment by the city but also no specific payments by organizers for public costs incurred to host the race.
"Anything we use we expect to get reimbursed," Walsh told the Herald yesterday, adding he expects the event to generate tens of millions in revenue.
The costs could include millions of dollars in police details and other security, as well as extra road paving to handle the noisy Indy-style cars, which fly at speeds of up to 180 miles per hour – or about 170 miles an hour faster than normal Boston traffic. The construction plans also include temporary seating for thousands of spectators, which would take about a month to build and then tear down.
The race, which would be the first in Boston, was billed as a test run for the Olympics, but has received little attention or scrutiny in the wake of Boston 2024's demise.
While Walsh has been the main booster, much of the actual course runs along roads controlled by Massport, the Massachusetts Convention Center Authority and the state Department of Transportation. In addition, the organizers are planning events such as a waterfront concert that would use public resources.
The MCCA is working on signing an event contract, which would typically give the authority a cut of revenues or fees in exchange for renting out its facilities and services, according to spokeswoman Rachel Weiss.
"They would utilize the BCEC's exhibit halls, ballroom, meeting rooms, south parking lot, etc.," Weiss said in an email.
In May, Mark Perrone, CEO of the Grand Prix of Boston, huddled with officials from the Massachusetts Office of Travel & Tourism – including executive director Rich Doucette and Shannah McArdle, director of its sports marketing office – who said they're willing to help promote the event, state officials said.
But tourism officials say it's unclear what costs the state would incur.
Matthew Brelis, a Massport spokesman, also demurred on what requests organizers have made for "the proposed commercial venture," saying there has been "nothing substantive and nothing in writing."
"We have not committed any funds to this proposal," Brelis said in an email.
Organizers have also met with MassDOT, which would have to issue access permits for the use of the South Boston bypass road now planned as a major part of the course.
"MassDOT has had preliminary conversations with the organizers about their needs and time frames," spokesman Michael Verseckes said. Boston Herald