NASCAR Darlington Update: Two Crew Chiefs Suspended
NASCAR officially suspended two crew chiefs in the Cup Series and fined two others on Tuesday. That came as part of their penalty report from the weekend's national series tripleheader hosted at the Darlington Raceway.
While auto racing fans flooded online bookmakers to wager on the event, competition officials found two cars at fault in the post-race check. Two unsecured nuts were found on two cars by the competition officials following Sunday's CookOut Southern 500. This mistake attracted $20,000 fines and a suspension of two teams in one race.
Driver Clint Bowyer's No 14 Stewart Haas Ford and driver Kyle Busch's No 18 Joe Gibbs Toyota were the two crew chiefs suspended. The penalty means the two crew chiefs will be staying at home during the upcoming points-paying Cup Series event. The Federated Auto Parts 400 will be staged on Saturday night at the Richmond Raceway, but with the two crew chiefs missing.
Two more teams were found with an unsecured lug nut at the Darlington, with the infraction teams getting $10,000 fines each. Race winner Kevin Harvick's No 4 Stewart-Haas Ford and William Byron's No 24 Hendrick Motorsport Chevrolet were the two cars that got away with a fine.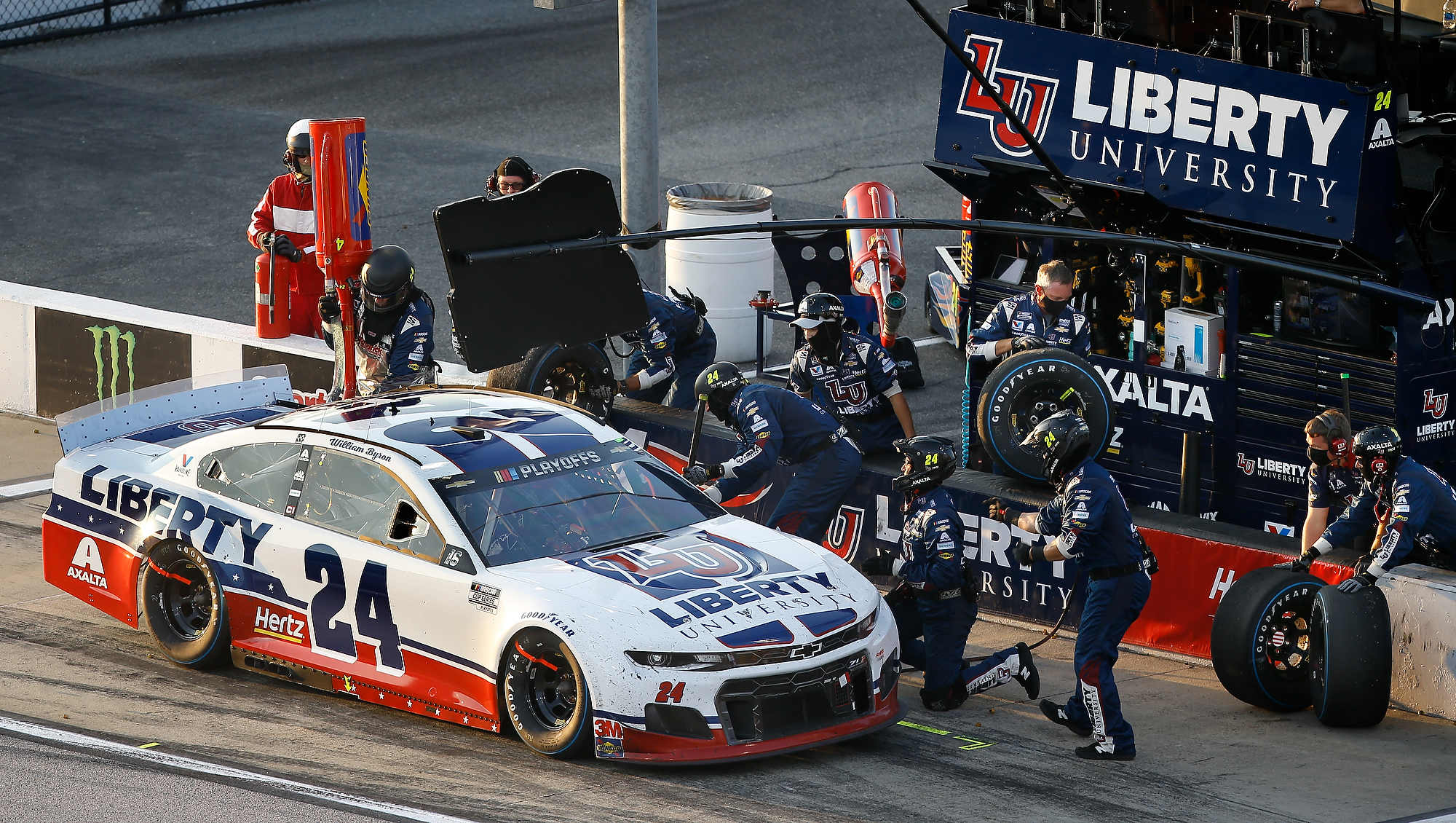 The penalty report's Cup Series side also included pre-race penalties assessed on No 12 Team Penske Ford because of improperly mounted ballast. This violation resulted in the removal of crew chief Todd Gordon ahead of Sunday's 500-miler and a 10-point deduction from Ryan Blaney's driver standings in the Cup Series. Ryan also plummeted to the rear in pace laps.
According to Team Penske's competition director, Travis Geisler, it's a zero mistake sport, and the teams made big mistakes. Geisler was filling in for Gordon in the No 12 on Sunday, recording his first crew chief run since 2010.
For Travis, the timing was as bad as it could be, but everyone must remain focused on the program as a whole and see what happens. Geisler revealed that the Penske organizations are planning to take better account of the number of ballast bags added when weighing their team cars during every preparation stage.
During the Gander RV and Outdoors Truck Series, competition officials imposed a $2500 fine on Bill McAnally Racing crew chief Kevin Bellicourt, after the driver Derek Kraus's No 19 Toyota was found with an unsecured lug nut. That was after the South Carolina Education Lottery 200 on Sunday at Darlington.