JOTA win the 4 Hours of Abu Dhabi – Race 3
The #28 JOTA Oreca 07 Gibson of Tom Blomqvist and Sean Gelael has won the 4 Hours of Abu Dhabi at Yas Marina Circuit after a fight from the rear of class.
The battle for the lead in LMP2 was on from the beginning. Rene Binder in the #26 G-Drive Racing Aurus 01 Gibson took the lead ahead of Matthias Kaiser in the #5 Phoenix Racing Oreca 07 Gibson early on, as sister #26 G-Drive pole-sitting entry dropped through the field. Repaired from an accident on Thursday, the #28 JOTA was soon into the lead battle with Blomqvist behind the wheel.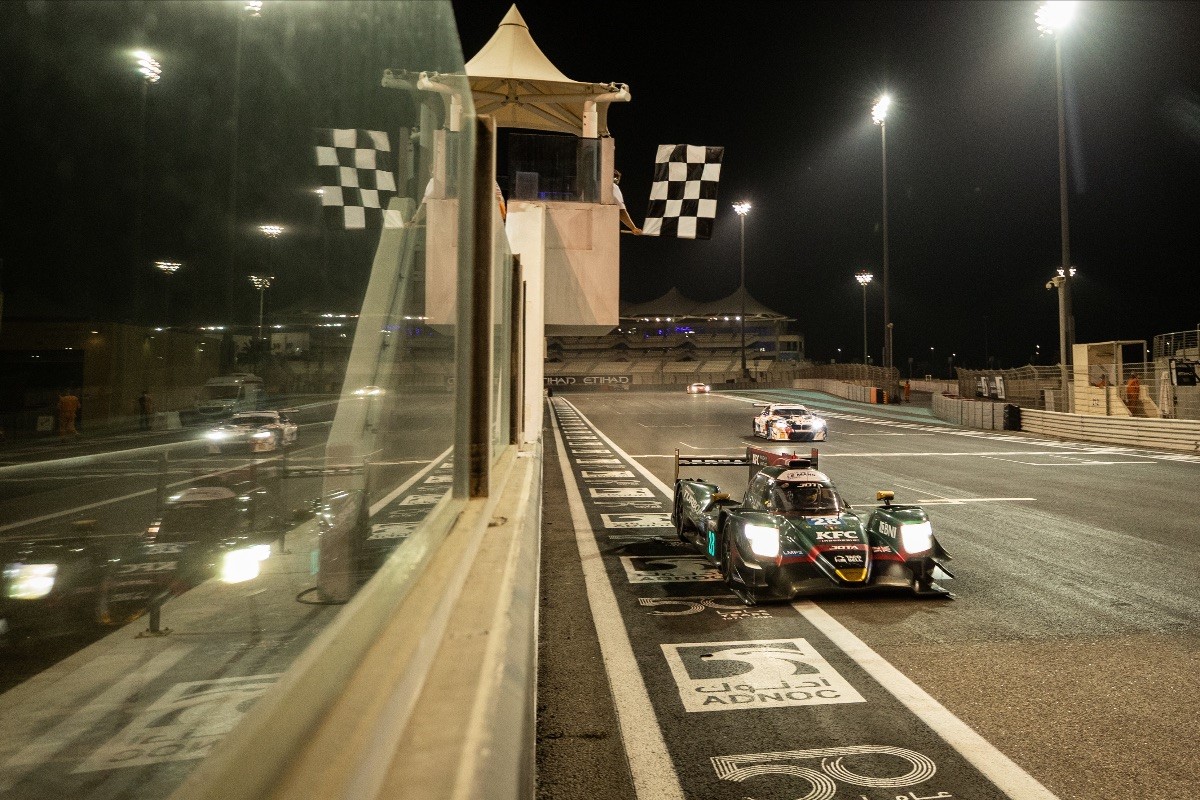 Safety cars, pit stops and full course yellows played a part with on-track battles which saw Gelael capitalize on a well-timed stop to take control of the race and victory ahead of #26 G-Drive Racing Aurus 01 of Binder, Yifei Ye and Ferdinand Habsburg. John Falb, Franco Colapinto and Rui Pinto de Andrade in the #25 G-Drive Racing Aurus 01 finished in third.
The #18 Era Motorsport Oreca 07 Gibson of Andreas Laskaratos, Kyle Tilley and Dwight Merriman took LMP2 Am class honors to make it three victories from three races.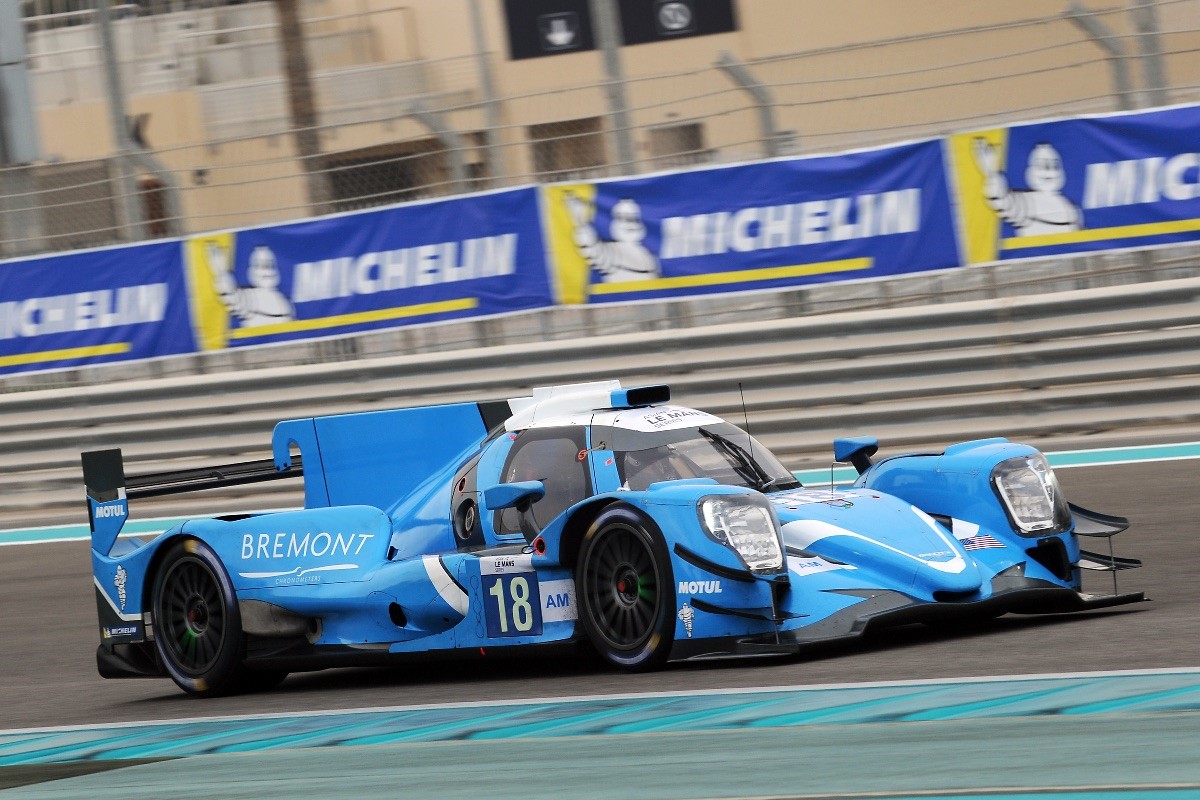 At the front of the LMP3 field, a strong drive from the #15 RLR M Sport Ligier JS P320 Nissan of Maxwell Hanratty, Malthe Jakobsen and Bashar Mardini controlled the class from green lights until an incident with #35 Walkenhorst Motorsport saw them given a Stop and Go penalty and drop to fourth.
Victory went to #9 Nielsen Racing Ligier JS P320 Nissan of Colin Noble and Tony Wells, after a battle with team-mates in the #8 entry of Matt Bell and Rodrigo Sales, to give the team a cherished one/two finish. The #3 United Autosports Ligier JS P320 Nissan of Jim Mcguire, Duncan Tappy and Andrew Bentley salvaged the team's day to finish third.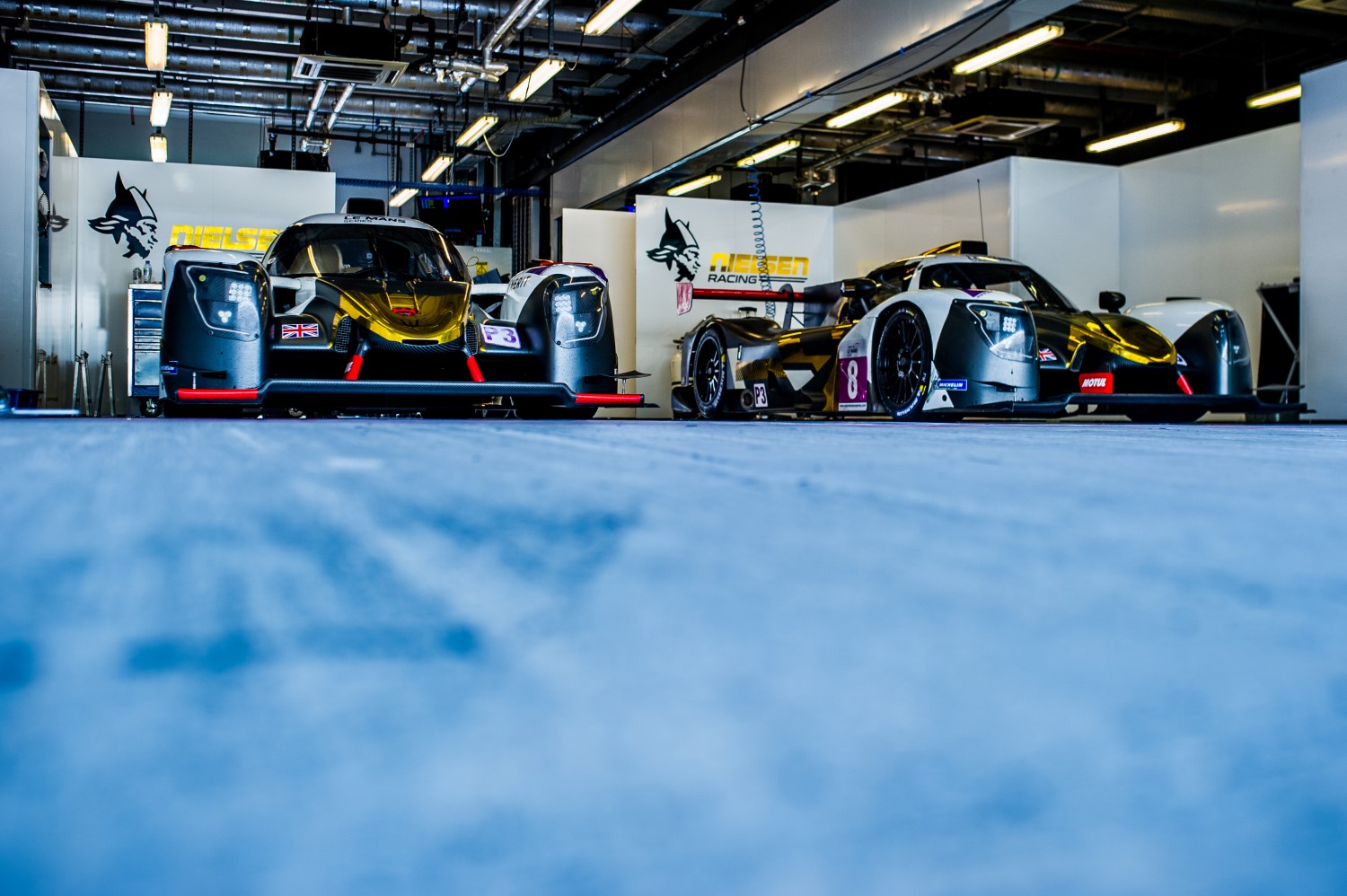 It was a tough day for the other two United Autosport entries after the #2 Ligier JS P320 Nissan of Ian Loggie, Rob Wheldon and Andy Meyrick stalled on the grid and caused the first safety car of the day to allow for collection, before the #23 entry, and previous class leader, stopped on track after an alternator failure, and caused the second safety car of the race.
Aston Martin dominated the GT class early and looked to be in for the win, before contact between #97 TF Sport and #27 Kessel handed the lead to Race 2 winners, #40 GPX Racing Porsche 911 GT3 R of Julien Andlauer, Axcil Jefferies and Alain Ferte. The #99 Precote Herberth Motorsport Porsche 911 GT3 of Ralf Bohn, Alfred Renauer and Robert Renauer finished second, ahead of Johnny Laursen, Allessio Rovera and Nicklas Nielsen in #60 Formula Racing Ferrari 488 GT3 after a late race penalty took the polesitter #1 HubAuto Racing off the podium.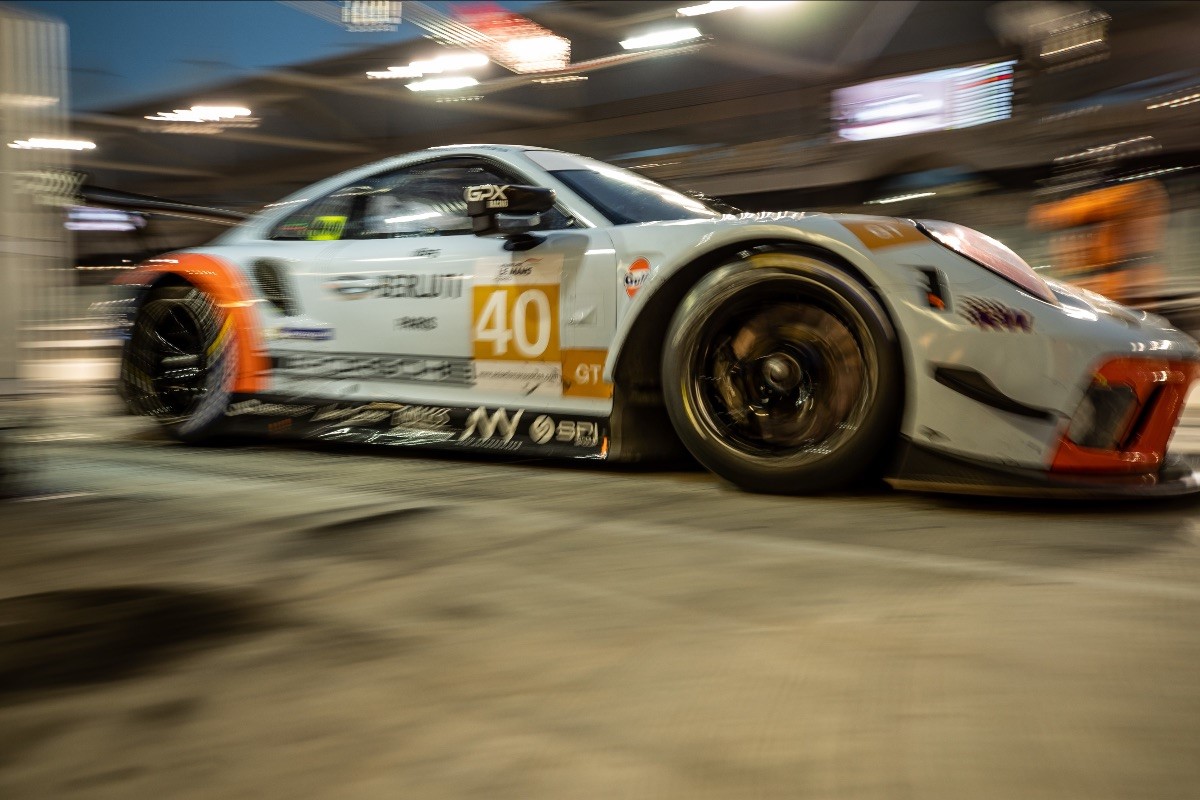 Christian Hook, Manuel Lauck and Patrick Kujala in the #66 Rinaldi Racing Ferrari 488 GT3 were able to take victory in GT Am, despite contact from #57 Kessel Racing by Car Guy Ferrari 488 GT3. The #27 Kessel Racing Ferrari 488 GT3 of Giorgio Roda, Francesco Zollo and Tim Kohmann finished second ahead of #35 Walkenhorst Motorsport BMW M6 GT3 of Henry Walkenhorst, Jorg Breuer and Sami Matti Trogen
Race winners of the 4 Hours of Abu Dhabi – Race 3:
LMP2: #28 JOTA Oreca 07 Gibson – Sean Gelael Tom Blomqvist
LMP2 Am: #18 Era Motorsport Oreca 07 Gibson – Andreas Laskaratos Kyle Tilley Dwight Merriman
LMP3: #9 Nielsen Racing Ligier JS P320 Nissan – Tony Wells Colin Noble
GT: #40 GPX Racing Porsche 911 GT3 R – Julien Andlauer Axcil Jefferies Alain Ferte
GT Am: #66 Rinaldi Racing Ferrari 488 GT3 – Christian Hook Manuel Lauck Patrick Kujala