F1: Can Ferrari get their season back on track?
If there's ever a time for Ferrari to hit form, it's now.
May 21st sees the Emilia Romagna Grand Prix take place at Imola, assuming the race is not postponed due to severe flooding of the entire region.
Assuming the event goes forward, Italian fans will be cheering on the Ferrari team but will they have anything to celebrate?
After making a step forward in 2022, 2023 has turned out to be a step backwards for the Scuderia.
These have not been good times for Ferrari, and Charles Leclerc has been rather vocal since the disappointing results at the Miami Grand Prix, where both drivers complained of lack of consistency with the tires.
Can they turn their season around under new leadership in Frederic Vasseur?
Trending in the wrong Direction
Miami certainly didn't go well for Ferrari with Carlos Sainz Jr fifth and Leclerc seventh.
Caffeine drink company Red Bull keeps eating the pants off the engineering might of Ferrari and after many years of getting their lunch eaten, the political pressure to turn the team around is immense.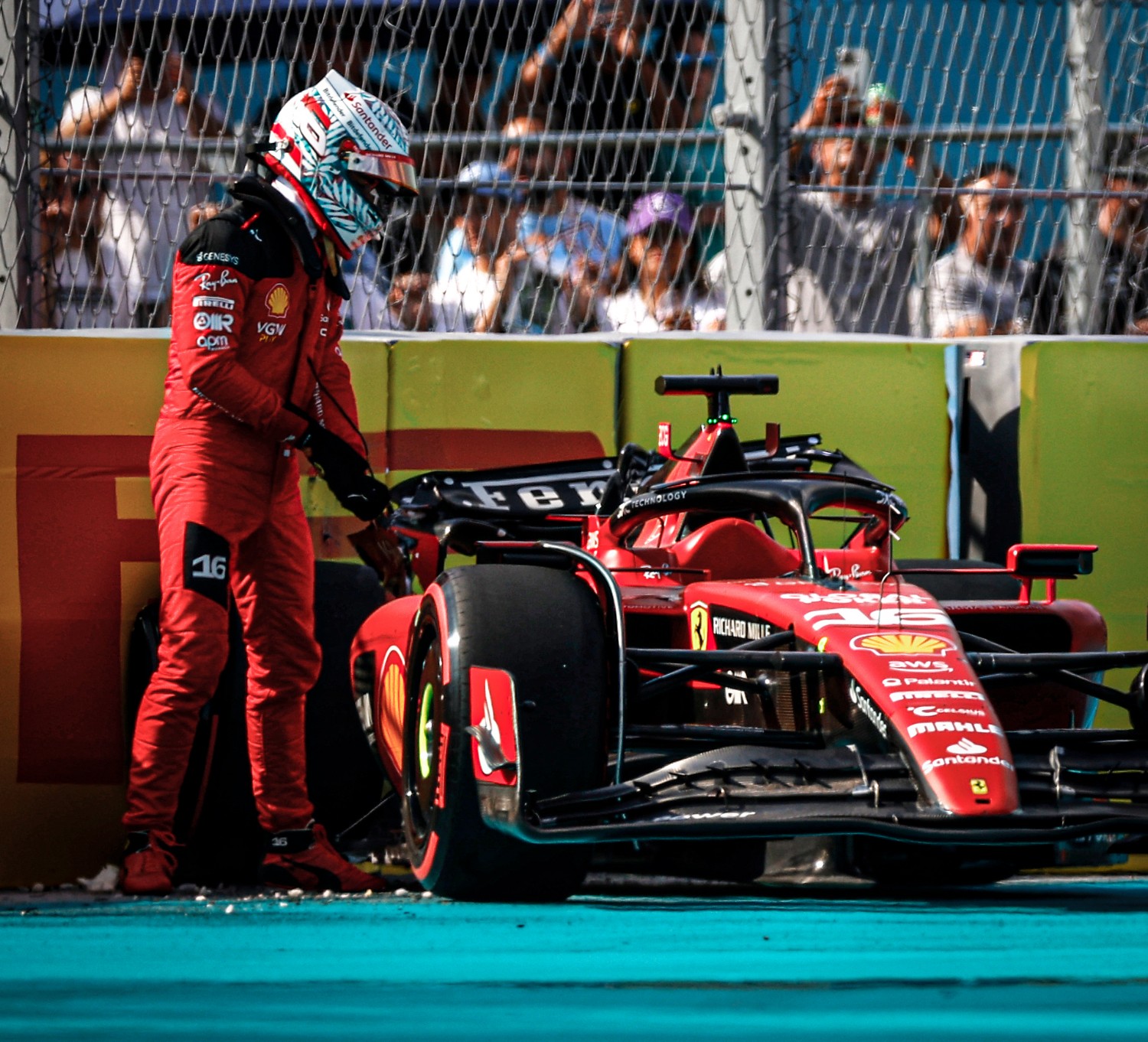 Their chances of success in the 2023 drivers' championship aren't looking good. The combined points of their two drivers is only 78 compared to the 118 that has been earned by leader Max Verstappen.
In the constructors' championship, Ferrari are fourth, a massive 146 points behind Red Bull. However, they are only 24 points adrift of second placed Aston Martin, so the season is not totally lost.
Yet.
There doesn't seem to be a great deal of confidence that Ferrari can start challenging for podium places.
Leclerc was rather despondent after finishing seventh in Miami. He said that the car is "so incredibly difficult to be on the limit."  When one of your drivers says that "we are very, very far away" and he's struggling to explain why that's the case, it's all a bit worrying. After crashing in qualifying and then seeing his car lack pace in the race itself, you can understand his concerns.
Major Gamble for Ferrari
Ferrari tried to poach Adrian Newey from Red Bull, but he had no desire to live in Italy.
Whatever changes Ferrari intends to make to their 2023 car design is a major gamble. Betting on them to do well in the rest of the season will be exciting.
You just don't know what's going to happen next for them. If you do want to bet on F1 then 22bet is an excellent site to register with, also because 22bet proposes the best promo code for Formula 1 events on Wincomparator. If you don't know much about them, Wincomparator has lots of helpful information about them.
The Miami Grand Prix illustrated the problems that Ferrari currently have. They are close to Red Bull in qualifying but in the race, "we are struggling like crazy," said Leclerc.
Balance is a major problem, and the sad fact at present is that there is a lack of confidence in the Ferrari cars.
Leclerc says the cars are also very sensitive to windy conditions.
Ferrari would love to delight their Italian fans this month, if not at Imola then at Monaco where teams have the best chance of beating the dominant Red Bull cars.  Qualifying is everything at Monaco.  If Ferrari can win the pole, it's all to play for.