Are IndyCar & NASCAR really more competitive than F1? (Nope)
–by Mark Cipolloni–
We hear all this ranting and raving from IndyCar and NASCAR diehards that it is some of the most competitive racing in the world, and far more competitive than F1.
But is it really?
Sure, Max Verstappen has been winning everything for 2 years now in F1, and he won the Spanish GP last weekend by 24.090s over Lewis Hamilton. There were zero passes for the lead – Verstappen led from flag-to-flag.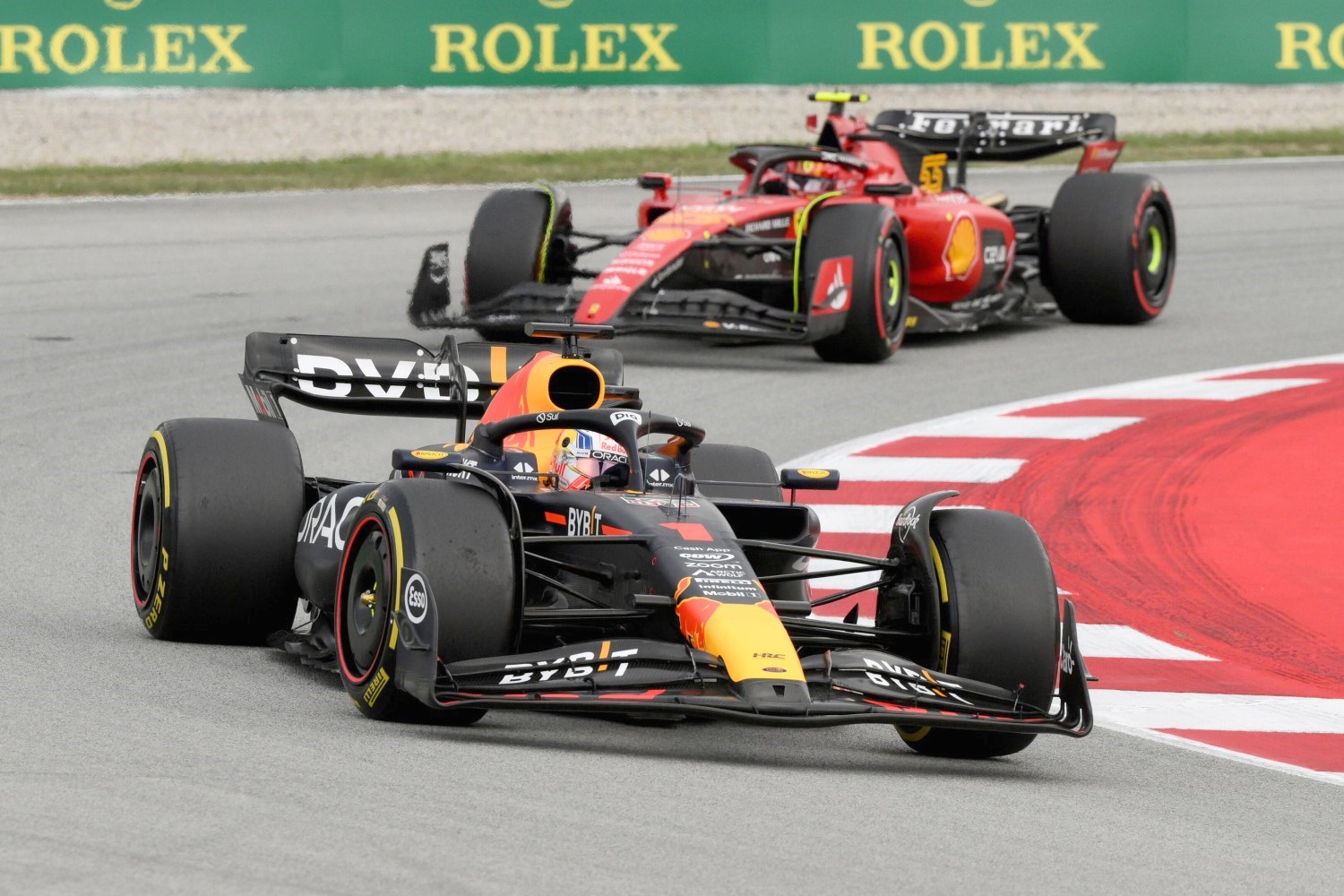 Since F1 is not a 'spec' series like IndyCar and NASCAR. F1 teams must design and build their own cars each and every year, it would be hard for them all to be as close together lap time wise as a spec series.
Alex Palou did win the Detroit GP IndyCar race last weekend by just 1.1843s, which makes it sound close.
Right?
However, let's examine the facts why IndyCar and NASCAR appear to be more competitive than F1 when in fact they may not be.
Facts, not Fantasy
American sanctioning bodies IndyCar and NASCAR have figured out if their races have a lot of caution flags that bring the field back close together, their finishes will be closer, and they can claim "we have close racing."
We have all heard the tales of NASCAR throwing fake cautions late in the race to bunch the field up.
The other issue is that IndyCar and NASCAR drivers think 'rubbing is racing' so they crash a lot and their races have far more caution and red flag periods than F1.
The Spanish GP ran without a single caution, whereas the IndyCar race in Detroit had 7 caution periods for 32 laps, as the IndyCar drivers were bouncing off the walls and each other all race long.
So yes, Palou only won by 1.1843s, much closer than Verstappen's margin of victory in Spain, but the last green flag IndyCar period to finish the race was only 6 laps long, so the result was close.
Palou led 77 of 100 laps. What would have been his margin of victory if the race ran caution free like the Spanish GP?
Can't blame Detroit's Concrete walls. The Miami GP F1 race, run between concrete walls, also ran caution free.
As an example, in 2019 Alexander Rossi led the Road America IndyCar race from start to finish. Rossi dominated the entire 55-lap event, with no one coming close to the No. 27 NAPA Auto Parts Honda. Rossi won with a 28.4391-second margin over second place finisher Will Power.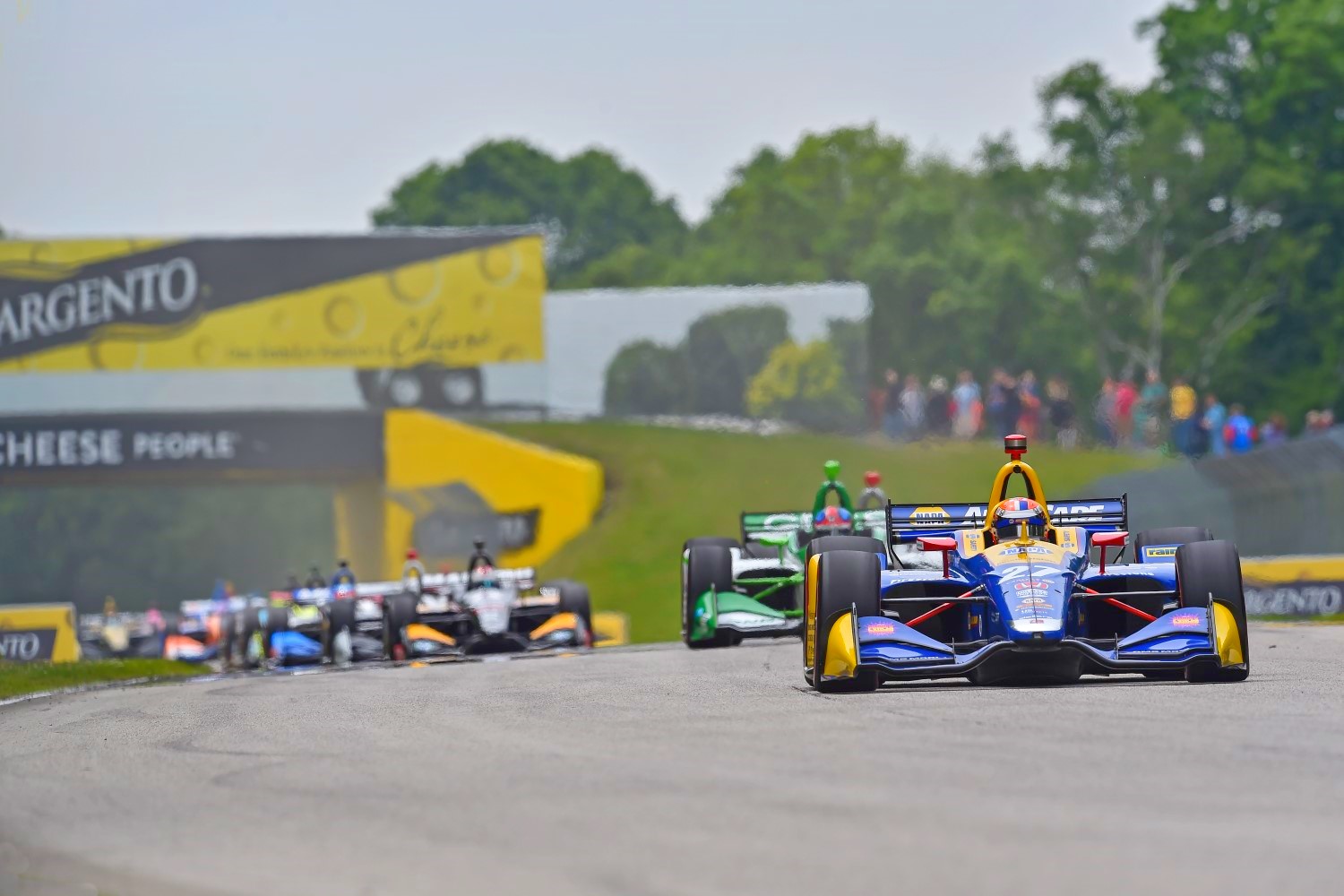 Rossi won Long Beach that year by 23-seconds.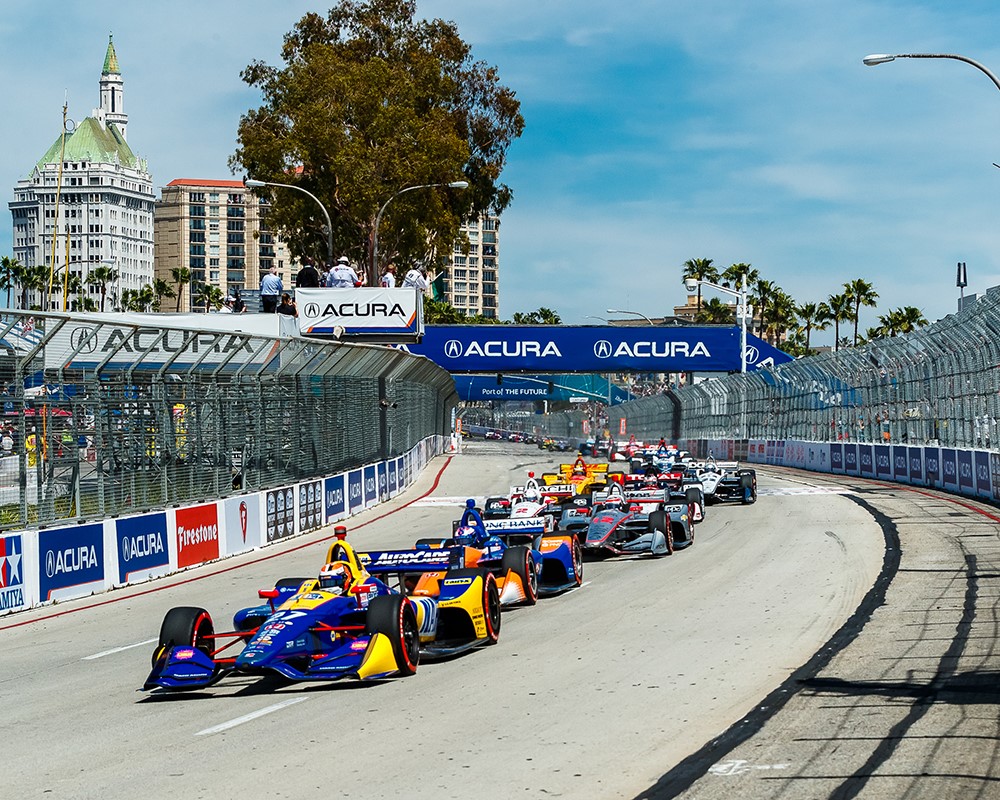 Oh wait, Verstappen's margin of victory in Barcelona last weekend was only 24 seconds.
You get the point – numerous cautions and red flags make the finishes close.
F1 races have far fewer full course cautions than NASCAR and IndyCar races.
Formula 1 uses 'virtual safety cars' whenever possible. This keeps the cars spaced out during periods when track marshals must enter a hot track to retrieve a car or debris. IndyCar throws a full course caution whenever possible to make the racing appear closer than it really is because it bunches the field up.
F1 also does not close the pits during caution periods like IndyCar and NASCAR does, just another way to artificially make things look more exciting.
Conclusion
It is hard to argue that NASCAR and IndyCar don't have closer finishes than F1 races, especially in an era when Max Verstappen is a superior driver and all the teams design a new car each year.
Not only do they design new cars each year, they bring updates to their cars almost every race.
NASCAR and IndyCar do have closer finishes……because they are essentially 'spec' racing series, and they have more caution and red flags than F1 races tend to have.
But let's not confuse fantasy with facts. The Spanish GP featured 107 on-track passes, just not for the lead. To an educated F1 fan, the Spanish GP was still exciting.
Don't blame F1 for being boring because their drivers are so good they don't crash as often.
While NASCAR and IndyCar provide 'closer' racing, F1 is still more popular by orders of magnitude.
Why?
Could it be that racing made artificially close by numerous cautions is not what people really want?
Race fans don't want random cautions, stages, overtimes, spec racing. They want true competition. And while F1 is rarely close, it is a genuine competition of teams, engineers, drivers, manufacturers, etc.
Enjoy each sport for what it is.