2017 Motorsports Year In Review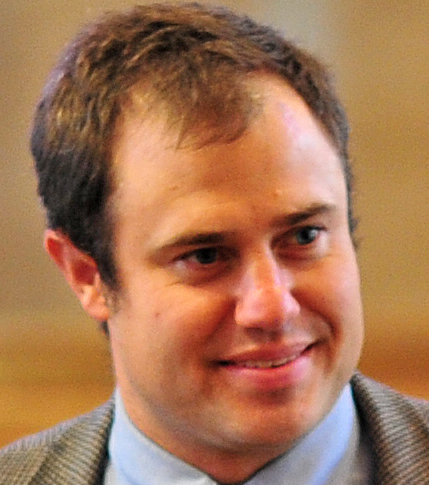 Brian Carroccio
I'm happy to say that what follows is my fifth Racing Year in Review for AutoRacing1. In previous installments, I've attempted to come up with a theme for that year's racing season. For 2016, I noted that it was a year of lessons. You may remember the Verizon IndyCar Series learned about the costly experiment of aero kits, and the folly of allowing engineering people to make decisions marketing people should make. Formula One took it on the chin in the court of public opinion after installing a hokey qualifying format. The clear lesson was that short-sighted quick fixes were not the solution to jazz up an on-track product that has been harshly criticized in recent years.
The 2017 racing season offered plenty of lessons as well. With a smashing return to Gateway Motorsports Park, the Verizon IndyCar Series learned that its oval track races can be successful with proper promotion and favorable dates. And in NASCAR, the powers-to-be should have learned that continuing to tweak the incredibly flawed Chase err….Playoffs format only continues to turn away traditional fans and does little to attract new ones. Sadly, I don't think this lesson is sinking in quite the way it should.
Lessons noted, 2017 was ultimately, for me, was a year of conundrums. This wasn't just in the world of racing, mind you. The National Football League dealt with the whole conundrum of players kneeling for the national anthem (quite poorly I might add). As mentioned above, NASCAR continued to wrestle with the conundrum of how to attract new, younger fans while at the same time not alienating its traditional fan base. Like the NFL, NASCAR seems to be attempting a middle ground of sorts to the pleasure of no one.
Elsewhere in the world of racing, manufacturers such as Porsche (WEC) and Mercedes (DTM) traded their involvement in traditional racing series for greater involvement in new technologies, which in the world of racing leads them to Formula E.
[adinserter name="GOOGLE AD"]And yes, the world's first all-electric racing series boasts an impressive a list of manufacturer involvement. But the question remains: can quiet racing with relatively few star drivers capture the imagination of the public?
Racing series, of course, want the money, support and validation the OEMs bring. But can racing series attract the manufacturers' hefty R&D budgets, while at the same time creating an engaging product that will compel fans to buy tickets, merchandise and turn on their television sets?
In fairness, there are no clear solutions, and the manner in which the consumer takes in entertainment products is changing rapidly. Nonetheless with TV ratings for the Indianapolis 500 at their lowest in 31 years and NASCAR's finale at Homestead down 23% over 2016, anyone who dismisses such questions is not dealing in reality. With that said, let us take a look back and some of the good, bad, and ugly of 2017.
Driver of the Year
There was no competition this year for our pick of DOY, Truex Jr. and his small Furniture Row team based in Denver slayed the super teams based in the Charlotte area
For me this one is easy. Having won 8 races, led 2,253 laps, and earned 54 playoff points – all NASCAR Monster Energy Cup series highs – the only thing that kept other drivers close to Martin Truex Jr was NASCAR's silly Playoffs format. Of course, Truex and the Furniture Row Racing squad responded in the NASCAR finale as they had all year, winning the race, and earning their first series title.
Keep in mind, when Truex arrived at Furniture Row Racing in 2014, he was a two-time NASCAR race winner who had never finished a season in the top-10 in the standings. He was also coming off of the Michael Waltrip Racing race manipulation scandal at Richmond in 2013. As for the team, FRR had scored a mere one victory since entering NASCAR competition in 2005. Fast forward to 2017, and the Truex/FRR tandem is unquestionably the gold standard in NASCAR.
Honorable Mention…Perhaps because of his dominance and that of Mercedes AMG Petronas, Lewis Hamilton's accomplishments are often taken for granted. However, in 2017 he recorded his fourth world title, and passed Michael Schumacher on the all-time Formula One poles list. Very impressive!
Best Newcomer:
Erik Jones made his fair share of mistakes in 2017. However, the 20-year-old Michigan natives looked perfectly at home running regularly at the front of the field. You have to imagine he'll take another step forward this coming year at JGR. And hopefully Jones, Kyle Larson, Chase Elliott, Ryan Blaney, William Byron and others can form a nucleus of talented young drivers for NASCAR to hang their hat on in the coming years.
Honorable Mention…In his first full Formula One season, Esteban Ocon clearly got the attention of his very-experienced and well-regarded teammate Sergio Perez.
Race of the Year:
Takuma Sato won the best race of the year – the Indy 500
I've mentioned numerous times that the Indianapolis 500 was in a not so great place from 2007-2010 before The Greatest Spectacle in racing was revitalized with the epic race and finish in 2011. Then in 2012 came the DW12, and the Indianapolis 500 has not failed since.
In 2016, the lovable and always fast Takuma Sato validated a career marked by countless mishaps after holding off a late by Helio Castroneves to etch his likeness on the Borg-Warner Trophy.
Moonlight Performance of the Year
Following a WHAT THE F*** just happened announcement in early April that he would be running the Indianapolis 500, three-time Formula One World Champion Fernando Alonso turned in an impressive drive in the 101st Running of the Indianapolis 500. He qualified an impressive fifth before running in the top-5 much of the day including leading 20 laps. Unfortunately, while running 7th on lap 179, Alonso's Honda engine expired. He would finish 24th.
Still, by any measure, Alonso's moonlighting performance at Indy was a win for all involved. The Indianapolis 500 had a true international star for the first time since the days of Nigel Mansell and Emerson Fittipaldi, while Alonso's performance and willingness to embrace a new challenge won him a new legion of fans stateside.
Honorable Mention: Each of the past three seasons, Sam Hornish Jr. has won NASCAR Xfinity Series races despite not running in the series full-time. In 2016 at Iowa, the 2006 Indianapolis 500 winner won a one-off performance replacing Matt Tift for Joe Gibbs Racing, and this year he won from pole at Mid-Ohio driving for Team Penske.
Although Hornish's move to NASCAR has been something of a disappointment, he has very quietly carved himself a reputation for being able to jump in any car on a moment's notice and get up to speed right away.
What Could Have Been Award
When he opened the season with a win at St. Pete, followed by a second at Long Beach, Sebastien Bourdais and Dale Coyne Racing were atop the IndyCar world. Fast forward to qualifying at the Indianapolis 500 in May, Bourdais was on pace for the fast qualifying run of the day before a violent turn 1 crash resulted in a broken pelvis.
I don't think Bourdais would have won the championship or even contended for the title. But it's fair to say he would have contended for the pole at Indy. And given the fact his rookie teammate finished third with a wounded car, it's more than fair to assume the Frenchman would have contended for a 500 win.
Swallow The Whistle Award
This one goes to IMSA for their non-call after Ricky Taylor moved Filipe Albuquerque with seven minutes remaining in the Rolex 24 Hours of Daytona. And the fact Jeff Gordon was part of Team Taylor wasn't lost on the conspiracy theorists.
Hair on Your Chest Award
Give this to Josef Newgarden. After a cataclysmic error exiting at pit lane at Watkins Glen, young Newgarden went to Sonoma with Scott Dixon, Team Ganassi and Team Penske demons of championships lost squarely on his shoulders. The Hendersonville, TN native didn't put a wheel wrong, earning his first IndyCar Series title.
No S*** Sherlock Award
Gene Haas out of his league in F1
Look, I'm about $999,999,000 or so short of being a billionaire. Still, did billionaire Gene Haas really come to the realization in 2017 that Formula One is too expensive, and there is no hope for middle of the road teams to move up the? Apparently.
Worst PR
This one goes to Team Penske for their botched handling of Helio Castroneves leaving IndyCar full-time for sports cars. Instead of getting in front of the story, making a proper announcement and allowing Castroneves the proper sendoff he deserved, Team Penske went into a shell, and played it coy. In fact, following the Brazilian's win at Iowa, the team mandated the media ask no questions about sports cars. Well, sorry guys, that, not Castroneves' win, was THE STORY, because you guys MADE IT THE STORY with your botched handling of the matter.
The end result was that instead of saying goodbye to fans during the last half of the year, Castroneves had to play the non-answer game. His move to sports cars in early October two weeks after the IndyCar season ended.
An Unfortunate Departure
It was refreshing to see Watkins Glen return to the IndyCar calendar following last year's cancelled Boston Grand Prix. Sadly, IndyCar and the Glen were to be short-lived…again.
Goodbyes
NASCAR has lost its biggest draw – Dale Jr.
Dale Earnhardt Jr was thrust into the spotlight following the death of his father in 2001, and won himself a legion of supporters when he told NASCAR fans later that week to stop blaming driver Sterling Marlin, who had collided with the elder Earnhardt in the accident that sent him to his death. Dale Jr. would pick up many of the fans his father left behind, winning fifteen consecutive Most Popular Driver Awards from 2003-2017.
No, the namesake of one the NASCAR legend was never the driver his father was. But his Everyman persona connected with the public in a way even his charismatic father did not. And for a sport with rapidly declining interest, Junior's loss combined with that of Jeff Gordon, Tony Stewart and others in recent seasons, will be difficult to replace.
The Verizon IndyCar Series will say goodbye to Verizon following the 2018 season. And Danica Patrick will close out her career in 2018 with drives in the Daytona and Indianapolis 500s. Furthermore, powerhouse IndyCar teams Ganassi and Penske will both downsize in 2018, with Ganassi moving from four to two cars, and Penske from four to three.
Also, who can forget Carl Edwards' shock retirement announcement at the outset of the year? And while there has been rampant speculation, has anyone got the real story of why Edwards bowed out at the relatively young age 37?
However, the most important goodbye of 2017 is reserved for one Bernard Charles Ecclestone.
The new American owners sent Bernie packing
Yes, the writing had been on the wall for years. Ecclestone's public comments – however insightful they may have been – had become more and more inflammatory in recent years, which according to many (not me) indicated a man who had become grossly out of touch. Furthermore, complicated buyouts, share transfers, his declining control of the sport he lorded over for more than four decades, and his very advanced age meant the question was when, not if, Ecclestone would step aside.
Well, that time came this past January.
And while his departure turned out to be more of a whimper than a bang, it would be remiss of us to not acknowledge that, the prickly, sometimes controversial Ecclestone is – unquestionably – the most impactful figure in motorsports over the last half-century. Modern Formula One as we know it, would be inconceivable without Ecclestone's vision and business acumen.
Thank You
There were a few people who were particularly helpful, encouraging or willing to extend a few extra minutes of their time this past year. In no particular order I'd like to thank:
Billy Kamphausen, Kevin and Kara Gladstone, Mary Mendez, Chip Ganassi, Chad Frankenfeld, Spencer Pigot, Alexander Rossi, Terry Brown, Pat Caporali, Mike Hull, Art Wilmes, Jesse Cordray, Oliver Askew
AutoRacing1 would not be possible without the tireless efforts of President Mark Cipolloni. Second, we at AR1 of course would not be able to write and cover motor races without the help of you our loyal readers. We thank you for your continued patronage and look forward to another great year in 2018.
Brian Carroccio is a senior columnist for AutoRacing1. He can be contacted at BrianC@AutoRacing1.com.