Richard Petty Motorsports to team with Childress in 2018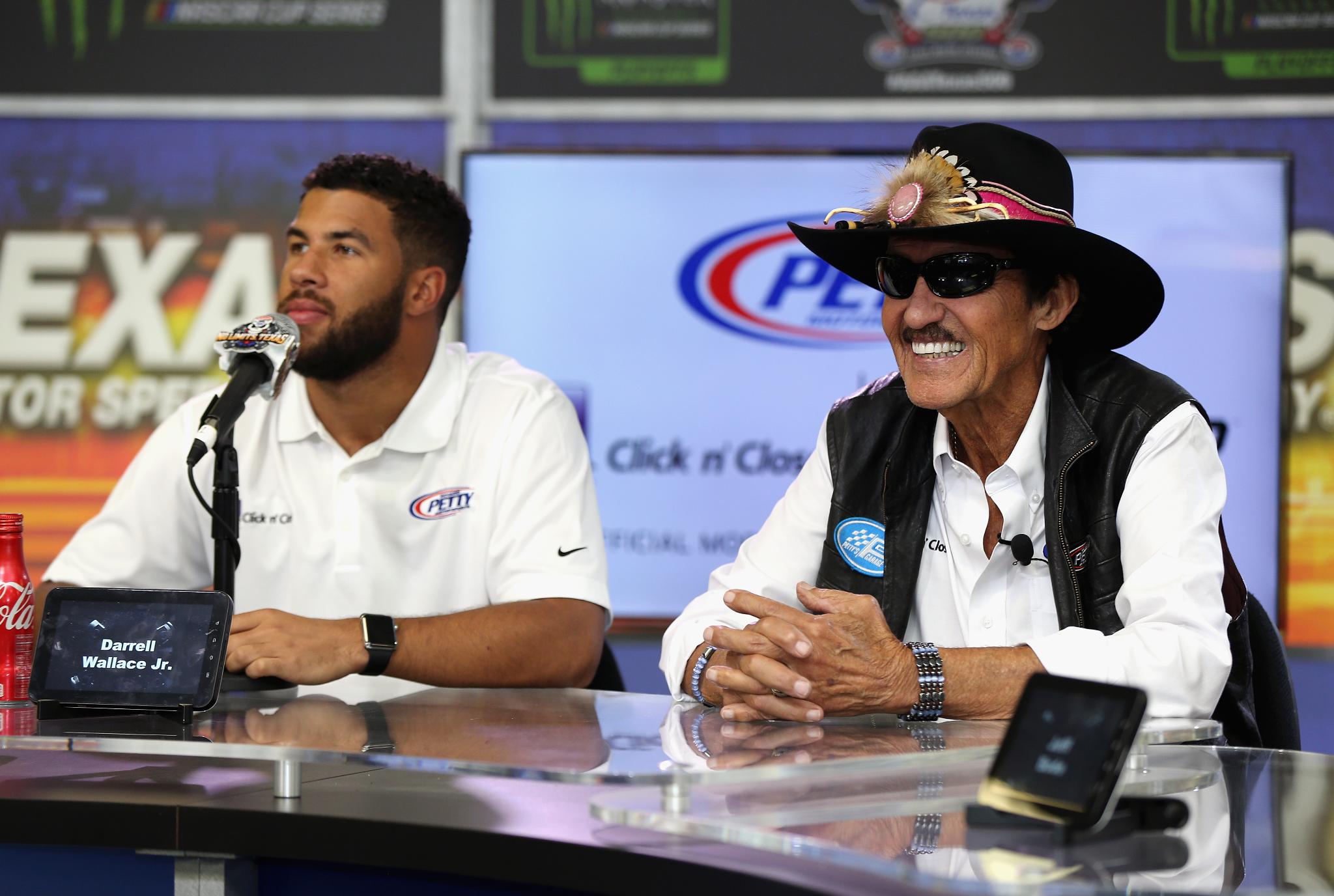 Team owner Richard Petty (right) and rookie driver Darrell "Bubba" Wallace, Jr. Will join forces with Richard Childress Racing for the 2018 season
Matt Sullivan/Getty Images
Note: This story has been updated to include quotes from Richard Petty and Richard Childress

Two of NASCAR's most iconic racing organizations will join forces in 2018 as Richard Petty Motorsports and Richard Childress Racing plan to enter into a technical alliance and will merge their two race teams under one roof.
Seven-time Monster Energy NASCAR Cup Series champion and team co-owner Richard Petty confirmed the deal on earlier this week at the Performance Racing Industry trade show in Indianapolis, Ind., capping weeks of speculation that the team would be leaving Ford after nine years.
As part of the new partnership, RPM will switch from Ford to Chevrolet and will move their racing operation to Childress' complex in Welcome, N.C. The team expects to make the move to Childress' shop sometime in January.
The move will bring together two of the most successful teams in NASCAR history together along with two of the move recognizable car numbers in Petty's classic no. 43 – driven by rookie driver Darrell Wallace, Jr. – and Childress' historic no. 3, currently driven by Childress' oldest grandson, Austin Dillon.
"This is our next chapter of Petty racing," Petty said in a statement. "We need to provide Bubba, Drew (Blickensderfer) and the rest of the team with the tools necessary to be successful on the track, and I feel strongly this is the best move for RPM, our partners and everyone involved with our team. Chevrolet has been a consistent winner in the Monster Energy NASCAR Cup Series for a long time and we're proud to be a part of the GM family again. We feel we can immediately win with Chevrolet and our new alliance with RCR."
Chevrolet – and General Motors – have played a large role in the history of the Petty organization, including a two-year stint with Chevrolet from 1979 to 1980, tallying six victories. Petty Enterprises also campaigned in Pontiac's for much of the 80's and early 90's.
The move makes sense for both teams, as RPM has planned to vacate their shop in Mooresville, N.C. when their lease was up at the end of the season, and RCR currently has space available with their no. 27 team currently sitting idle.
"We've had a tremendous amount of success through our team partnerships over the past several seasons," said RCR team owner Richard Childress. "To bring a storied organization like Richard Petty Motorsports onboard as an alliance partner is a win for each of our organizations."
In their history, the two teams have combined for 13 Cup Series titles – seven by Petty himself, and six for Childress with driver Dale Earnhardt, Sr. – and 380 Cup Series victories, however both teams have struggled to return to their former glory.
Since 2013, RCR has managed just two Cup Series victories, while RPM has only tallied five since 2009 when the original Petty Enterprises merged with Ray Evernham's operation to form the current Richard Petty Motorsports.
Speaking to ESPN.com, RPM majority owner Andrew Murstein said the team "needed a change."
"Chevrolet and RCR clearly saw the immense value of the Petty brand, which I believe is simply the best in the sport," said Murstein. "We hope to combine our best with their best and take it to another level in 2018.
"No one has won more championships the last 10 years than Chevrolet, and no one has won more races and more championships in the history of NASCAR than Richard Petty himself. It's a perfect match."
RCR also currently shares a technical alliance with Germain Racing, which field a single car team for driver Ty Dillon, the grandson of RCR team owner Richard Childress. It's unclear what impact – if any – the new alliance with RPM will have on the current deal with Germain Racing.