NASCAR Playoff Field Cut Down To Eight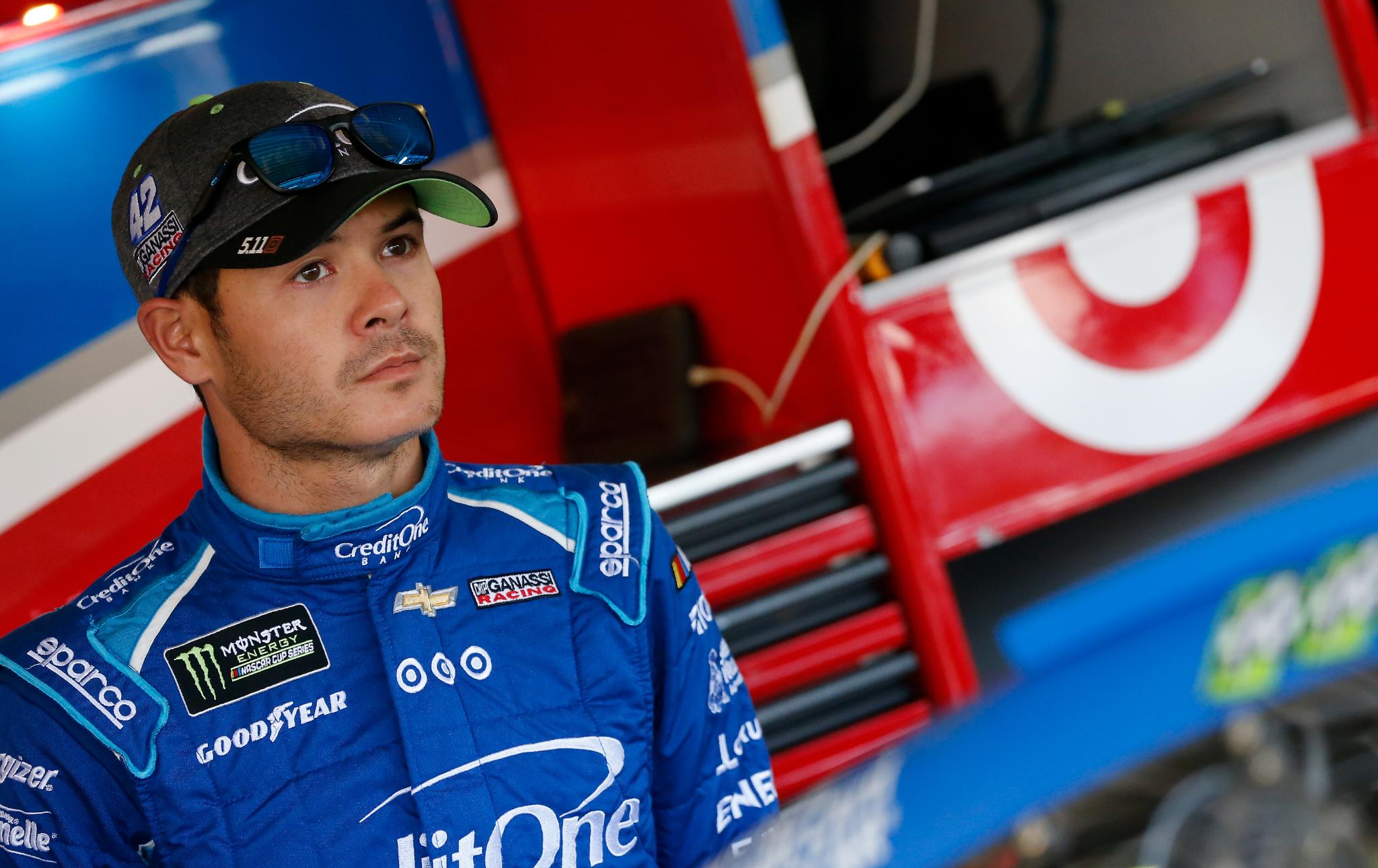 Despite four victories this season, Larson is now on the outside looking in
Andrew Coppley/HHP and General Motors
The look on Kyle Larson's face said it all.
Standing in the Cup Series garage at Kansas Speedway next to his idle no. 42 Chevrolet, Larson came to grips with the fact that after all he had accomplished this season – his bid for his first-career Cup Series title was coming to an end. Right there. Right now.
When the checkered flag waved for Martin Truex, Jr. in Sunday's Hollywood Casino 400, the playoff field was trimmed from 12 drivers down to eight, and Larson – who came into the playoffs seeded second behind Truex – was one of the four drivers on the outside looking in.
"It's painful," said Larson. "It's disappointing, but we've had a good year. Things happen. You look at the past playoffs and the No. 78 (Martin Truex, Jr.) had an engine issue last year and he was the best car all year; and then us, this year. So, it's disappointing."
The engine in Larson's Chevrolet came up lame on lap 65 after dropping a cylinder, then gave up the ghost for good on lap 77 – ending Larson's day early for just the fourth time this season.
It was the first time in 139 races that Larson had lost an engine, and it couldn't have come at a worse time.
Larson was already behind the eight ball coming into Sunday's race following a 12th-place finish last weekend at Talladega that dropped him to third in points – just 22 points from the cut off.
Larson spent the race of the race keeping his fingers crossed, hoping for some bad luck to befall some of the other playoff contenders. Despite a 14-car crash that also eliminated Jamie McMurray and Matt Kenseth, it was not to be for Larson.
"It sucks to have the engine failure, but it is what it is," said Larson. "I guess I'm not stunned because freak things happen in every sport. I mean you look at every year in the past and a lot of times, most every time at least in the new Playoff format era not always does the best team win. Not saying we are the best team, but we have been one of the contenders all season long. So, I'm not stunned, because it is a long 10 race Playoff season, so anything can happen, but we have had a solid Playoffs. We have been consistent and just now got bit."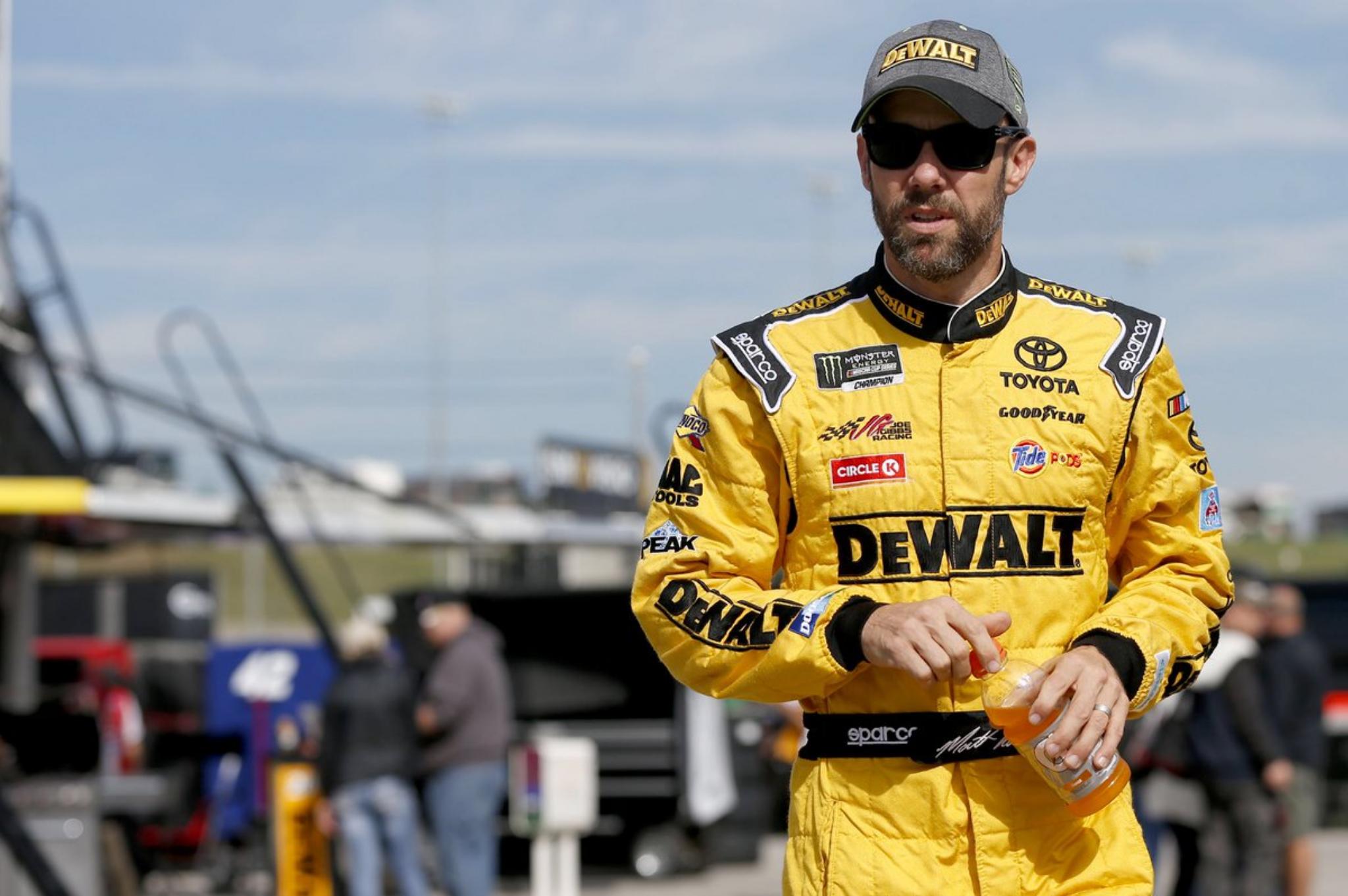 Matt Kenseth
Toyota
Kenseth saw what could be his last chance at a second Cup Series title come to a rather ignominious end after getting caught up in the "Big One" on lap 199.
Although the damage to his no. 20 Joe Gibbs Racing Toyota Camry wasn't terminal, NASCAR parked Kenseth after his team send seven men over the wall to work on repairs to his car – a violation of NASCAR's new damaged vehicle policy.
Having lost his ride for next season, this season could very well be Kenseth's last, and this year's playoffs might have been Kenseth's last shot at another title.
After his day came to an end, a visibly frustrated Kenseth vented his frustration.
"I don't know what any of the rules are," Kenseth said. "You know, they change so often I honestly can't keep up with it. I just don't get it to be honest with you. I really don't have a lot good to say right now.
[adinserter name="GOOGLE AD"] "Honestly, I've never heard of disqualifying somebody from a race if you got one too many guys over the wall or whatever happened there. I don't really know. I really don't have a lot of good things to say at the moment, so I'll probably try not to say much. Pretty disappointing way to end. Can't even go back on the race track because of the error we made. It's just – couldn't be any more disappointed."
Ricky Stenhouse, Jr. was also among the four drivers eliminated from the playoffs – ending a Cinderella story that included two restrictor-plate victories that earned him an eighth-place seed going into the playoffs.
Unfortunately, Stenhouse and his team were never able to put it together in the playoffs. After barely surviving the opening round, Stenhouse put all his chips on a win at Talladega, but ended up getting caught in a wreck.
Sunday's race was do-or-die for Stenhouse, but after going a lap down early in the race, Stenhouse smacked the wall after cutting down a tire on lap 176 and despite a valiant effort by his crew, ended the day in 29th and out of the playoffs.
Despite starting the day on the bubble, Kyle Busch rallied to finish tenth, and with the four drivers chasing him for the eighth and final spot already out of the race, Busch punched his ticket to the next round. By virtue of his playoff points tally, Busch jumped the bottom to the second seed to start the round in his bid from his second title.
"Fortunately, our situation today was that we had to race guys that ended up crashing out, hate it for them," said Busch. "I would have liked to race it heads up and that might have been a different situation, but all in all we'll take what was given to us today and we'll live to see another day and fight again next week going to Martinsville."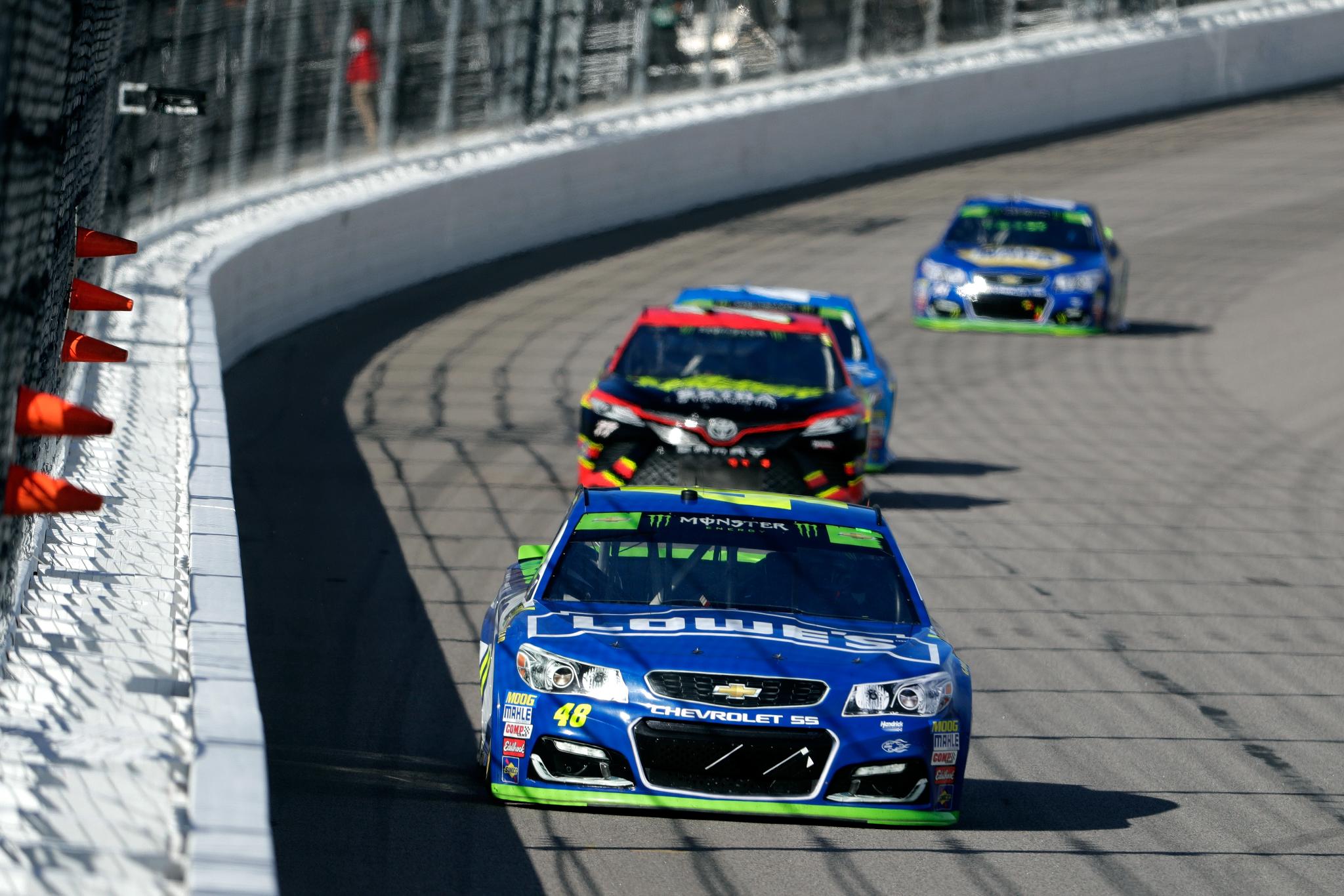 Jimmie Johnson advanced to the next round despite two spins on Sunday
Jamie Squire/Getty Images
Jimmie Johnson also managed to advance in spite of spinning out not once, but twice within five laps. He finished the day in 11th behind Busch, and will start the Round of Eight seeded fifth.
Playoff Standings:
1.Martin Truex Jr. 4069
2.Kyle Busch 4042
3.Brad Keselowski 4026
4.Kevin Harvick 4017
5.Jimmie Johnson 4017
6.Denny Hamlin 4014
7.Ryan Blaney 4009
8.Chase Elliott 4006
[adinserter name="GOOGLE AD"]