Kevin Harvick Wins Second Darlington Pole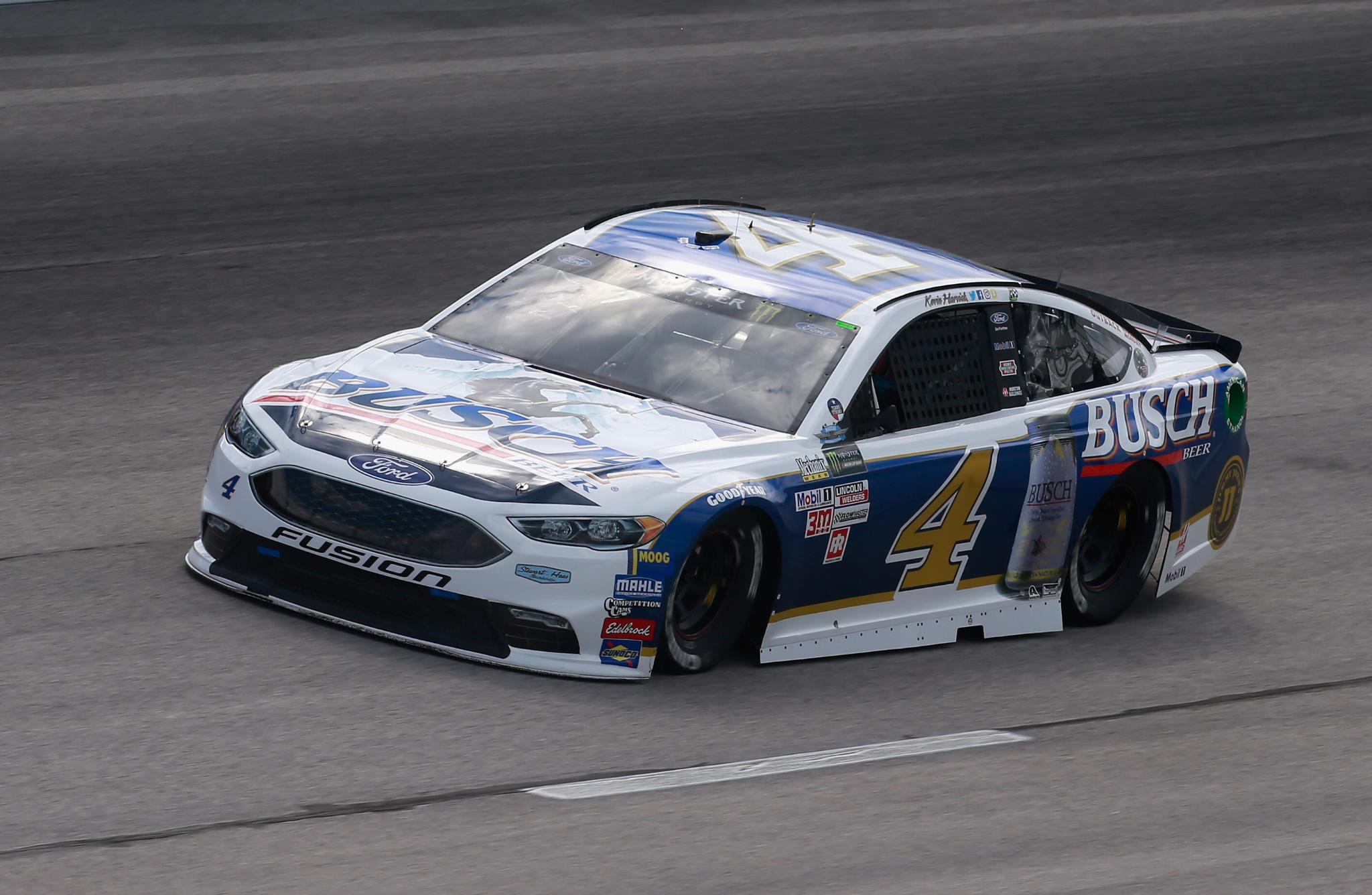 Kevin Harvick won his second-straight Darlington pole
Matt Sullivan/Getty Images
Kevin Harvick scored his second Darlington pole in Saturday's qualifying for Sunday's Bojangles Southern 500 at Darlington Raceway.
Driving throwback paint scheme on his no. 4 Busch Beer Chevrolet honoring five-time Southern 500 winner Cale Yarborough, Harvick swept all three rounds of qualifying to secure his fourth pole of the season and 21st of his career.
Martin Truex, Jr. took second, followed by Kyle Busch, Kyle Larson and Jamie McMurray.
Harvick lapped the field with a speed of 177.730 mph to knock his Stewart-Haas Racing teammate Kurt Busch from the top spot, then sweated it out as Brad Keselowski, Kyle Busch and then Truex tried and failed to unseat Harvick from the top spot.
It was the third-career front-row start in the Southern 500 for Harvick, who finished runner-up to Truex Jr. in last year's race.
"It feels pretty good. We're on the pole," said Harvick. "It's been a good start to the weekend for us and the car is driving good and we we're able to put three laps together. Everything is going well."
Harvick paced the opening round of qualifying, running 178.187 mph to lead Matt Kenseth, Kurt Busch, McMurray and Truex, Jr. to advance to the second round.
Round two was more of the same, with Harvick going right back on top after a single lap, clocking in with a 177.511 mph run to lead Erik Jones, McMurray, Larson and Kyle Busch.
The opening rounds set the stage for Harvick's final run for the pole as the sixth driver to take to the track, going straight to the top of the scoring pylon for the final time the second straight year and taking the coveted first pit stall for Sunday night's race.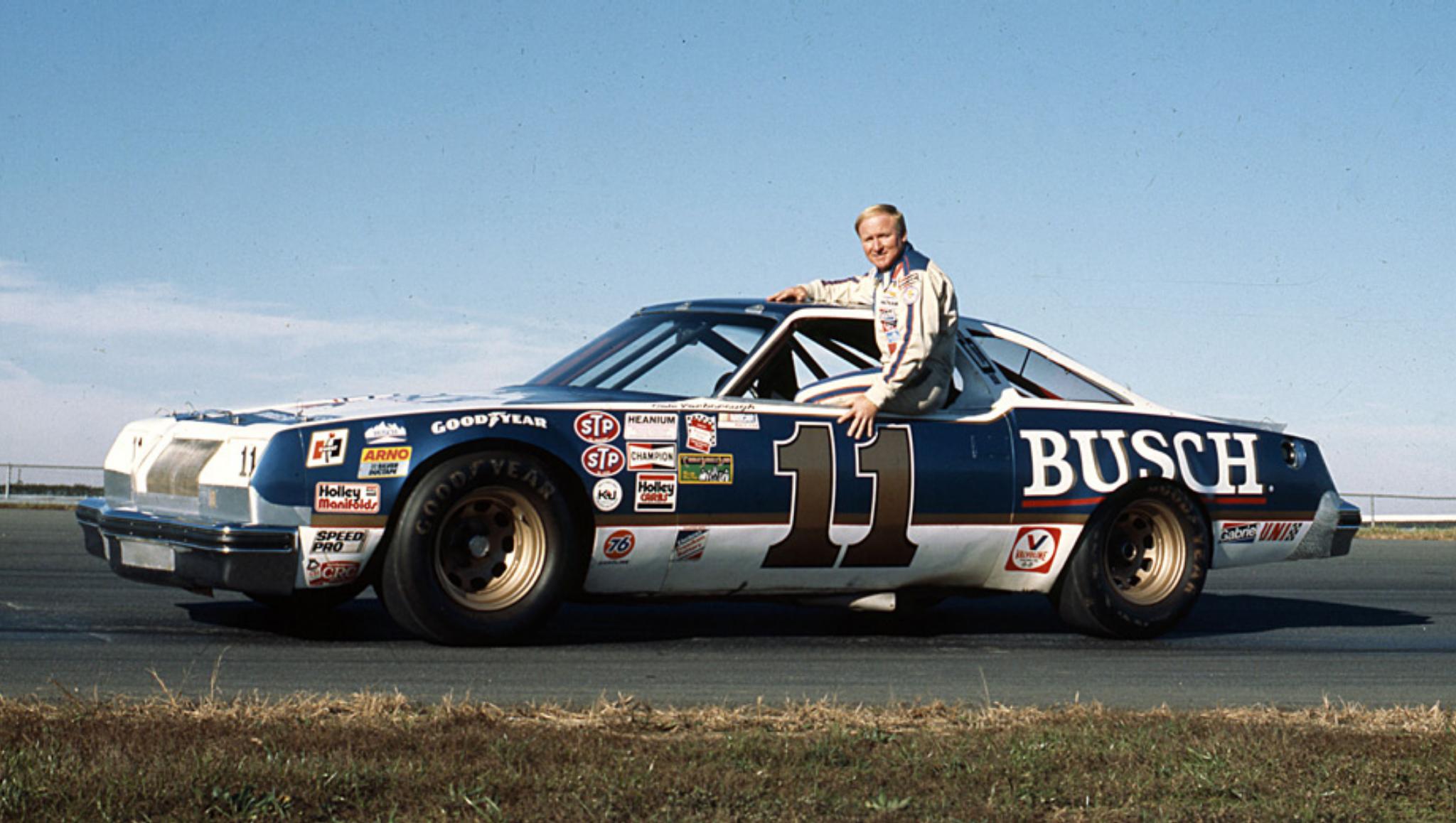 Harvick's throwback car honors Cale Yarborough's 1979 Daytona 500-winner paint scheme
"Track position is never a disadvantage….the biggest advantage here is the first pit stall because the timing line is so close to the pit exit there with the first stall. So that's really the biggest advantage," said Harvick. "I think if your car is handling good, you can make your way through traffic, but having that first pit stall if you car is not handling good, it allows you to make up two or three spots if you have a decent pit stop and hopefully keep that track position all night. That's really the biggest advantage."
Defending race winner Martin Truex, Jr. collected his career-best Darlington start, looking to rebound from last week's disappointing 21st-place finish at Bristol that snapped his three-race top-five-finish streak.
"That was definitely a good, successful qualifying session for us," said Truex, Jr. "It – we thought we were off a little bit the first round then just kept working on the car and kind of adjusted the driving style a little throughout all three rounds and we ended up second. So seems like we've been second a lot this year and it's been a good number for us and hopefully it'll be a good one tomorrow night."
Keselowski, Kurt Busch, Joey Logano, Denny Hamlin and Jones rounded out the top ten qualifiers.
QUALIFYING RESULTS
| | | | | | | | |
| --- | --- | --- | --- | --- | --- | --- | --- |
| Pos. | # | Driver | Make | Sponsor | Lap | Behind | Speed |
| 1 | 4 | Kevin Harvick | Ford | Busch Beer | 27.669 | LEADER | 177.730 |
| 2 | 78 | Martin Truex Jr. | Toyota | Bass Pro Shops | 27.771 | -0.102 | 177.077 |
| 3 | 18 | Kyle Busch | Toyota | M&M's Caramel | 27.833 | -0.164 | 176.682 |
| 4 | 42 | Kyle Larson | Chevy | Credit One Bank | 27.851 | -0.182 | 176.568 |
| 5 | 1 | Jamie McMurray | Chevy | McDonald's | 27.874 | -0.205 | 176.422 |
| 6 | 2 | Brad Keselowski | Ford | Miller Genuine Draft | 27.924 | -0.255 | 176.107 |
| 7 | 41 | Kurt Busch | Ford | Monster Energy | 27.935 | -0.266 | 176.037 |
| 8 | 22 | Joey Logano | Ford | Shell Pennzoil | 27.940 | -0.271 | 176.006 |
| 9 | 11 | Denny Hamlin | Toyota | Sport Clips | 27.954 | -0.285 | 175.918 |
| 10 | 77 | Erik Jones | Toyota | 5-hour ENERGY | 28.036 | -0.367 | 175.403 |
| 11 | 20 | Matt Kenseth | Toyota | Circle K | 28.041 | -0.372 | 175.372 |
| 12 | 21 | Ryan Blaney | Ford | Motorcraft | 28.097 | -0.428 | 175.022 |
| 13 | 3 | Austin Dillon | Chevy | American Ethanol | 27.968 | -0.299 | 175.830 |
| 14 | 17 | Ricky Stenhouse Jr. | Ford | Fifth Third Bank | 28.038 | -0.369 | 175.391 |
| 15 | 43 | Aric Almirola | Ford | STP | 28.048 | -0.379 | 175.328 |
| 16 | 14 | Clint Bowyer | Ford | Carolina Ford Dealers | 28.054 | -0.385 | 175.291 |
| 17 | 31 | Ryan Newman | Chevy | Caterpillar | 28.091 | -0.422 | 175.060 |
| 18 | 48 | Jimmie Johnson | Chevy | Lowe's | 28.097 | -0.428 | 175.022 |
| 19 | 19 | Daniel Suarez | Toyota | ARRIS | 28.109 | -0.440 | 174.948 |
| 20 | 24 | Chase Elliott | Chevy | NAPA Auto Parts | 28.115 | -0.446 | 174.910 |
| 21 | 27 | Paul Menard | Chevy | Dutch Boy / Menards | 28.155 | -0.486 | 174.662 |
| 22 | 88 | Dale Earnhardt Jr. | Chevy | Nationwide | 28.162 | -0.493 | 174.618 |
| 23 | 5 | Kasey Kahne | Chevy | Great Clips | 28.261 | -0.592 | 174.007 |
| 24 | 6 | Trevor Bayne | Ford | AdvoCare | 28.309 | -0.640 | 173.712 |
| 25 | 13 | Ty Dillon | Chevy | GEICO | 28.132 | -0.463 | 174.804 |
| 26 | 38 | David Ragan | Ford | Camping World | 28.146 | -0.477 | 174.718 |
| 27 | 37 | Chris Buescher | Chevy | Cheerios | 28.172 | -0.503 | 174.556 |
| 28 | 32 | Matt DiBenedetto | Ford | Keen Parts\Corvetteparts.net | 28.184 | -0.515 | 174.482 |
| 29 | 47 | AJ Allmendinger | Chevy | Kroger Click List | 28.301 | -0.632 | 173.761 |
| 30 | 95 | Michael McDowell | Chevy | WRL General Contractors | 28.310 | -0.641 | 173.705 |
| 31 | 34 | Landon Cassill | Ford | Love's Travel Stops | 28.429 | -0.760 | 172.978 |
| 32 | 15 | Reed Sorenson | Toyota | Xchange of America | 28.620 | -0.951 | 171.824 |
| 33 | 10 | Danica Patrick | Ford | Ford Credit | 28.631 | -0.962 | 171.758 |
| 34 | 72 | Cole Whitt | Chevy | TriStar Motorsports | 28.681 | -1.012 | 171.458 |
| 35 | 23 | Corey Lajoie | Toyota | Dr. Pepper | 28.684 | -1.015 | 171.441 |
| 36 | 83 | Gray Gaulding | Toyota | Champion Machinery | 28.765 | -1.096 | 170.958 |
| 37 | 33 | Jeffrey Earnhardt | Chevy | Hulu | 28.876 | -1.207 | 170.301 |
| 38 | 55 | Derrike Cope | Toyota | Mane 'n Tail | 29.372 | -1.703 | 167.425 |
| 39 | 51 | Cody Ware | Chevy | Bubba Burger / Pray for Texas | 29.566 | -1.897 | 166.326 |
| 40 | 66 | Carl Long | Chevy | CrashClaimsR.US | 29.697 | -2.028 | 165.592 |