Dale Earnhardt, Jr. Wanted To Retire On His Own Terms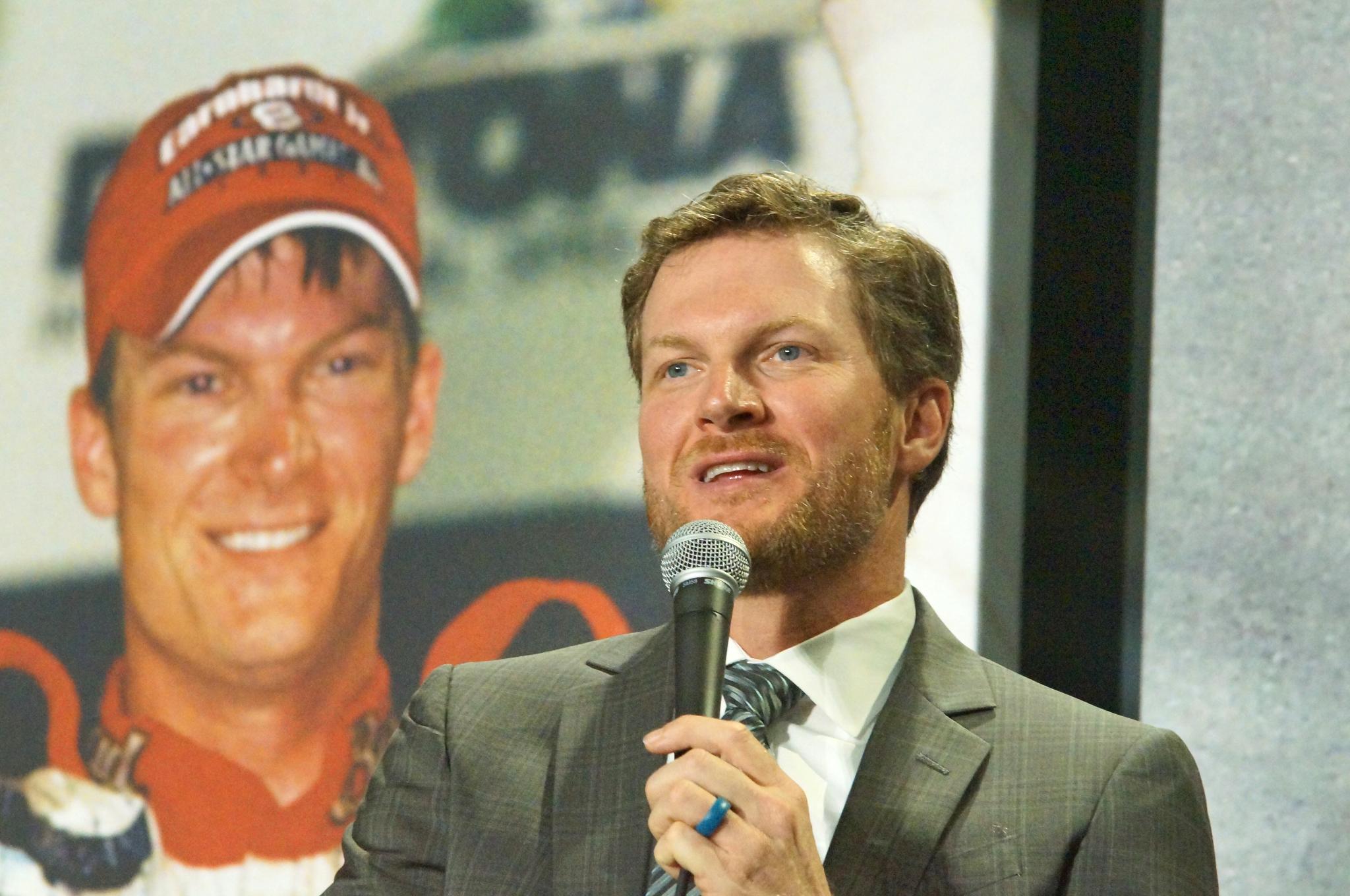 Dale Earnhardt, Jr. speaks to the media
John Davison/RIS
Dale Earnhardt, Jr. – one of NASCAR's most recognizable and most popular drivers – announced Tuesday that he will retire from the Monster Energy NASCAR Cup Series following the end of the current 2017 season.
Speaking with the media at Hendrick Motorsports headquarters in Concord, N.C. on Tuesday afternoon, Earnhardt, Jr. said he wanted to go out on his own term, rather than have it decided for him.
"You're wondering why I reached this decision, it's really simple. I just wanted the opportunity to go out on my own terms," said Earnhardt, Jr. "I wanted to honor my commitment to Rick, to my sponsors, to my team, and to the fans. I'll admit, that having influence over my exit only became meaningful when it started to seem most unlikely."
The announcement comes just weeks Earnhardt, Jr. made his triumphant return to the Cup Series after sitting out the last four months of the 2016 season while recovering from concussion symptoms.
Earnhardt, Jr. has been plagued by concussions for much of his career. Last July, following wrecks at Daytona and Michigan, Earnhardt, Jr. missed the race at New Hampshire Motor Speedway due to concussion symptom and later announced he would sit out the rest of the 2016 season.
[adinserter name="GOOGLE AD"] Following a rigorous rehabilitation, Earnhardt, Jr. returned to the track for the first time at a pre-season test at Phoenix International Raceway in January before heading to Speedweeks at Daytona in February.
"During my rehab, I was given something else that I wasn't accustomed to, and that was time," said Earnhardt, Jr. "Time to understand what's important to me, time to realize the incredible support system I have in my wife, my team, and my doctors, and time to work like hell to wrestle back some semblance of sayâ€'so in this whole matter
"So that became my motivation. The opportunity to stand here at this podium to announce my choice rather than some fate that was decided for me."
Earnhardt, Jr. joins a long list of drivers who have stepped away from NASCAR in the last two years, including Tony Stewart, Carl Edwards, Brian Scott and former teammate Jeff Gordon, who briefly came out of retirement last season to fill in the Earnhardt, Jr. while he was sidelined with concussion symptoms.
In fact, Edwards – who had been a finalist for the championship last season – cited Earnhardt, Jr.'s health problems s well as his own concerns about his health as one of the factors that led to his retirement decision.
But Earnhardt, Jr. says his health wasn't a deciding factor in his decision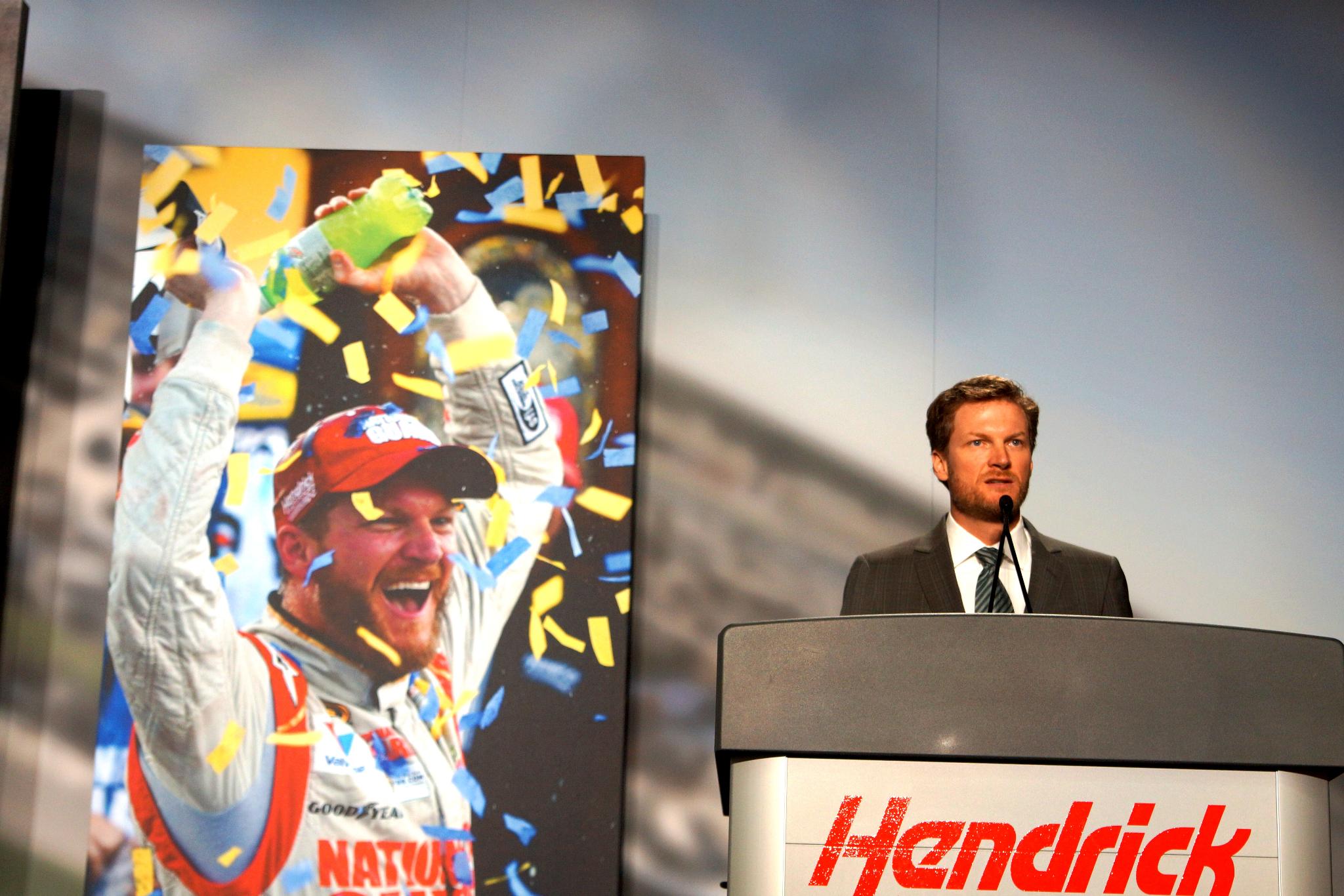 Dale Earnhardt, Jr.
John Davison/RIS
"I don't think that one (reason) stands out above the other," said Earnhardt, Jr. "I had a lot to think about over the last several months, and I was not sure that I would have the opportunity to compete. This season has been a blessing to me. It's been a gift to be at the racetrack, to run every lap.
"I just want to have â€'â€' I wanted to be able to make that decision myself on retiring and not really have it made for me. But I feel healthy. I'm having a really good time driving the cars and enjoying that with my team."
Since coming to NASCAR in 1998 and moving up to the Cup Series in 2000, Earnhardt, Jr. has been one of NASCAR's biggest and brightest stars. Although he'd yet to match the championship pedigree of his father, the late seven-time champion Dale Earnhardt, Sr., he had enjoyed more popularity than any other driver – winning NASCAR's prestigious Most Popular Driver Awards 14 times in a row from 2003 to 2016.
Earnhardt, Jr., along with Gordon and Jimmie Johnson, are among the drivers most often cited with helping to bring NASCAR into the mainstream of American sports and to its biggest rise in popularity in its history.
In addition to winning the Most Popular Driver Award, Earnhardt, Jr. is also tops among drivers in merchandising sales and endorsements – promoting everything from spaghetti sauce to Wrangler jeans. All told, Earnhardt, Jr.net worth is rumored to hover around $300 million.
Earnhardt, Jr. is a 26-time winner in the Cup Series, including two Daytona 500 victories as well a two time Xfinity Series Champion. He is also a team owner in the NASCAR Xfinity Series, where the organization fields four full-time teams.
Hendrick Motorsports owner Rick Hendrick admired Earnhardt, Jr. not just for his accolades on the racetrack, but also for what he's done off the track.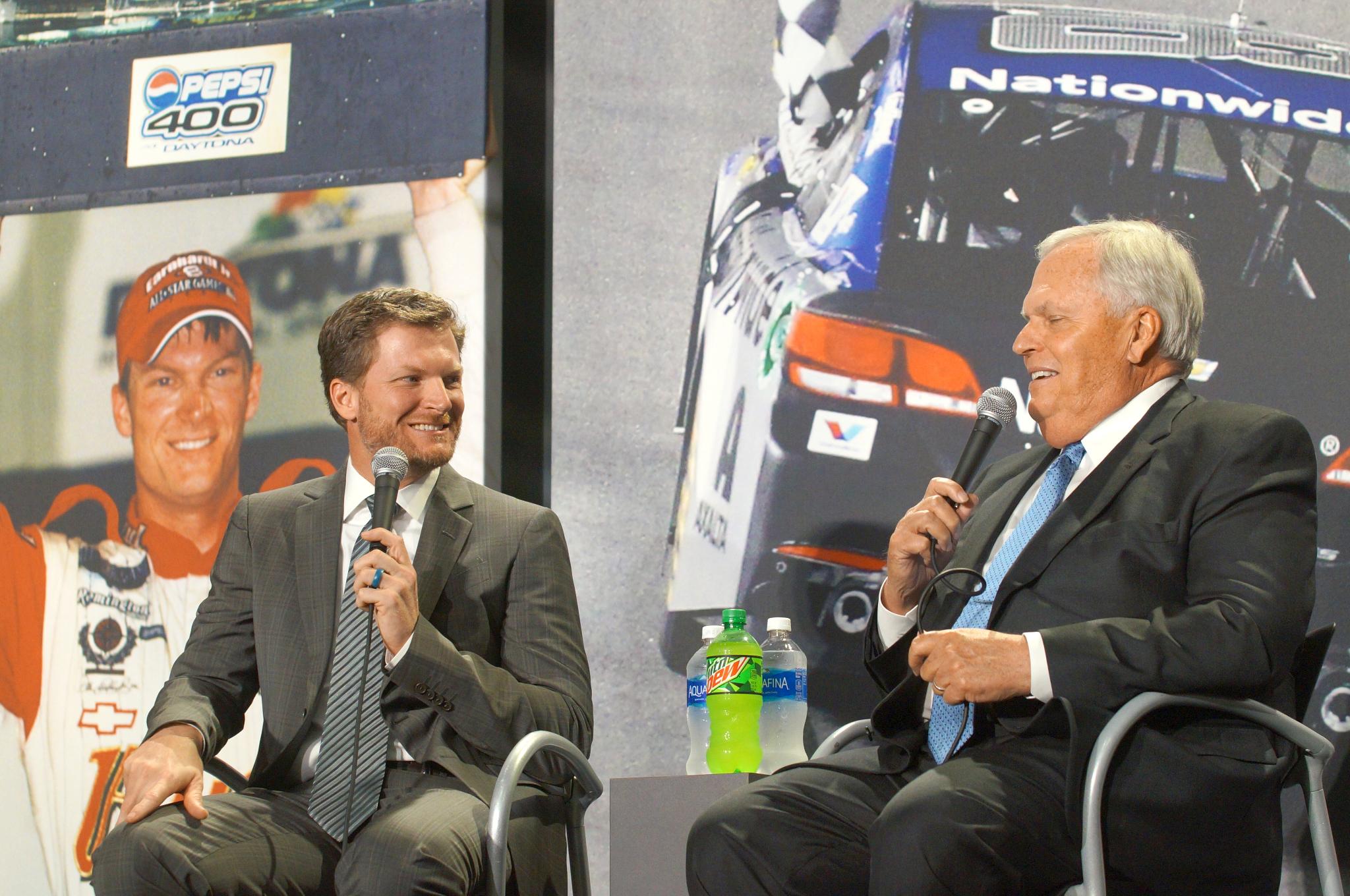 Dale Earnhardt, Jr. (left) and team owner Rick Hendrick (right)
John Davison/RIS
"Dale is unique. You can't replace Dale," said Hendrick. "I mean he's got so many just wonderful traits of his personality the way he cares about people, cares about everything he does, and that's why so many people are attached to him.
"You have delivered and given more than anybody I know. I'm fortunate today because you and I have got a lot left to do. Dale wants to help me here at Hendrick Motorsports, and at JRM bringing the young drivers along. We're in the automobile business together, so I feel like I'm excited about the next chapter."
NASCAR Chairman and CEO Brian France also had praise for Earnhardt, Jr.
"Dale Earnhardt Jr. is among the most recognizable athletes in the world, unequivocally serving as the sport's most popular driver for more than a decade," France said in a statement. "His passion for the sport will leave an impact on NASCAR that will be felt over its entire history. Over his 20-plus year career, Dale has proven himself a leader with a deep commitment to so many areas of the sport – all the way to its roots. We're excited about the next chapter of his NASCAR career and wish him success for the remainder of 2017."
Earnhardt, Jr. began his NASCAR career driving for his father's Dale Earnhardt, Inc. race team in the NASCAR Xfinity Series in 1998 before moving up to the Cup Series in 2000.
Following his father's death in the 2001 Daytona 500, Earnhardt, Jr. carried the banner for his father's team – winning at Daytona just five months later – before a falling out with his step-mother Teresa led to him signing with Hendrick Motorsports in 2008.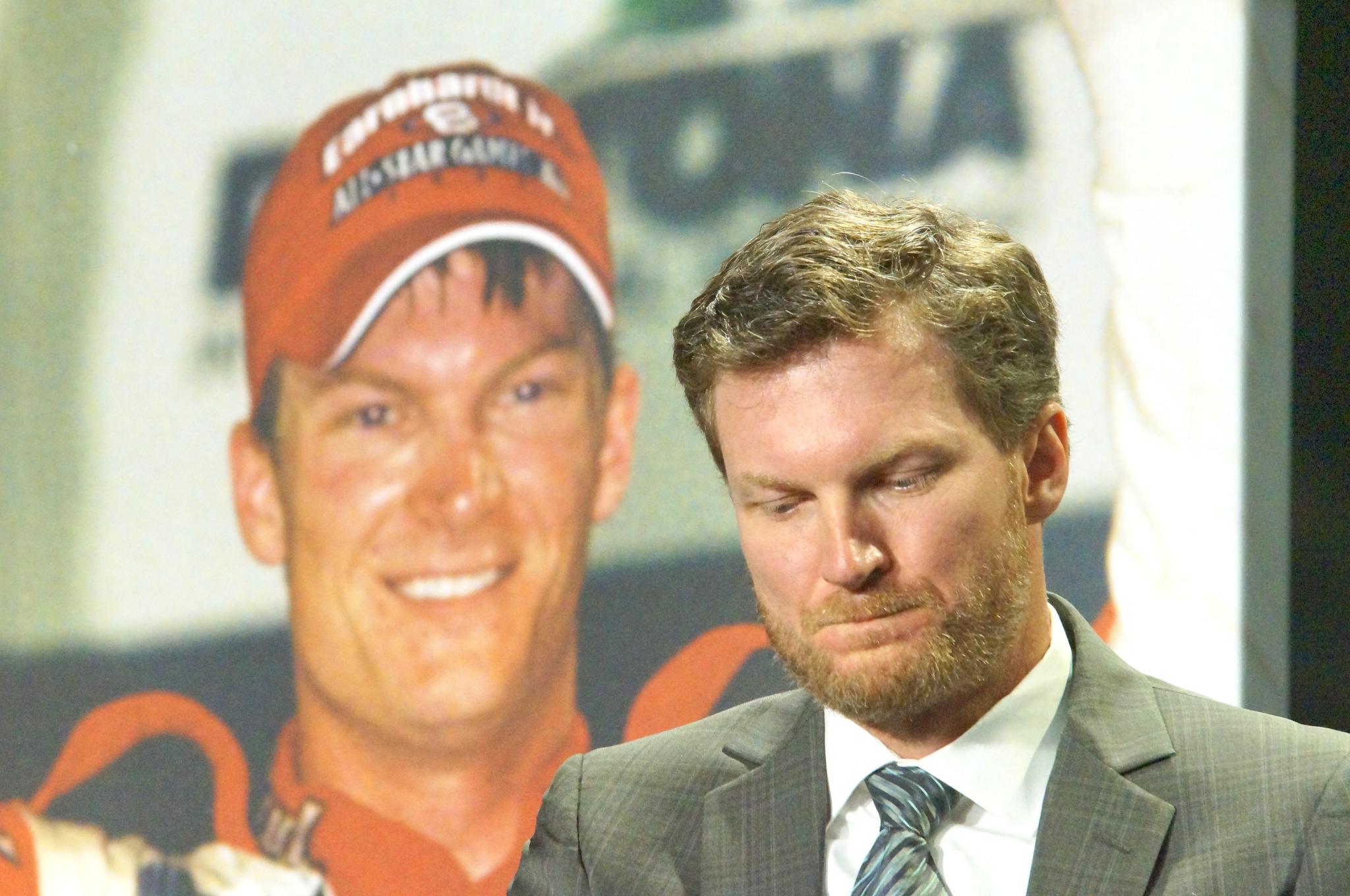 Dale Earnhardt, Jr. pauses while talking about his father, Dale Earnhardt, Sr.
John Davison/RIS
"To my father, Dale Earnhardt, I would not have been a race car driver if it not for him," Earnhardt, Jr. said. "He believed in me. It might have taken a little encouragement from Tony Eury Sr., but eventually dad came around. I appreciate my father, everything he put into my career, and all the guys on the old 80 AC Delco team who gave me a shot."
When asked if he believed his father would be proud of what he'd accomplished in his career, Earnhardt, Jr. hesitated a bit.
"I think he would have â€'â€' he wouldn't tell me to my face, but he would probably tell Rick or anyone else that would listen here today that he was very proud of me, and then I'd have to go hear it from Rick."
"I knew your daddy pretty well. I knew him real well," said Hendrick. "He would be proud of the man that you are and what you've done for so many, and all the charities and all the good will that you've done. He would be very, very, and is, is very proud of you."
Earnhardt, Jr. said what he'll miss most is simply being at the racetrack, being around his friends and teammates, and of course his countless fans.
"I'm at peace with the decision. I'm very comfortable with it. More concerned with the fallout of it," said Earnhardt, Jr. "I know we've got a lot of fans that are very sad for lack of a better way to describe it.
"I've only driven for two teams in my career, from DEI to Hendrick Motorsports, I was blessed to work with. I miss that camaraderie, and I'll miss it for the rest of my life. But the friendships I've made will live beyond the time we've spent in the garage together.
"At the same time, this isn't the end of the road. I mean, we've got the rest of the year. I'm going to be in Richmond this weekend with my foot on the floor, going down the front straightaway, and this press conference will be a distant memory. So there is a lot of racing left that I'm excited about."
[adinserter name="GOOGLE AD"]