Dale Earnhardt, Jr. Out For The 2016 Cup Season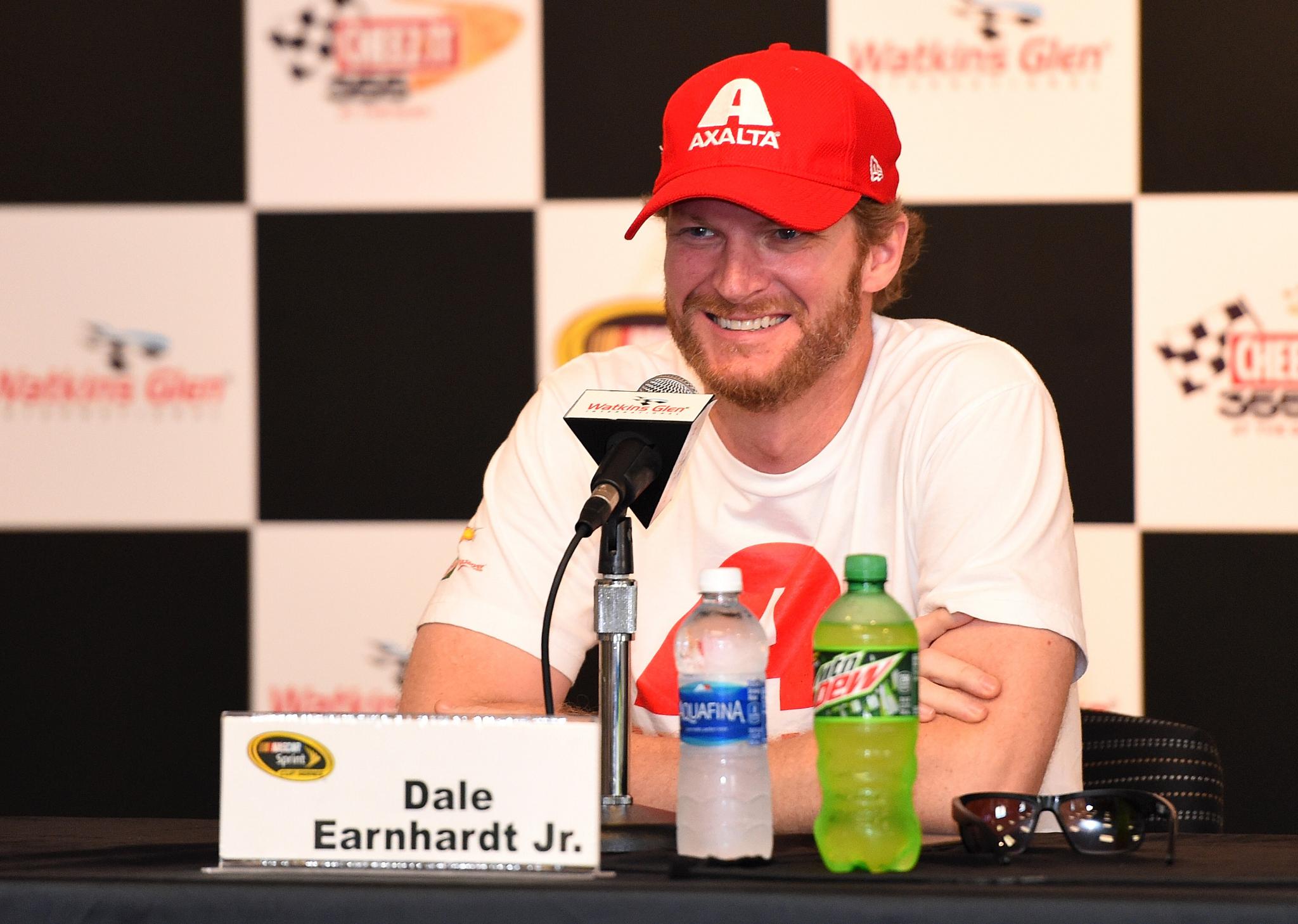 Dale Earnhardt, Jr. (seen here speaking to media last month at Watkins Glen) will miss the rest of the 2016 Cup season
Josh Hedges/Getty Images
Hendrick Motorsports announced Friday morning that driver Dale Earnhardt, Jr. will miss the rest of the 2016 NASCAR Sprint Cup season due to lingering effects from a concussion suffered in a crash at Michigan International Speedway on June 12.
Earnhardt, Jr. had initially only been expected to miss a few weeks, however he continued to suffer symptoms and doctors have now said he cannot be medically cleared to return to the racetrack this season.
Retired four-time Sprint Cup champion Jeff Gordon and Xfinity Series driver Alex Bowman have filled in for Earnhardt, Jr. in the No. 88 Chevrolet and will continue to do so. Gordon will drive the car this weekend at Darlington Raceway, as well as upcoming races at Richmond, Dover and Martinsville. Bowman will drive the car in the remaining events, including Charlotte, Texas, Talladega and the season finale at Homestead.
In a statement released this morning by Hendrick Motorsports, Earnhardt, Jr. said he was "disappointed" but expressed his appreciation for the support from his team and the fans.
"I wish I could return to the No. 88 team this season," Earnhardt, Jr. said in the statement. "To say I'm disappointed doesn't begin to describe how I feel, but I know this is the right thing for my long-term health and career. I'm 100 percent focused on my recovery, and I will continue to follow everything the doctors tell me. They're seeing good progress in my test results, and I'm feeling that progress physically. I plan to be healthy and ready to compete at Daytona in February. I'm working toward that.
"The support from both inside and outside the race team has been overwhelming. Everyone has been so encouraging and positive, from my teammates and sponsors to my family, friends and fans. It's motivating and humbling at the same time."
Earnhardt, Jr. has had a previous history of concussions, suffering one in 2002 as well as another following a crash at Talladega in 2012 that force him to sit out for two races.
Earnhardt, Jr. had been undergoing treatment at the University of Pittsburgh Medical Center Sports Medicine Concussion Program under the direction of Dr. Micky Collins and with Charlotte neurosurgeon Dr. Jerry Petty, but over the last few weeks had continued to suffer from vision and balance problems, and although Earnhardt, Jr. had said on his Twitter feed that his condition had seemed to be improving, doctors would not give him medical clearance to race.
So far, Earnhardt, Jr. has missed five races this season and looks to be out of the running to make the Chase for the Sprint Cup in a bid for the championship.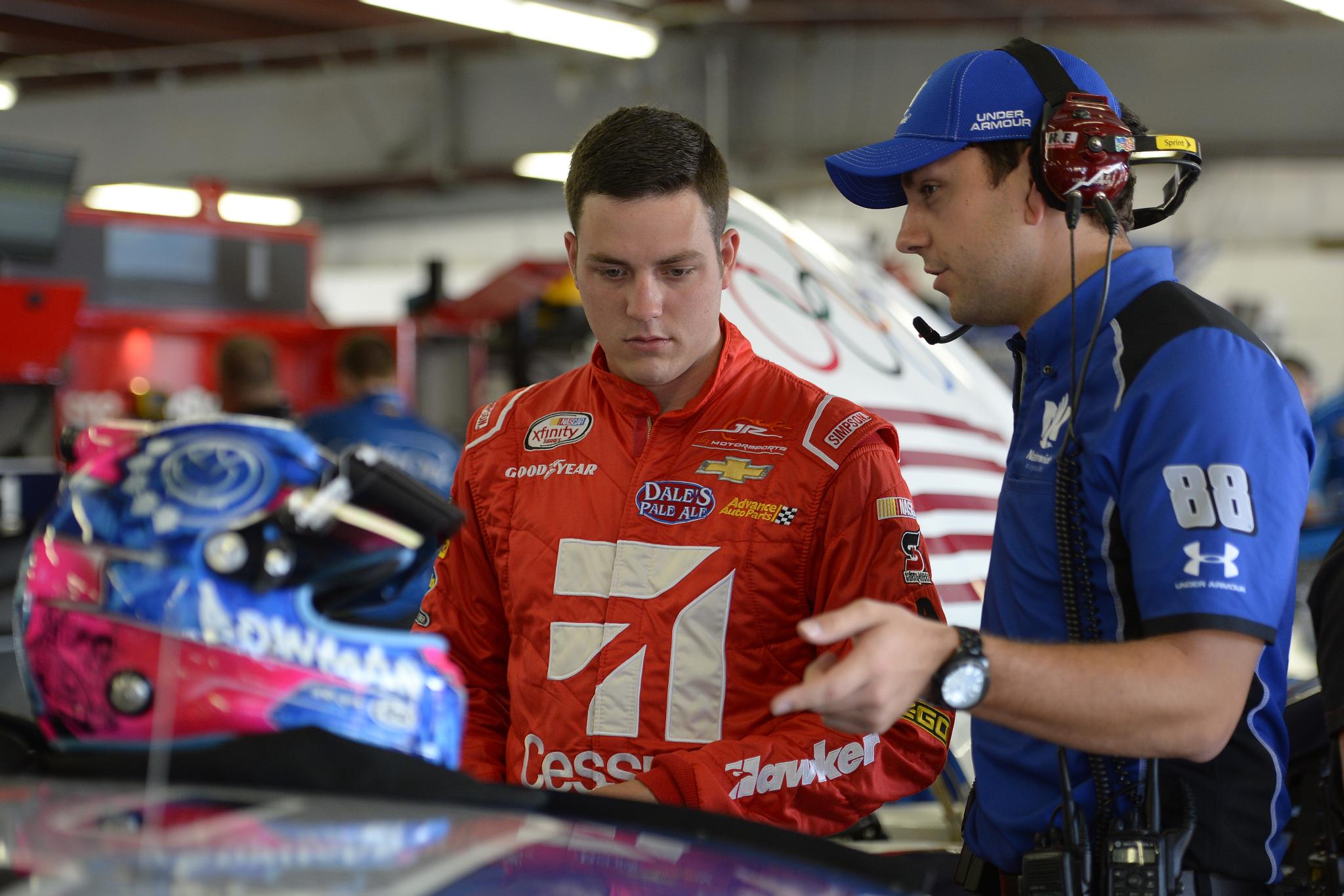 Alex Bowman will drive the No. 88 Chevrolet in eight of the remaining 12 races
Photo by Robert Laberge/Getty Images
Team owner Rick Hendrick voiced his support for Earnhardt, Jr. as well as Gordon and Bowman as the team moves forward.
"I know how hard Dale has worked and how frustrating this is for him," said Hendrick. "He wants to be back, and we want him back, but we want it to be for the long haul. We've had incredible support from everyone involved with the team, including all of our sponsors. They've put Dale's health first every step of the way.
"Jeff and Alex will give us a great opportunity over the rest of the season. Jeff is one of the best of all time and knows our system. He brings things to the table that no one else can. Alex is a young driver with a lot of talent, and he will give us a fresh perspective. We know they're not only capable of running up front and giving us a chance to win, but they'll help us get better."
[adinserter name="GOOGLE AD"]