Bryan Clauson Dies Following Sprint Car Crash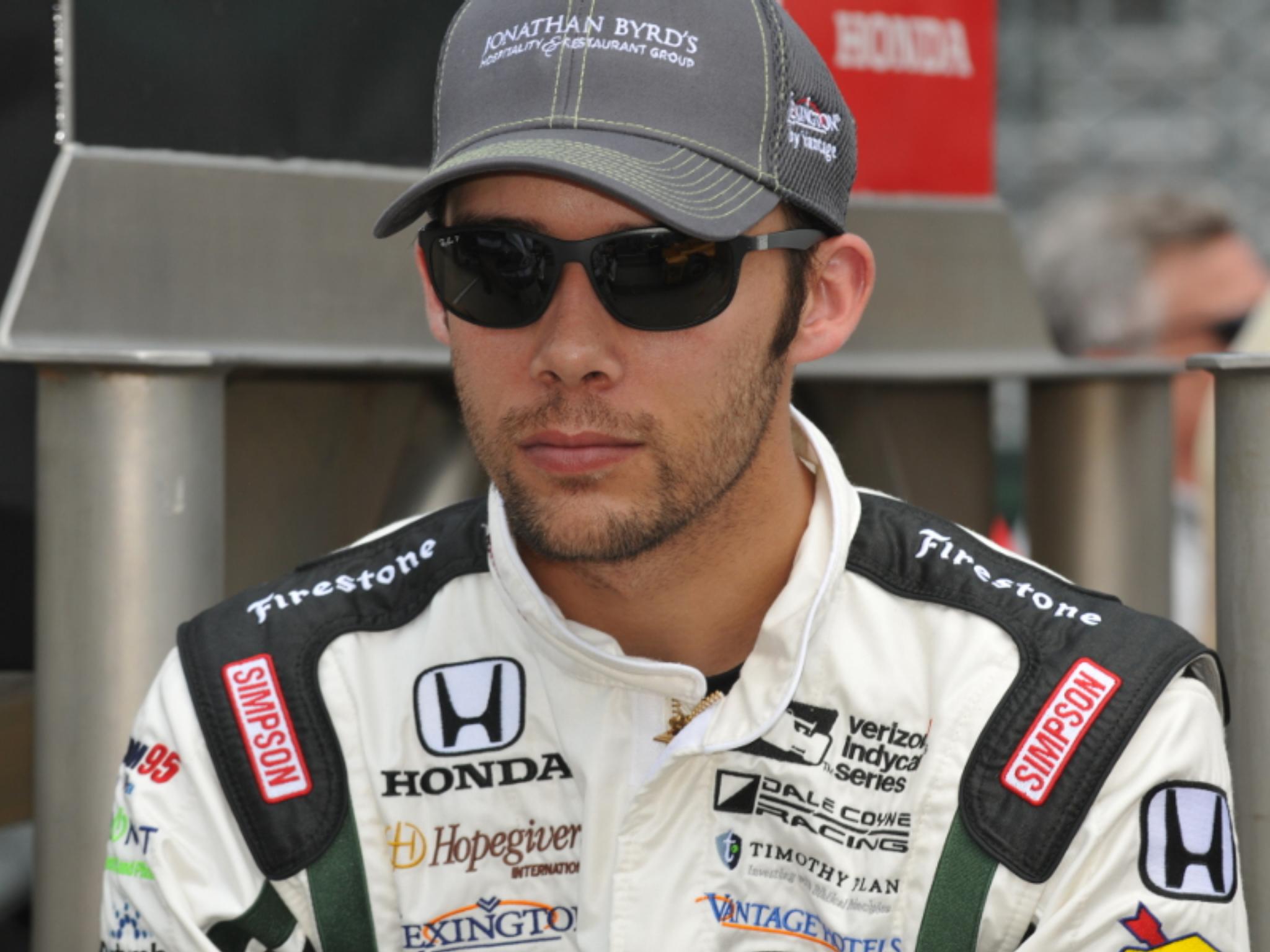 Bryan Clauson
Three-time USAC champion driver Bryan Clauson passed away Monday morning as a result of injuries suffered in a crash during the 39th-annual Belleville (Kansas) Midget Nationals USAC midget race Saturday night at the Belleville High Banks. He was 27 years old.
Clauson was leading the event on lap 14 when his car struck a guardrail in turns three and four, flipped end over end and crashed back down onto the track. His car was then struck by another far driven by Ryan Greth. It took rescue workers 30 minutes to extricate Clausen from the wreckage, and afterward was airlifted to a hospital in Lincoln, Neb. where he remained in critical condition.
His family released a statement Monday morning saying that Clauson passed away Sunday night.
"Last night, the 7th of August, we said goodbye to our son, my fiancé, our friend, Bryan Clauson," the statement said. "He was surrounded by family and friends and we were grateful that we could experience his final moments with him.
"Our Bryan fought to the end with the same desire that he demonstrated behind the wheel of all the various race cars he would park in victory lane. However, we were more proud of our Bryan that took a moment to make a young fan's day, or demonstrated his uncommon kindness and appreciation toward his friends, family and fans.
"We would like to thank everybody who has shown their concern toward us and kept us in their prayers. We will never be able to truly thank you. We would also like to thank the staff at Bryan Medical Center who stood and fought with our Bryan since he arrived here early yesterday morning."
USAC President Kevin Miller called today "truly one of the darkest days in the 60-year history of USAC"
In a statement from IndyCar, Mark Miles, CEO of Hulman & Co., the parent of INDYCAR and Indianapolis Motor Speedway, said "Anybody who witnessed Bryan behind the wheel of a race car can attest to his elite ability, relentlessness and unbridled willingness to race anything on wheel. While he'll be remembered most as a legend of short-track racing, his participation in the Indianapolis 500 exemplifies his fearlessness, true versatility as a competitor and the pure depth of his talent as a driver."
Clauson, a former NASCAR development driver for Chip Ganassi, was running in his 116th race of an ambitious 200-race schedule this season dubbed the "Circular Insanity Tour". He had won 27 features so far this season and was the defending champion and three-time winner of the Belleville Nationals.
Clauson had been a standout driver in many forms of auto racing – including, USAC Midgets, sprint cars, NASCAR and IndyCar.
Bryan Clauson during practice for the 100th running of the Indy 500 back in May
Clauson first began racing sprint cars in 2005 at the age of 16, winning his first National event in Ocitber of that year to become the youngest driver in USAC history. That same year, Clauson moved up to stock cars, competing in ARCA and the NASCAR Xfinity Series as a development driver for Chip Ganassi. Clauson made 26-career starts in the Xfinity Series, with a career-best finish of sixth in the 2007 season-opener at Daytona. Ganassi shut down the team following the 2008 season due to lack of sponsorship and Clauson was released.
Clauson attempted two Sprint Cup Series starts near the end of the 2008 season, but failed to qualify both times. He also competed in three Indianapolis 500's, posting a career-best finish of 23rd this past May.
Following his released from Ganassi, Clauson returned to his sprint car roots, winning the USAC National Midget championship in 2010 and 2015 as well as the USAC Sprint Car Championship in 2012 and 2013. Clauson also won the USAC Sprint Car Championship three years in a row from 2010-2012.
Clauson is survived by his parents and fiancé Lauren Stewart. The family asked that in lieu of flowers, a donation be made to the USAC Benevolent Fund on their website at http://usacbf.org/cash-donation/ or checks should be made out to the USAC Benevolent Foundation in the name of Bryan Clauson. The address is 124 E Northfield Drive, Suite F #129, Brownsburg, IN 46112.