Earnhardt, Jr. Not Looking To Retire Anytime Soon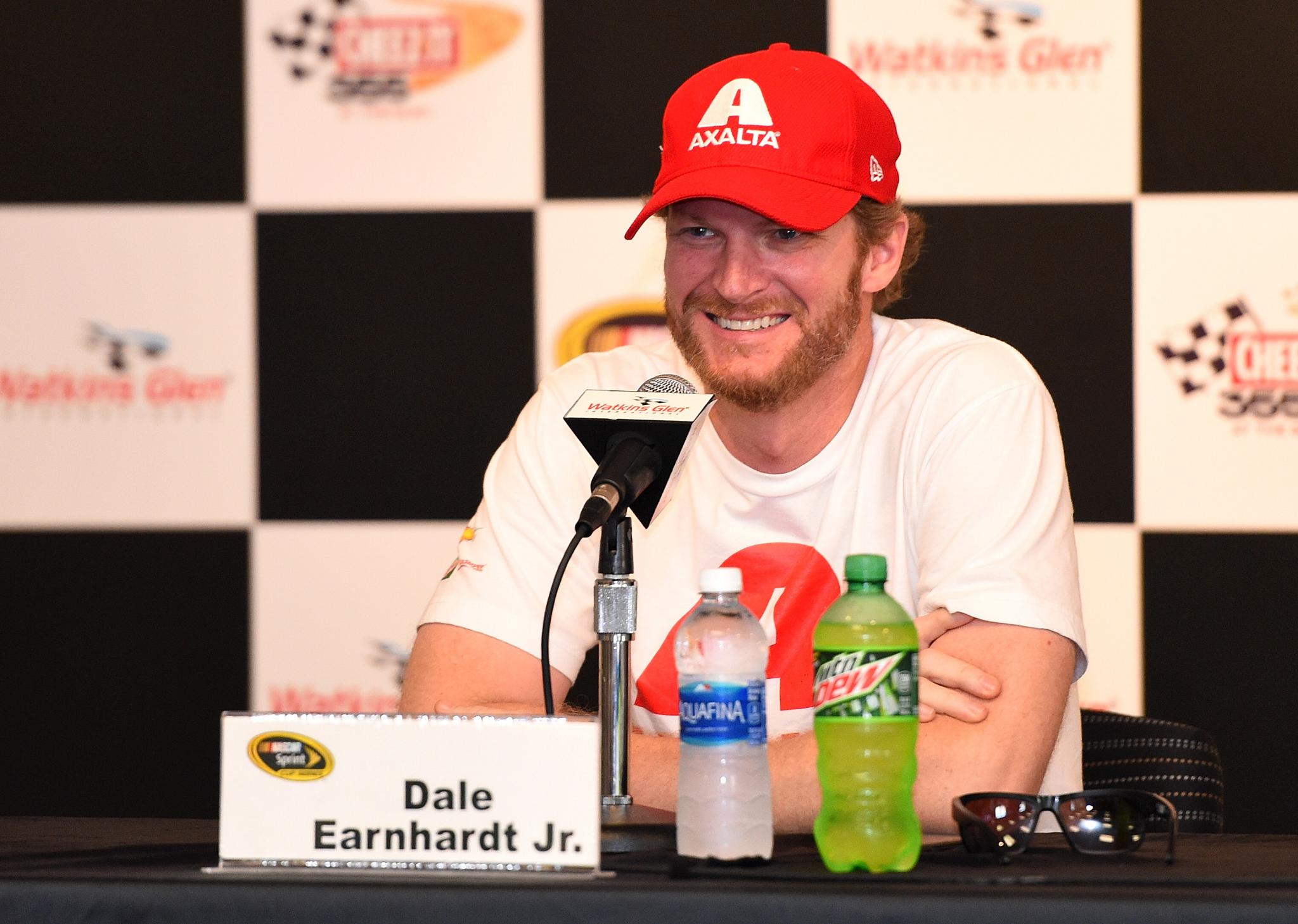 Dale Earnhardt, Jr.
Josh Hedges/Getty Images
Dale Earnhardt Jr. made it clear on Friday. He doesn't want to talk about the "R" word, as in retirement.
Earnhardt's recent struggle with concussion-like symptoms, a malady that will cause him to miss at least five NASCAR Sprint Cup races this season, has fueled speculation that concern over health issues might persuade him to exit the No. 88 Hendrick Motorsports Chevrolet permanently.
But Earnhardt had an emphatic reply when that issue was raised in a question-and-answer session with reporters on Friday at Watkins Glen International, host venue for Sunday's Cheez-It 355 (2:30 p.m. ET on USA Network).
I have every intention of honoring my current contract (which runs through 2017)," Earnhardt said. "I sat with (team owner) Rick (Hendrick) before this happened a couple of months ago to talk about an extension. That's the direction that we are going. As soon as I can get healthy and get confident in how I feel and feel like I can drive a car and be great driving it, then I want to drive.
[adinserter name="GOOGLE AD"] "I want to race. I miss the competition. I miss being here. I miss the people and, as Rick likes to say, ???????We've got unfinished business.' I'm not ready to stop racing. I'm not ready to quit. It's a slower process, I wish it wasn't. I don't know how long it's going to take."
Until Earnhardt receives medical clearance, he won't be allowed to race, and he's working diligently with his doctors to suppress the symptoms that forced him out of the car for the mid-July Sprint Cup race at New Hampshire and will keep him on the sidelines at least through the Aug. 20 event at Bristol Motor Speedway.
"I'm not going to go in the car until the doctors clear me," Earnhardt said. "The doctors won't let me race. This is not my decision, but it's the right decision, and I trust what my doctors are telling me.
"When they say I'm good to go, I believe them. If they say I'm healthy and I can race, I'm going to race."
Doctors concluded that the onset of Earnhardt's concussion-like symptoms, which involve issues with gaze stability, dizziness and balance, began with a wreck at Michigan in mid-June, though Earnhardt said the intensification of the symptoms was gradual.
After he raced at Kentucky Speedway on July 9, Earnhardt sought medical attention, and what he thought might be a sinus infection instead resulted in the diagnosis that forced him out of the car.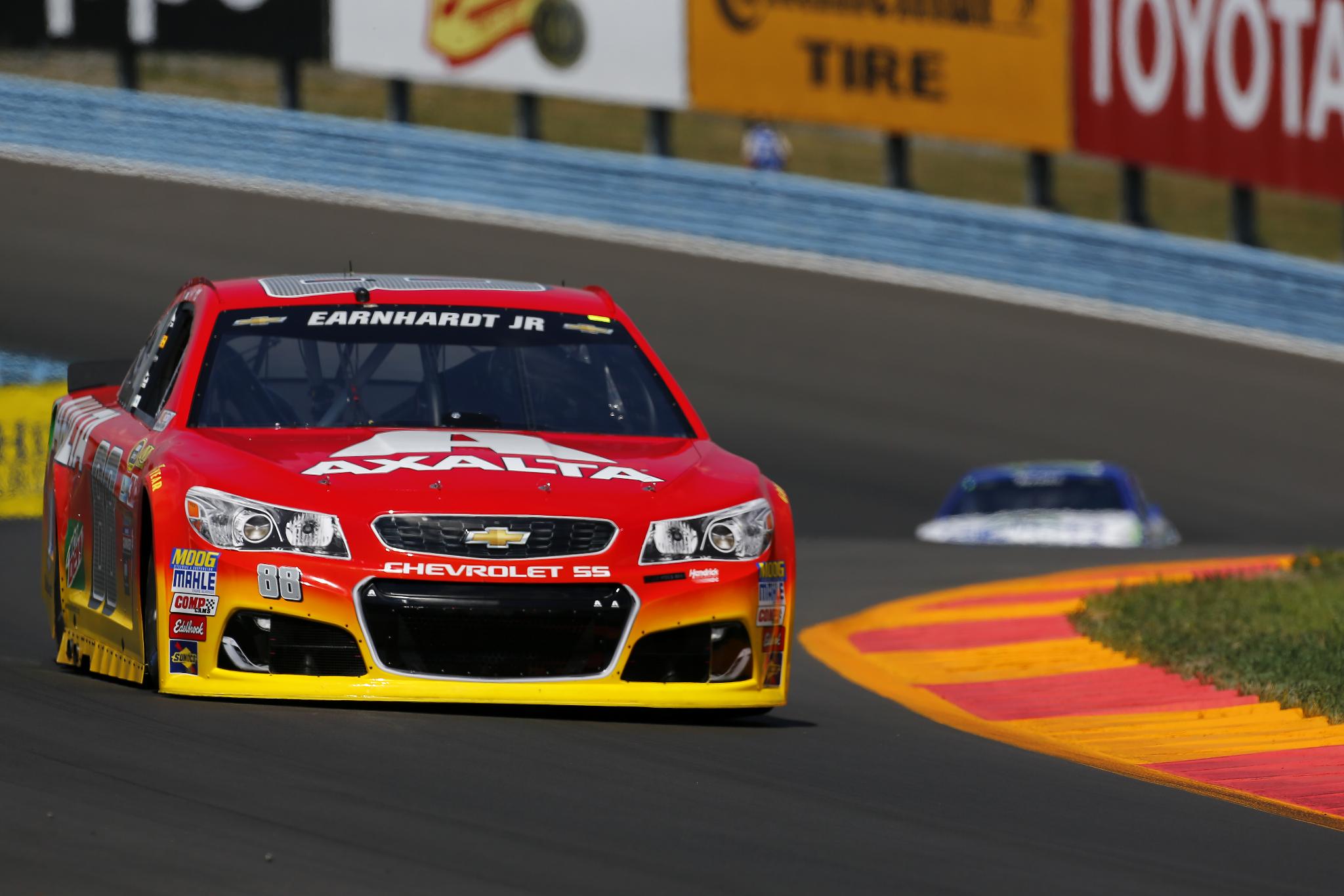 Jeff Gordon will make his fourth start as fill-in for Earnhardt, Jr. in the no. 88 Chevy
Jonathan Ferrey/NASCAR via Getty Images
Earnhardt receives medical evaluations every two to three weeks and will continue to do so until he is symptom-free. In the meantime, doctors are encouraging him to participate in higher-stress public situations????????such as a press conference????????to exacerbate the symptoms with an eye toward getting them under control.
"That's just part of the process," Earnhardt said. "You don't want to go anywhere where you're going to feel worse. And this situation, my doctor tells me, is good therapy to go somewhere that makes you feel worse. Go in there and get exposure and then get out and go somewhere where you can kind of get calmed back down and then repeat the process.
"And so, I've been going and eating and having lunch with my family. I go to (sister) Kelley's house and get in the living room with her kids; boy that drives up the symptoms pretty good. But, it's been great to spend time with them."
But it's all with one thing in mind.
"I just want to get better," Earnhardt said. "Our intentions are to get cleared and get back to racing. We are just taking it one evaluation at a time.
"It's frustrating to have to do it that way, but that's the process, and we hope and expect that, when we go back for the next evaluation, we are symptom-free and can start to see a timeline develop."