MotoGP: Marquez wins surprise pole in Portugal
MotoGP is back with a bang as the first qualifying session of the 2023 season sees an incredible performance from Marc Marquez (Repsol Honda Team), who will start from pole position for both the Tissot Sprint and Sunday's race at the Grande Prémio TISSOT de Portugal.
The Spaniard took his 2nd pole position since 2019, setting a new all-time lap record followed closely by the reigning Champion Francesco Bagnaia (Ducati Lenovo Team), with Jorge Martin (Prima Pramac Racing) snatching the final spot on the front row.
In the closing stages of the Q2 session, it was eight-time World Champion Marc Marquez who silenced the paddock with an incredible unexpected lap time, snatching pole from Bagnaia by 0.064s, and sending a message to the paddock that he means business.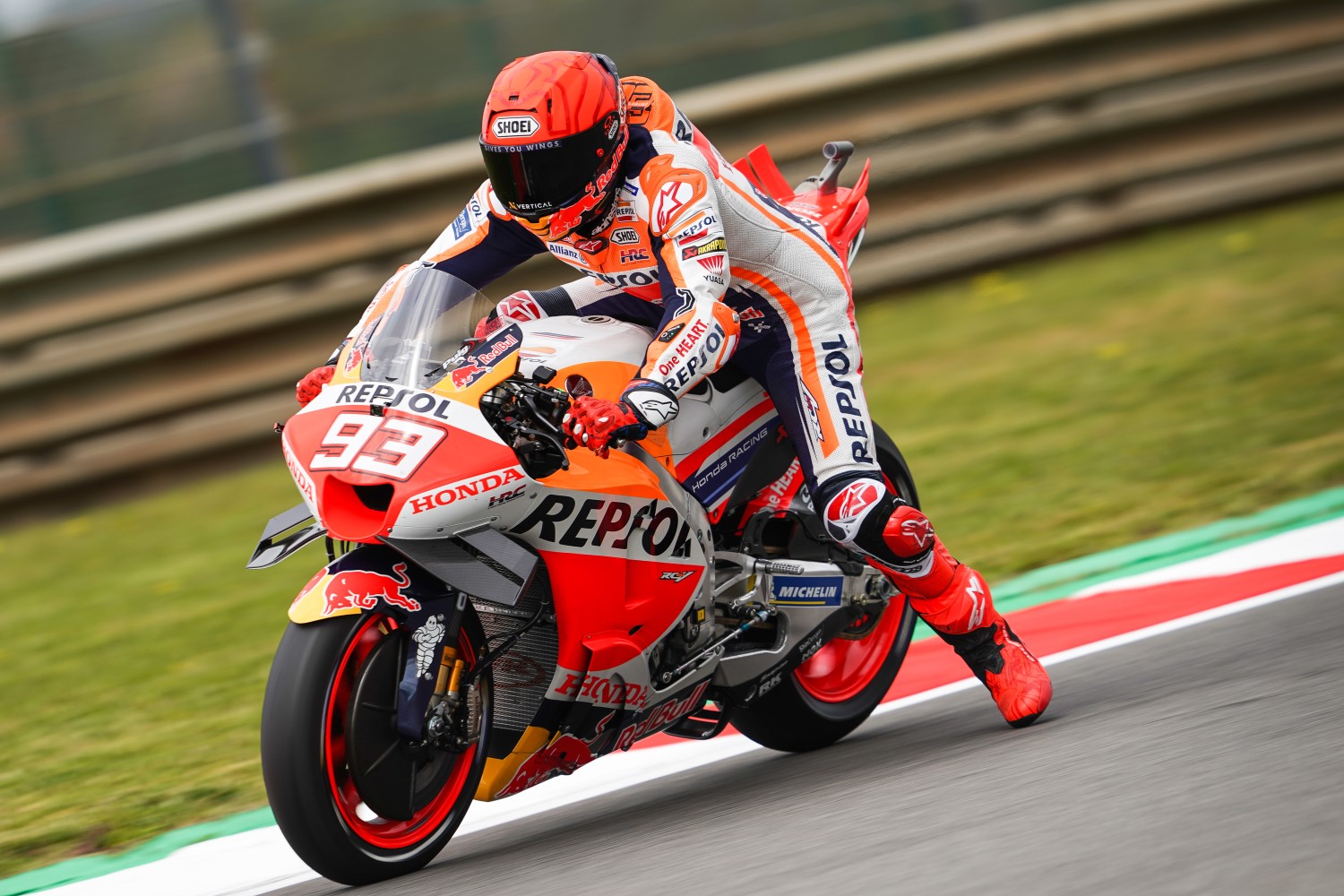 "I don't know, I cannot explain because I don't understand, honestly speaking," he said about his pole lap.
"I don't understand the situation.
"Yesterday we were struggling a lot and today it's true that I started to ride in a better way, I improved myself and the guys yesterday did an incredible job and improved some small details.
"Today in FP3 I already felt good and smooth to ride. I was alone and was consistent."
"It's true that to do a very quick lap with the Honda, we need a slipstream," he added.
"It's not the best way, it's not most polite way to do a lap time. But it's one of my strongest points.
"So, if the strong point is there, I need to take profit of that. It's not easy to follow a guy, but at the moment it's the only way.
"I would like to push in front and have the lap alone. But we will start in pole position today and tomorrow, and it's very important, let's see if we can keep that level.
"I feel like for the race distance it will be very difficult because the Ducati riders have a different pace. But starting on the first row is a big advantage."
Jack Miller crashed out of qualifying. As Miller started his time attack on his second run, he crashed at Turn 3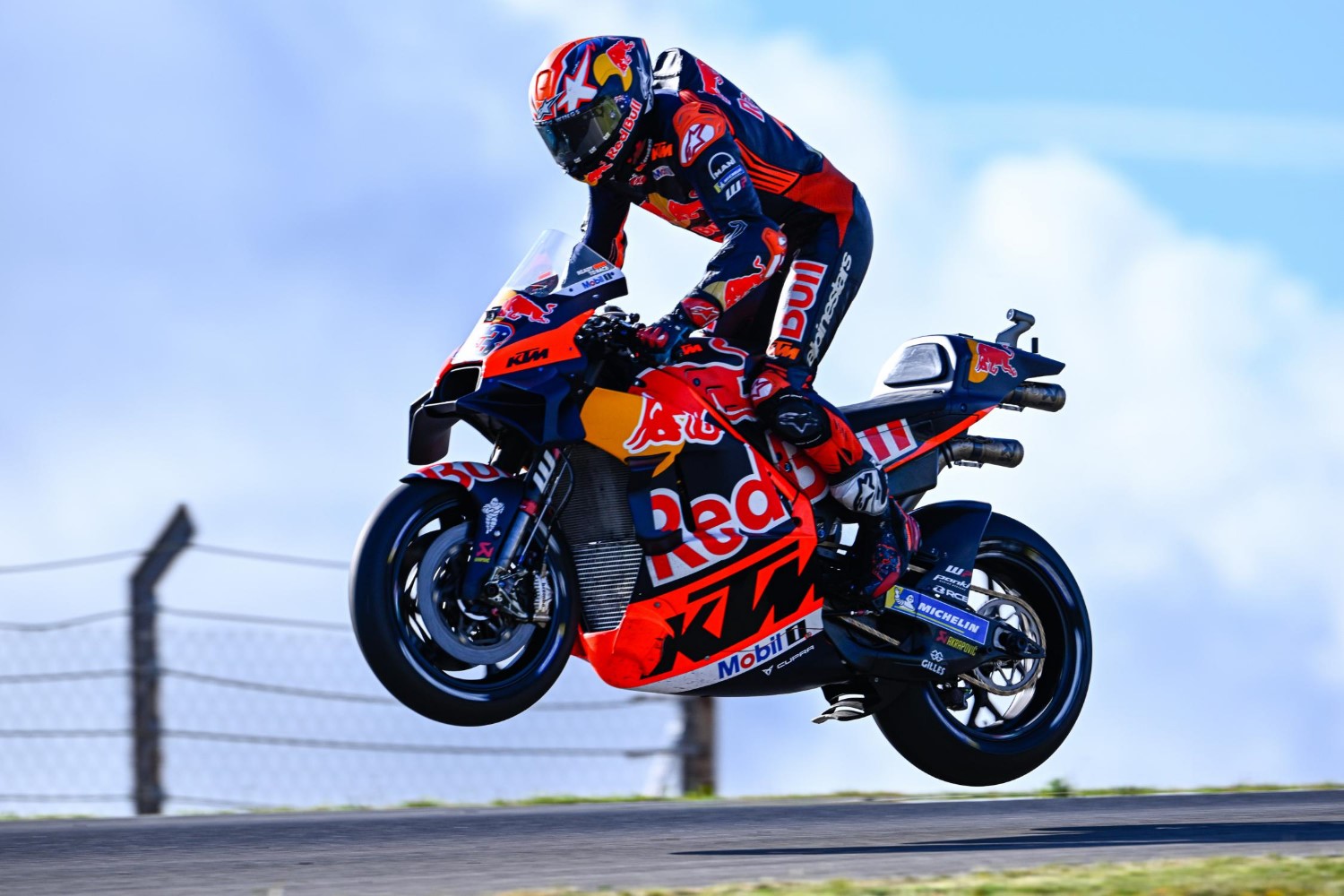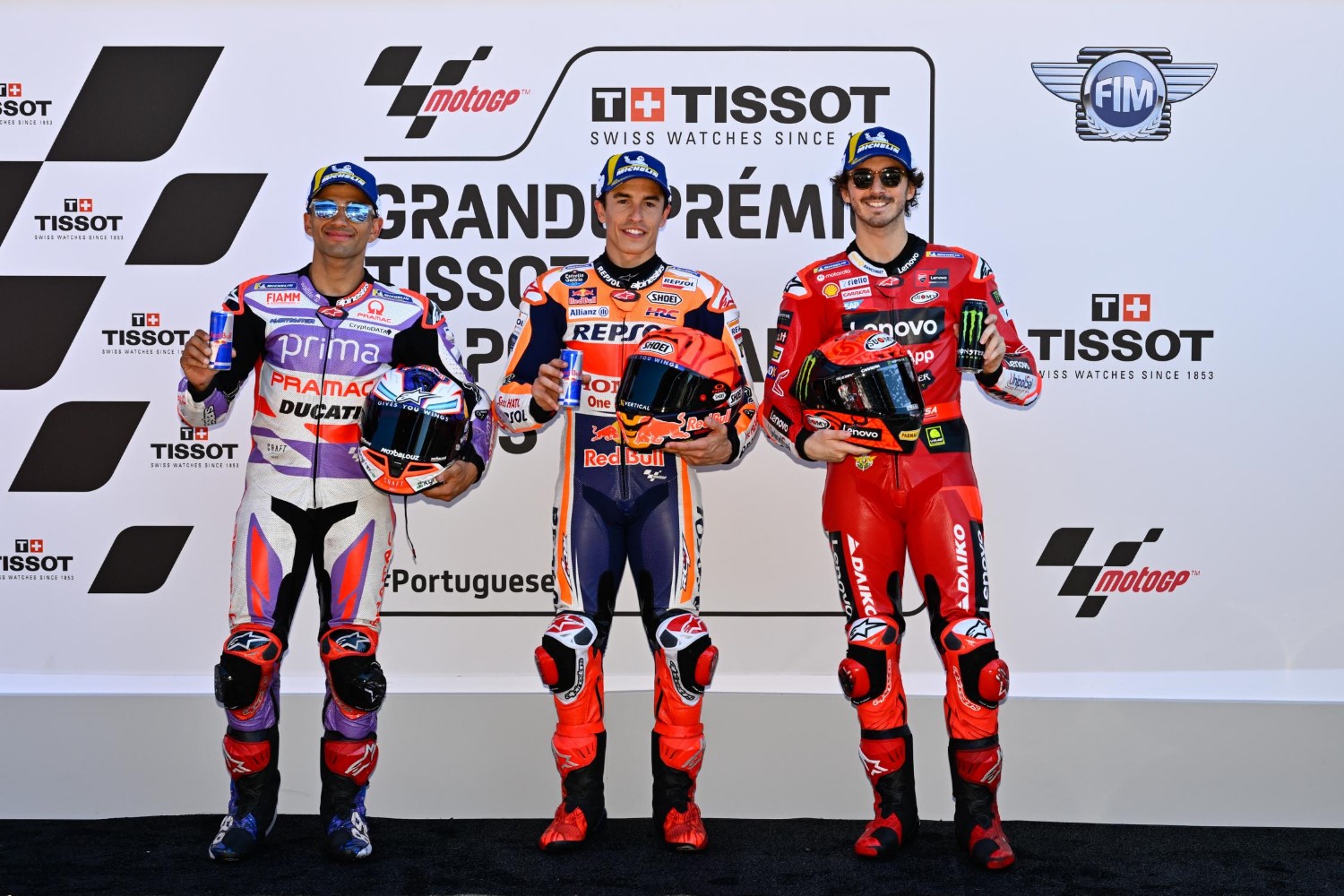 Marquez has pole but the Ducati riders in 2nd and 3rd have a huge HP advantage
"It was a tough qualifying for me," 3rd fastest Jorge Martin said.
"I didn't have the feeling on the front of the bike, and I tried on the first stint [I also came across] a yellow flag.
"So, on the second stint the front was a disaster. But even I could manage to make a really good lap.
"I thought it was a pole lap, but I did a mistake on T3 and that's the reason we don't take the pole.
"But the first row was the target, so I'm happy to be here. It will be challenging this afternoon. I feel strong, let's pick a good tire for the race and let's try to be in the front."
Q2 Results
| | | | | | | | |
| --- | --- | --- | --- | --- | --- | --- | --- |
| Pos | No. | Rider | Bike | Laps | Time | Behind | Gap |
| 1 | 93 | Marc Marquez | Honda | 8 | 1m37.226s | 0.000s | 0.000s |
| 2 | 1 | Francesco Bagnaia | Ducati | 8 | 1m37.290s | 0.064s | 0.064s |
| 3 | 89 | Jorge Martin | Ducati | 8 | 1m37.454s | 0.228s | 0.164s |
| 4 | 88 | Miguel Oliveira | Aprilia | 7 | 1m37.521s | 0.295s | 0.067s |
| 5 | 43 | Jack Miller | KTM | 5 | 1m37.549s | 0.323s | 0.028s |
| 6 | 23 | Enea Bastianini | Ducati | 8 | 1m37.584s | 0.358s | 0.035s |
| 7 | 12 | Maverick Viñales | Aprilia | 8 | 1m37.598s | 0.372s | 0.014s |
| 8 | 72 | Marco Bezzecchi | Ducati | 8 | 1m37.616s | 0.390s | 0.018s |
| 9 | 10 | Luca Marini | Ducati | 8 | 1m37.622s | 0.396s | 0.006s |
| 10 | 5 | Johann Zarco | Ducati | 6 | 1m37.880s | 0.654s | 0.258s |
| 11 | 20 | Fabio Quartararo | Yamaha | 7 | 1m37.920s | 0.694s | 0.040s |
| 12 | 41 | Aleix Espargaro | Aprilia | 7 | 1m38.136 | 0.910s | 0.216s |