Marc Marquez wins seventh BMW in a row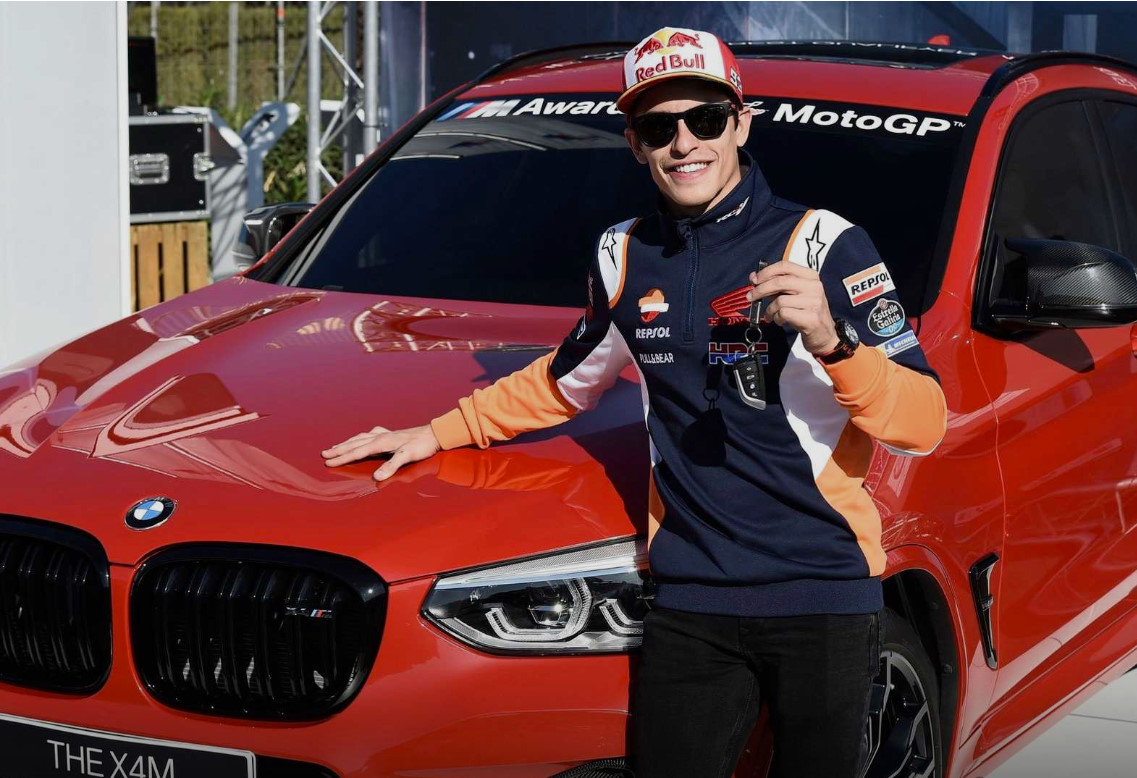 Marc Marquez
"It has pretty much become a tradition to present Marc Marquez with the BMW M Award here in Valencia", said BMW M's CEO, Markus Flasch last Saturday, while the 2019 MotoGP champ got the keys to his new free ride: an X4 M Competition.
The Spaniard thus won his seventh BMW M car in a row after finishing 2019 with a total of 384 points, 50 more than the Fabio Quartararo, who came in second, although it was awarded to him not for the championship but for being the fastest in qualifying this season. The premium compact SAC has been added to his already impressive collection that includes the M3 CS and M4 CS, won in 2018 and 2017, as well as his 2016 M2, 2015 M6, 2014 M4 and 2013 M6.
"I would like to thank BMW M GmbH for the great way in which they have recognized our performances at the track for many years, and how they reward the season's best qualifier", said Marquez. "I am a bit speechless to have received this award for the seventh year in a row. I am delighted to have been the fastest qualifier this year because it's not been easy and can hardly wait to get in the car."