FIA inspecting Ferrari fuel system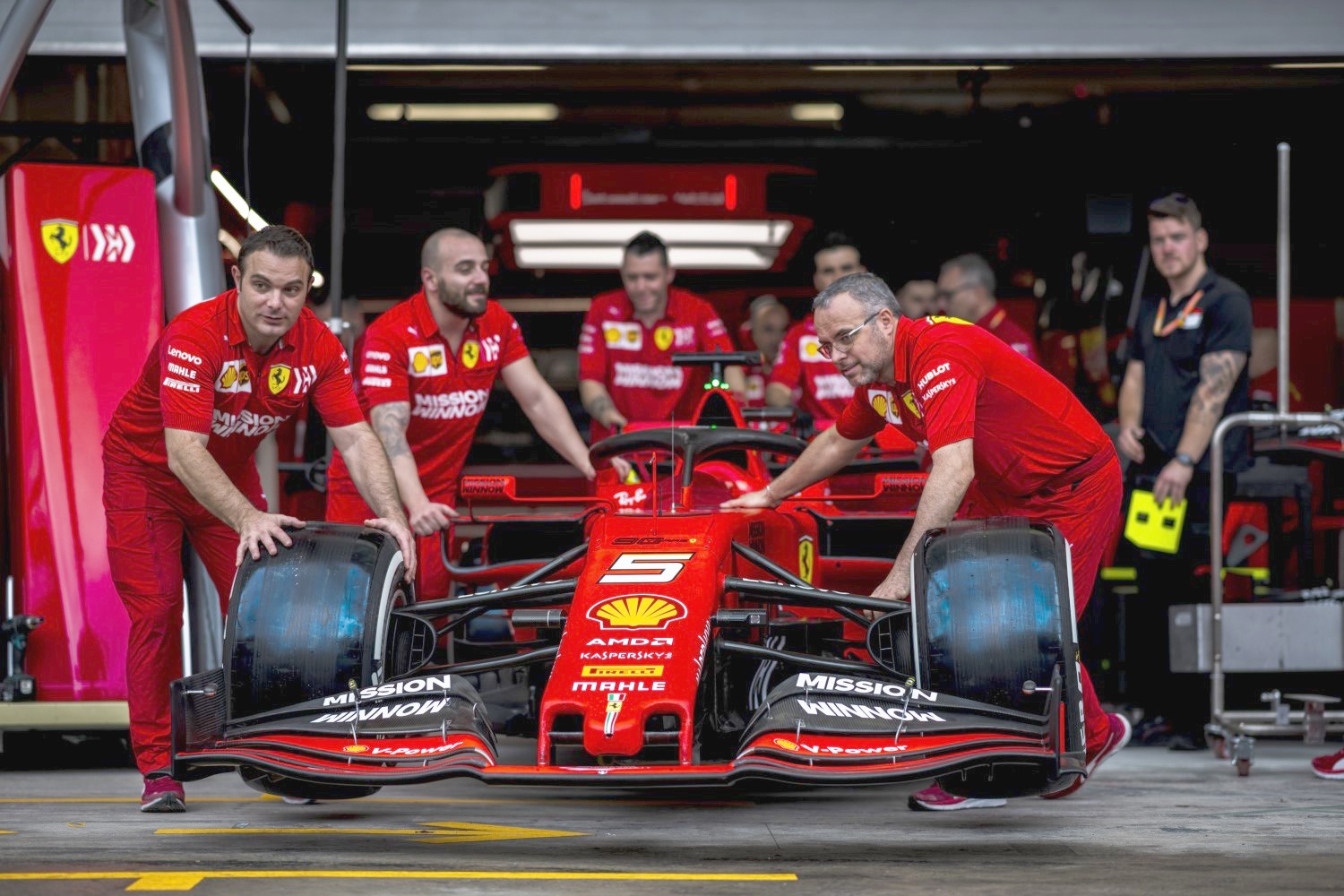 FIA will now determine if Ferrari is cheating
The Ferrari engine controversy is refusing to die down with the FIA reportedly seizing "parts of the fuel system" from the SF90 as well as a customer.
Following a string of pole positions after the summer break, Ferrari's rivals wrote to the FIA asking for clarification regarding the power units.
Red Bull set out three scenarios for the FIA, all of which were declared illegal.
The FIA then issued a Technical Directive on the matter, highlighting Article 5.10.5 which states that "any device, system or procedure the purpose and/or effect of which is to increase the flow rate or to store and recycle fuel after the measurement point is prohibited."
A second TD was furnished just over a week later confirming that flammable liquid in the engine's cooling system may not be used for combustion.
Ferrari have not been on pole since the first TD.
Questions about their power unit, though, are not dying down.
According to Auto Motor und Sport journalist Tobi Gruner, following the Brazilian Grand Prix the FIA seized parts of the SF90's fuel system as well as "one Ferrari customer and one Non-Ferrari".
"A thorough investigation of the parts will be conducted in the FIA laboratories." Auto-motor-und-sport