Monterey fires SCRAMP at Laguna Seca (2nd Update)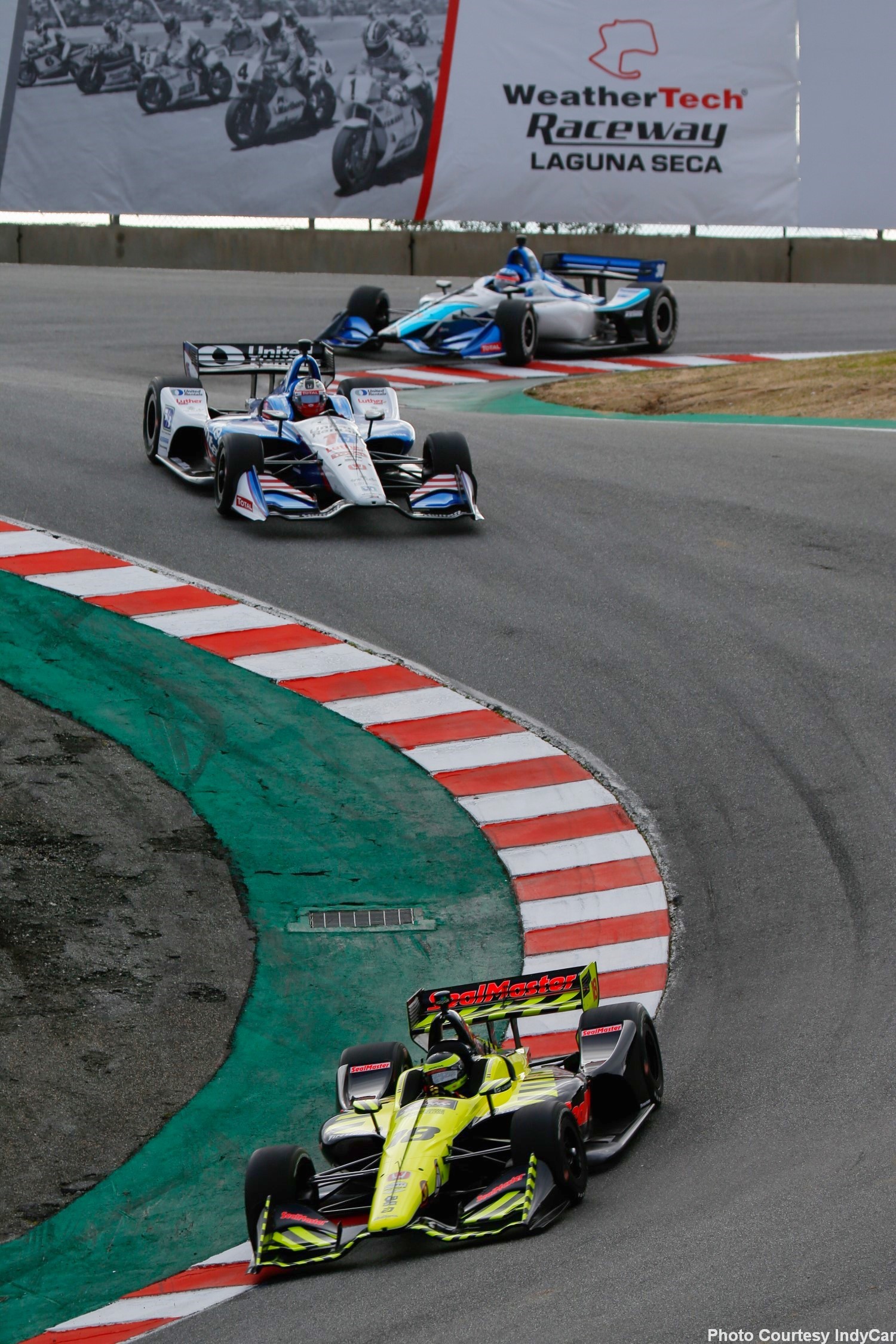 Laguna Seca
UPDATE Monterey County's board of supervisors voted on Tuesday to hire the A & D Narigi, LLC (A&D) firm as the new track manager in charge of the county-owned park that contains WeatherTech Raceway Laguna Seca.
The five-person board voted unanimously to enter into contract negotiations with A&D. Provided both sides come to terms, the company led by former Monterey Plaza Hotel general manager John Narigi will replace the Sports Car Racing Association of the Monterey Peninsula (SCRAMP) at the onset of 2020.
11/14/19 Late Thursday the county, which owns the track, identified A&D Narigi Consulting (28 Mesa Del Sol Salinas, CA. 93908 ) as the new management firm who will be paid $2.3M in raw salaries per year alone to run the track operations. As far as we can tell they have zero experience operating a motorsports facility, but they probably made a big political donation to someone.
Approval of the three-year agreement is on the Board of Supervisors agenda for Tuesday. The agreement, as well as other proposals, are available at https://bit.ly/2XgDmH5
11/14/19 After 62 years of continuous management of the Laguna Seca Raceway, the Sports Car Racing Association of the Monterey Peninsula (SCRAMP) has been advised via email by County of Monterey Assistant County Administrative Officer (ACAO) Dewayne Woods that "…the County is now in negotiations with another proposer for management services at Laguna Seca Recreational Area." According to the agenda for Tuesday, November 19 Board of Supervisor's meeting, that proposal is centered on Monterey County's direct management of the Raceway and Recreation Area.
"This news comes as a surprise to the SCRAMP organization," said Tim McGrane, CEO of WeatherTech Raceway Laguna Seca and SCRAMP, who took over the position in June 2018. "We were starting to make real progress on getting the facility and the raceway operations turned around and poised for the future, but it appears at this time we may not have the opportunity to see these plans through," continued McGrane.
This is not the first time that the county has looked for an alternative manager. A search was done in 2015 and in 2016, but neither option panned out.
NASCAR tried to get it last time, maybe they will get control of it this time, which won't bode well for IndyCar's future at the track.
Why is SCRAMP being terminated? When in doubt, follow the money. They likely lost their shirt on the IndyCar race.