Showdown at Fuji: The dream becomes a reality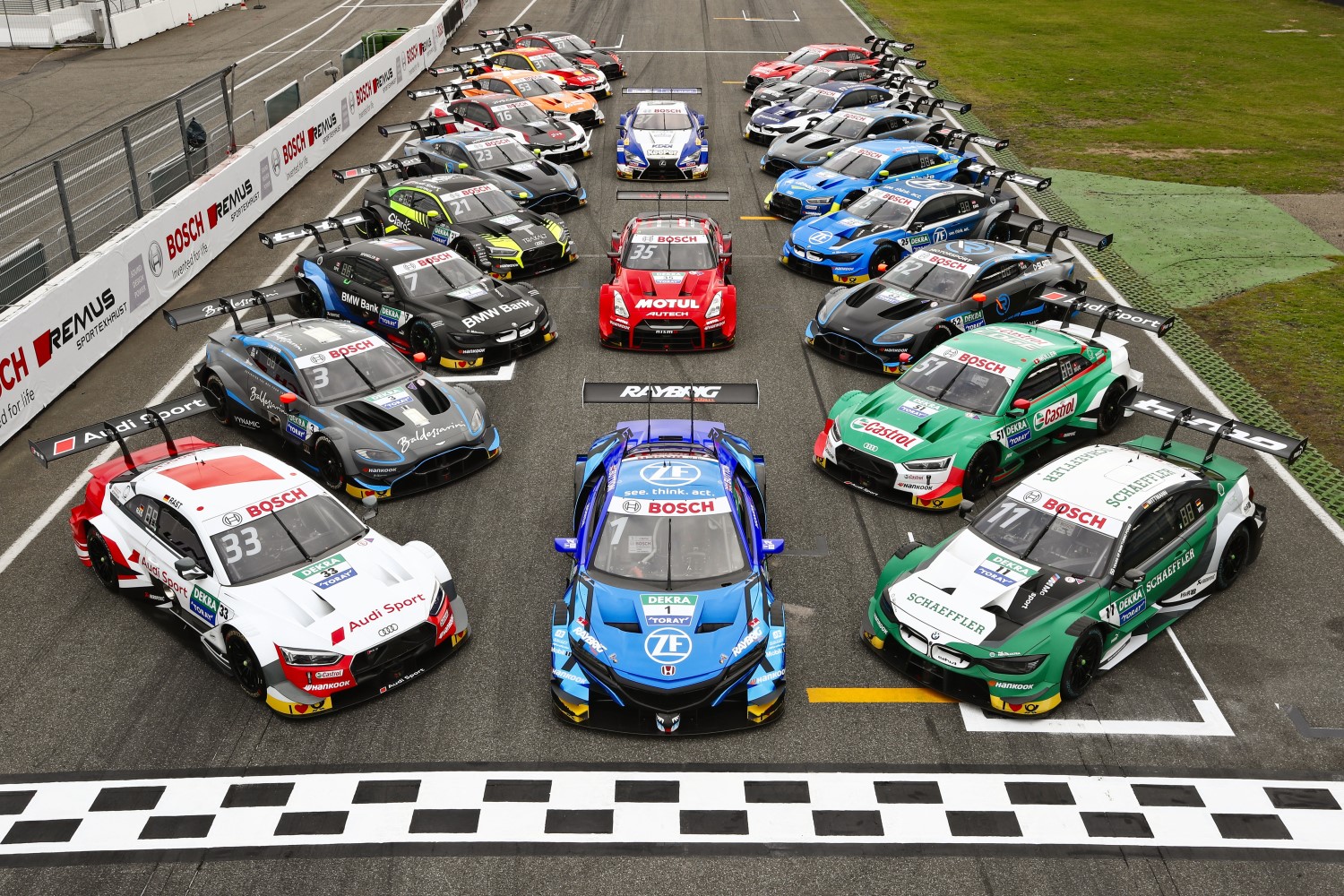 22-car lineup
The DTM breaks motorsport boundaries (literally and metaphorically) this weekend by holding its first-ever joint-race with Japan's SUPER GT championship.
Breakthrough DTM and SUPER GT 'Dream Race' gets 22-car grid
Star power: Audi and BMW's big names behind the wheel
New rules for all: rolling starts, control tires, no DRS and P2P to mix up grids
After years of strategic and technical preparatory work, the landmark race weekend will be held at the legendary Fuji Speedway, with two 55-minute-plus-one-lap races; one each on Saturday and Sunday.
After a toe-in-the-water exercise at the Hockenheimring last month (in which three Japanese GT500 cars raced in the DTM finale to gather data for the Fuji 'Dream Race'), a combined field of 22 cars – seven DTM machines from Audi and BMW, and 15 from Japanese manufacturers Lexus, Honda and Nissan – will take part.
It promises to be a thrilling weekend – one full of uncertainty and intrigue. At Fuji, all cars will run without DRS and P2P, will use Hankook's control rubber (including the SUPER GT runners, who enjoy a tire-war in Japan), and each race will begin with a rolling start. The unique layout of Fuji – it has long-radius corners and a mighty 1.475km straight – will also make it harder for the DTM outfits to find a satisfactory balance between straight-line speed and mechanical grip.
Big names all set for Japan
While the DTM drivers will race across both days, the vast majority of the two-driver Japanese squads will field a different driver on each day (the sole exception being Honda's Naoki Yamamoto, who, in the absence of Jenson Button, will drive on Saturday and Sunday).
The Japanese headliners joining the seven-man DTM squad of Loic Duval, Kamui Kobayashi, Rene Rast, Mike Rockenfeller, Benoit Treluyer, Marco Wittmann and Alex Zanardi, include newly crowned SUPER GT champions, Kazuya Oshima, Kenta Yamashita, former champions Ronnie Quintarelli, Naoki Yamamoto, Tsugio Matsuda, Ryo Hirakawa and Nick Cassidy, who also won this year's Japanese SUPER Formula single-seater championship.