Ford's new EV Mustang to be made in Mexico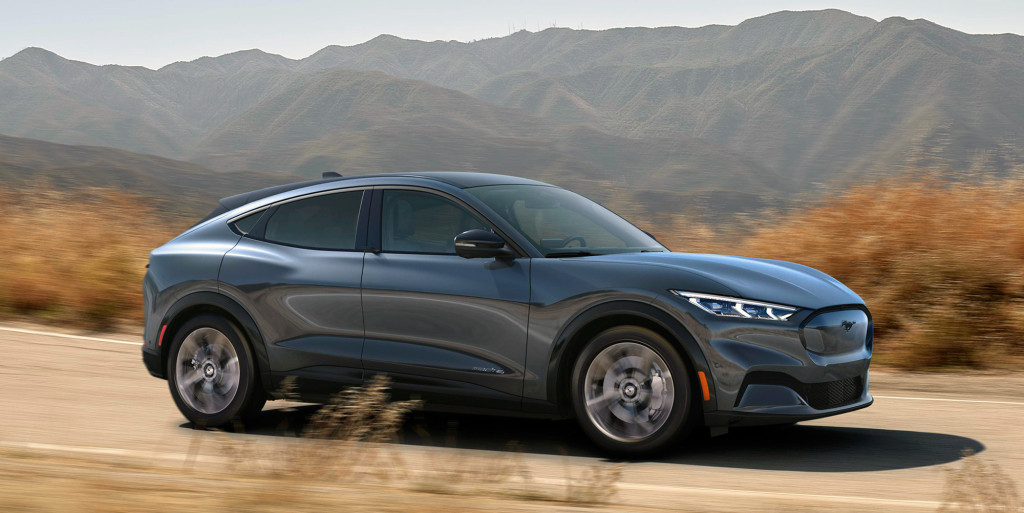 The Ford Mustang Mach E will be made in Mexico thereby depriving Americans of jobs
Naming its first all-electric crossover the Mustang Mach-E is certainly a controversial decision for Ford, as the new model does not have much in common with the iconic pony car.
It's the first time the Mustang name has been used on anything but a two-door car and Ford is hoping the nameplate will help its first all-electric SUV stand out from the competition. It's a two-way street, however, since the move could also dilute the appeal of the nameplate if it proves unsuccessful.
Mind you, chances are fans will eventually get over this if the 2021 Mustang Mach-E is good enough. U.S. buyers in general, and the Trump administration in particular, will not be thrilled to learn the new model will be made in Mexico, though.
Trumps likely reaction when he learned the EV Mustang will deprive Americans of jobs
In March, Ford confirmed the electric crossover would be built at its plant in Cuautitlan, Mexico but that was before revealing it was going to be named the Mustang Mach-E. As CNBC points out, importing such an established American name to the U.S. could be risky given President Donald Trump's tough stance on the new North American trade deal (USMCA) and on U.S. automakers importing vehicles from Mexico, China, and other places.
Furthermore, the Mustang Mach-E will debut in the midst of a highly contentious election cycle, where automotive manufacturing jobs and plant locations will be high on the candidates' agendas, particularly Donald Trump's.
U.S. automakers have traditionally chosen to manufacturing iconic American vehicles such as Mustang, Corvette and Jeep Wrangler in the United States because it's part of their appeal. However, one could argue that Ford has made the decision of building the 2021 Mustang Mach-E south of the border to keep the costs down.
In the end, that should benefit U.S. buyers, unless Ford decides to pocket the savings instead of pursuing an aggressive pricing strategy. Either way, rival Tesla might jump at the chance to tell buyers that its EVs are made in the United States, while Ford's electric crossover is not. Carscoops