NASCAR's Phelps Talks TV Ratings, ISC Merger At Homestead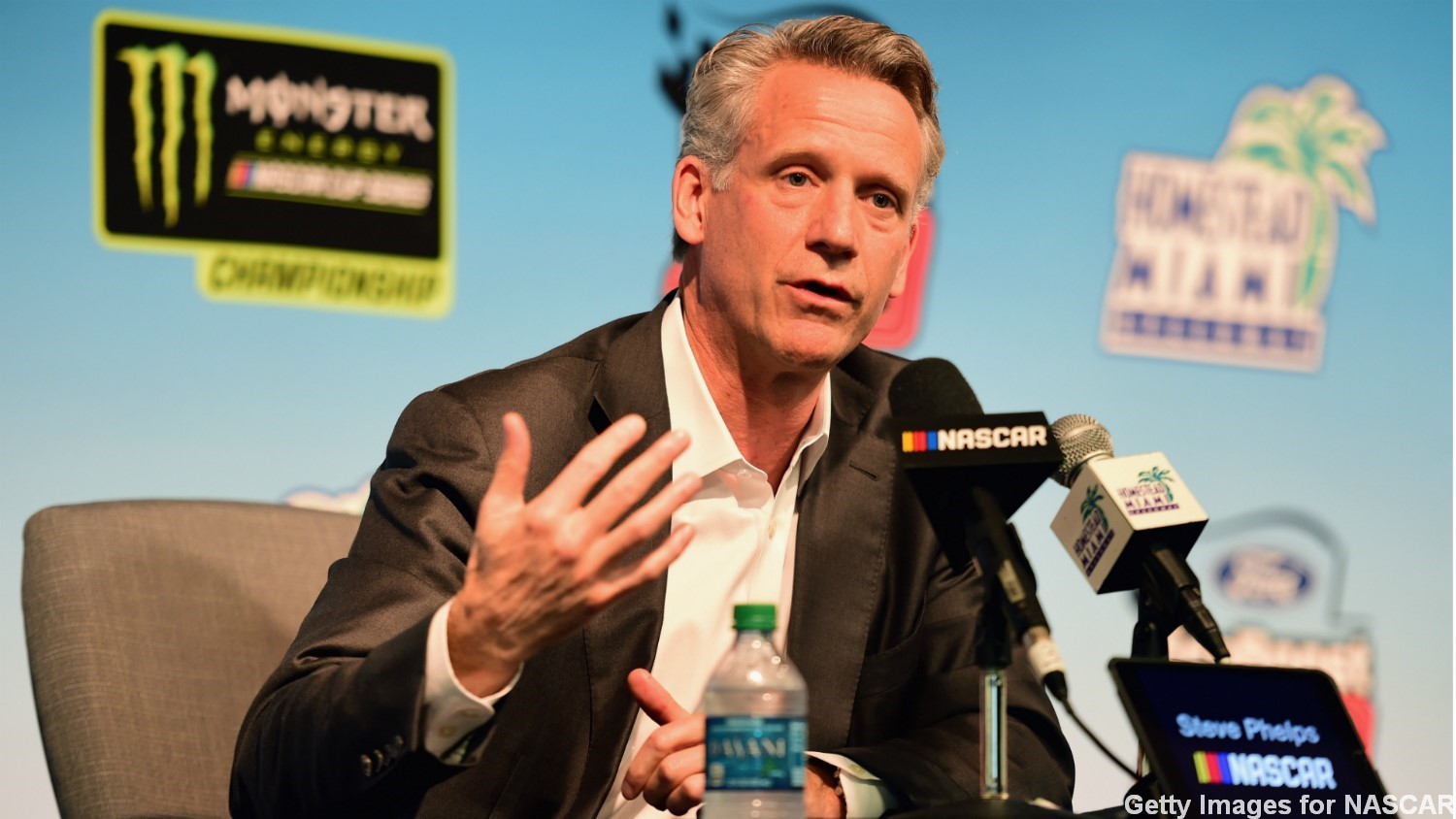 NASCAR President Steve Phelps
NASCAR President Steve Phelps in his annual state-of-the-sport press conference at Homestead-Miami Speedway sounded a confident tone following a year that has seen upticks in TV ratings, saying the sport had an "incredible season." Phelps noted that the series hopes to unveil a revamped '21 schedule by April 1, and that it will make announcements at Champion's Week in Nashville in two weeks about the specifics of its new Cup Series sponsorship model.
Phelps hit on the merger between NASCAR and ISC, saying that the new structure will be an "important part of what our future holds," creating a "bigger, stronger entity that will help service the fans."
Phelps also revealed that NASCAR hosted a prospective new car manufacturer at ISM Raceway last weekend, following industry chatter that executives from Honda were slated to be in attendance as they weigh entering NASCAR.
Phelps also confirmed a report by THE DAILY that NASCAR is evaluating changing its aerodynamic racing package for short tracks next year.