Hamilton stripped of Brazil podium over Albon punt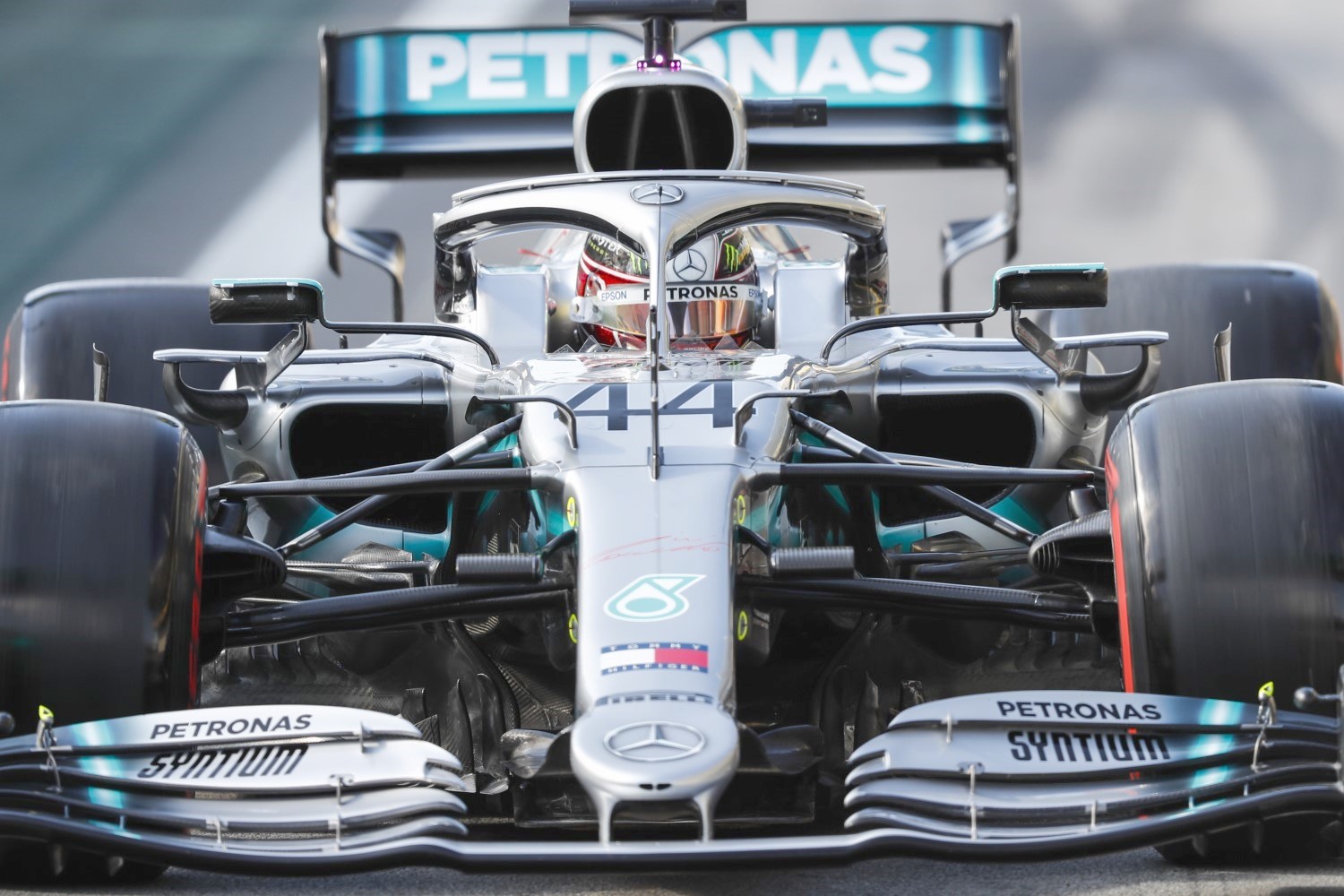 Hamilton was stripped of his podium
Lewis Hamilton has been imposed a 5-second penalty and demoted from third to seventh in the Brazilian Grand Prix after punting Alex Albon out of 2nd, with Carlos Sainz Jr. therefore, inheriting his first lucky Formula 1 podium.
While trying a dive-bomb pass, Hamilton hit Red Bull driver Albon on the penultimate lap of the race in the battle for second place, spinning Albon to the tail of the field and dropping behind Pierre Gasly himself.
Though he was unable to repass Gasly despite a huge effort, Hamilton took the checkered flag in third place and stood on the podium.
But the stewards came to a verdict without seeing Hamilton, instead using "video evidence from multiple angles including on-board cameras, broadcast cameras and CCTV".
"Car #23 [Albon] was on his normal race line," the verdict read. "Car #44 [Hamilton] attempted to pass on the inside but was unable to get far enough inside to accomplish the overtake and by the time he realized there would not be sufficient room he was unable to back out of the situation and the collision followed.
"The stewards determined that car #44 [was] predominantly at fault for the collision with #car 23 at Turn 10 [Bico de Pato] and therefore ordered a five-second penalty."
In addition to Sainz Jr., who inherits his maiden podium and McLaren's first since 2014, Alfa Romeo duo Kimi Raikkonen and Antonio Giovinazzi both move up a spot, as does Renault's Daniel Ricciardo to complete the revised top six.
Revised Provisional Results
| | | | | | |
| --- | --- | --- | --- | --- | --- |
| POS | NO | DRIVER | CAR | LAPS | BEHIND |
| 1 | 33 | Max Verstappen | Red Bull Racing Honda | 71 | +0.000s |
| 2 | 10 | Pierre Gasly | Scuderia Toro Rosso Honda | 71 | +6.077s |
| 3 | 55 | Carlos Sainz Jr. | McLaren Renault | 71 | +8.896s |
| 4 | 7 | Kimi Raikkonen | Alfa Romeo Racing Ferrari | 71 | +9.452s |
| 5 | 99 | Antonio Giovinazzi | Alfa Romeo Racing Ferrari | 71 | +10.201s |
| 6 | 3 | Daniel Ricciardo | Renault | 71 | +10.541s |
| 7 | 44 | Lewis Hamilton | Mercedes | 71 | +11.139s |
| 8 | 4 | Lando Norris | McLaren Renault | 71 | +11.204s |
| 9 | 11 | Sergio Perez | Racing Point Bwt Mercedes | 71 | +11.529s |
| 10 | 26 | Daniil Kvyat | Scuderia Toro Rosso Honda | 71 | +11.931s |
| 11 | 20 | Kevin Magnussen | Haas Ferrari | 71 | +12.732s |
| 12 | 27 | Nico Hulkenberg | Renault | 71 | +13.059s |
| 13 | 63 | George Russell | Williams Mercedes | 71 | +13.599s |
| 14 | 8 | Romain Grosjean | Haas Ferrari | 71 | +14.247s |
| 15 | 23 | Alexander Albon | Red Bull Racing Honda | 71 | +14.927s |
| 16 | 88 | Robert Kubica | Williams Mercedes | 70 | +1 lap |
| 17 | 5 | Sebastian Vettel | Ferrari | 65 | DNF |
| 18 | 16 | Charles Leclerc | Ferrari | 65 | DNF |
| 19 | 18 | Lance Stroll | Racing Point Bwt Mercedes | 65 | DNF |
| NC | 77 | Valtteri Bottas | Mercedes | 51 | DNF |