Penalty report from ISM Raceway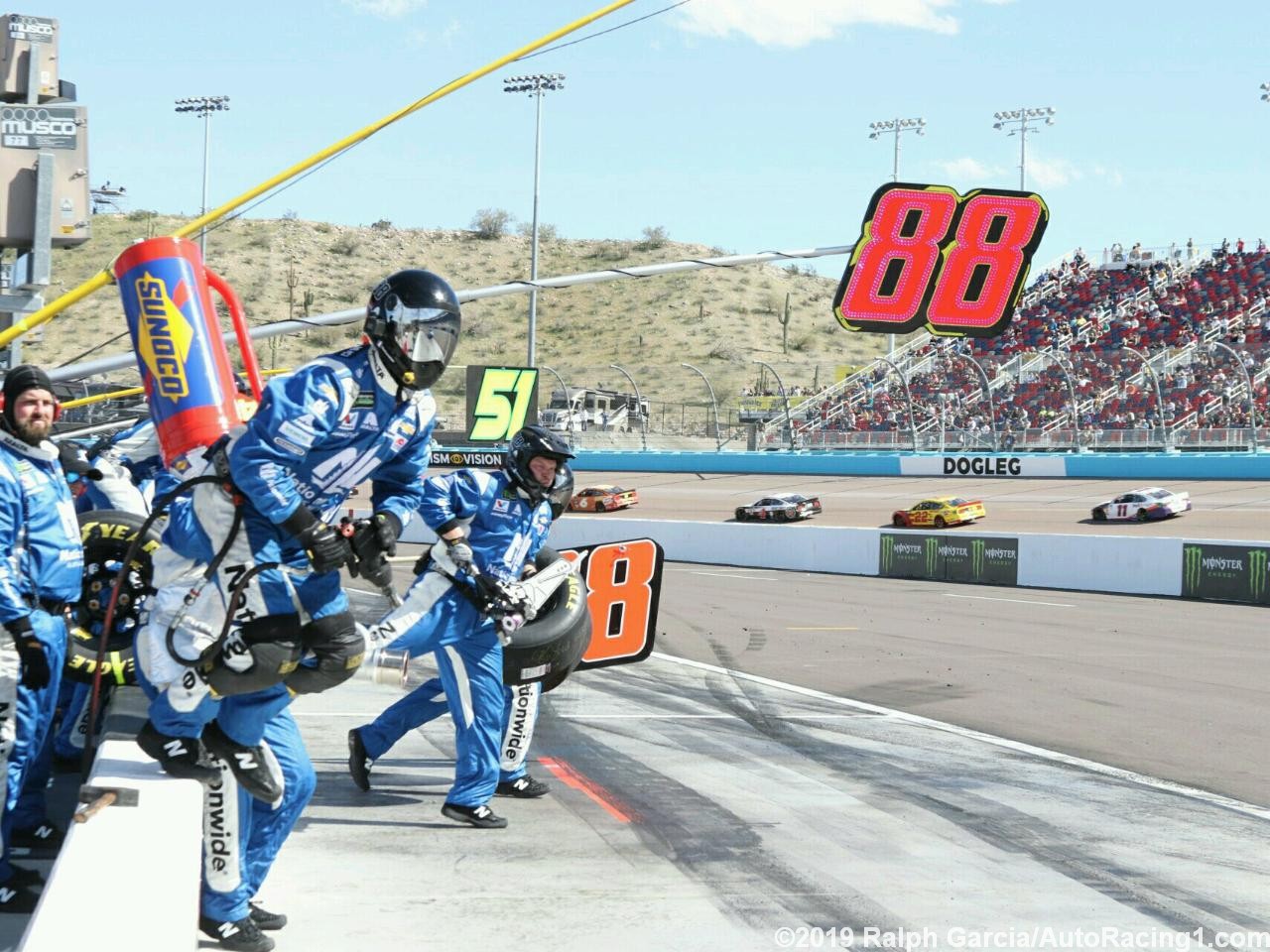 Pitstops at ISM
When is this silliness going to end?
NASCAR has fined five crew chiefs for 1 unsecured lug nut on their cars after last weekend's playoff races at ISM Raceway.
Paul Wolfe, crew chief on Brad Keselowski's No. 2 Ford, and Mike Hillman Sr., crew chief on J.J. Yeley's No. 53 Chevrolet, were each fined $10,000.
Taylor Moyer, crew chief on Zane Smith's No. 8 Xfinity Chevrolet, was fined $5,000.
Joe Shear, Jr., crew chief on Johnny Suater's No. 13 Chevrolet Truck and Trip Bruce lll, crew chief on race winner Stewart Friesen's No. 52 Chevrolet Truck , were fined $2,500.