Electric cars are changing the cost of driving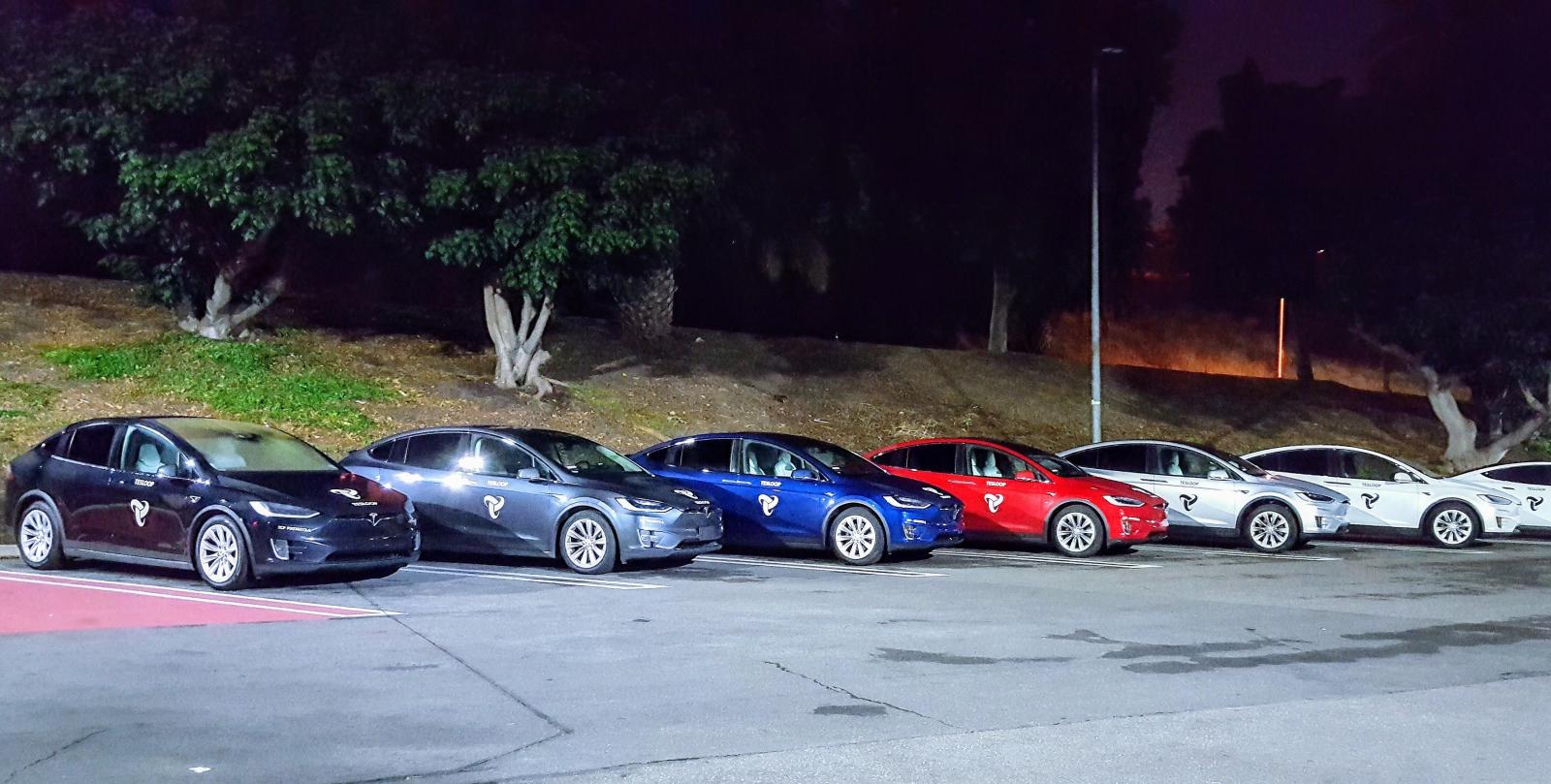 Tesloop's Tesla Fleet
Few have driven a Tesla to the point at which the vehicle really starts to show its age. But Tesloop, a shuttle service in Southern California comprised solely of Teslas, was ticking the odometers of its cars well past 300,000 miles with no signs of slowing.
The company's fleet of seven vehicles — a mix of Model Xs, Model 3s and a Model S — are now among the highest-mileage Teslas in the world. They zip almost daily between Los Angeles, San Diego, and destinations in between. Each of Tesloop's cars are regularly racking up about 17,000 miles per month (roughly eight times the average for corporate fleet mileage). Many need to fully recharge at least twice each day.
These long days have pushed Tesla's engineering to the limit making Tesloop an extreme test bed for the durability of Elon Musk's cars. Tesloop provided Quartz with five years of maintenance logs, where its vehicles racked up over more than 2.5 million miles, to understand how the electric vehicles (EV) are living up to the promising of cheaper vehicles with unprecedented durability compared to their conventional combustion-engine counterparts.
The results reveal Tesla to be a company still ironing out bugs in its products, but one that pushes the limits of what vehicles can do. "When we first started our company, we predicted the drive train would practically last forever," Tesloop founder Haydn Sonnad told Quartz. "That's proven to be relatively true." He notes that every car except one, a vehicle taken out of service after a collision with a drunk driver, is still running. "The cars have never died of old age," he added. There is much more to this interesting article on Quartz