Atlanta To Be First True Test Of New Aero Package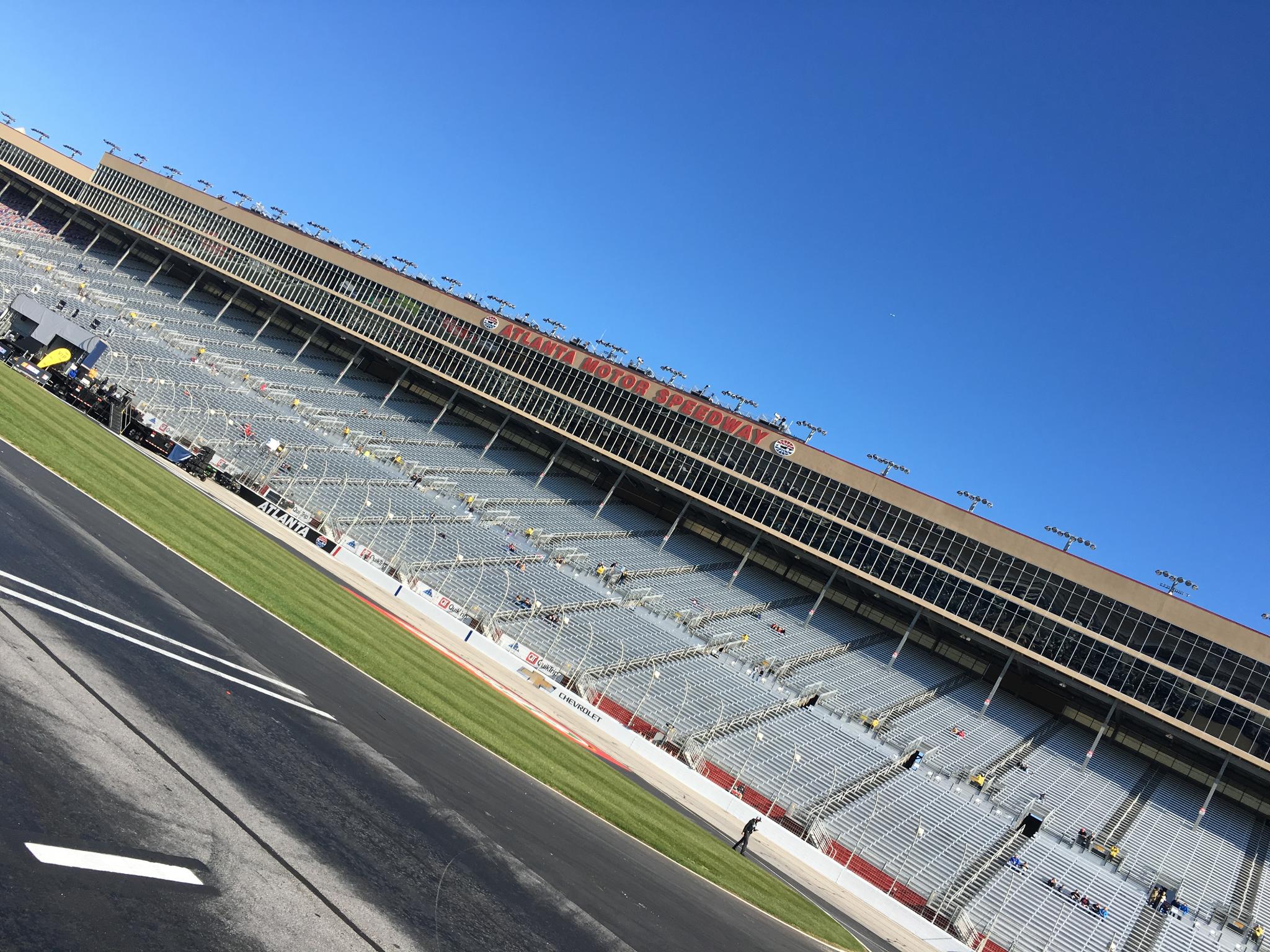 Atlanta Motor Speedway will be the first track to use NASCAR's new aero package
Pete McCole/AR1.com
NASCAR's new low-downforce aero rules package will get its first shakedown of the year in this weekend's Folds of Honor QuikTrip 500 at Atlanta Motor Speedway, and everyone from the drivers to the fans to the media are hoping the new package can deliver everything NASCAR has promised.
NASCAR tried all several new rules packages last season in the lead-up to the Chase for the Sprint cup, including a high-downforce package at Indianapolis and a low-downforce package at Kentucky.
When NASCAR rolled out the low-downforce package at Darlington last September, the results were everything they were hoping for: close racing, lots of passing – a better product on the track.
NASCAR is looking for the same results this weekend at Atlanta, and from what the drivers have seen so far have been encouraging.
"You can definitely tell the difference in downforce," said Greg Biffle. "The car is definitely a lot freer, on top of the race track a lot more. We started pretty far off. We didn't have that much speed right off the truck, but we're getting it dialed in slow but sure.
"It looked like some of the other guys' cars drove pretty good. Every time I was leaving I could see guys loose running across the bottom, so I think it's gonna be a great race."
Several NASCAR teams got a chance to get a first look at the new rules package during a Goodyear Tire test session at Las Vegas back in January. Hendrick Motorsports driver Jimmie Johnson was among the four drivers who participated in the test, and said he was pleased with what he felt and saw out of the new package.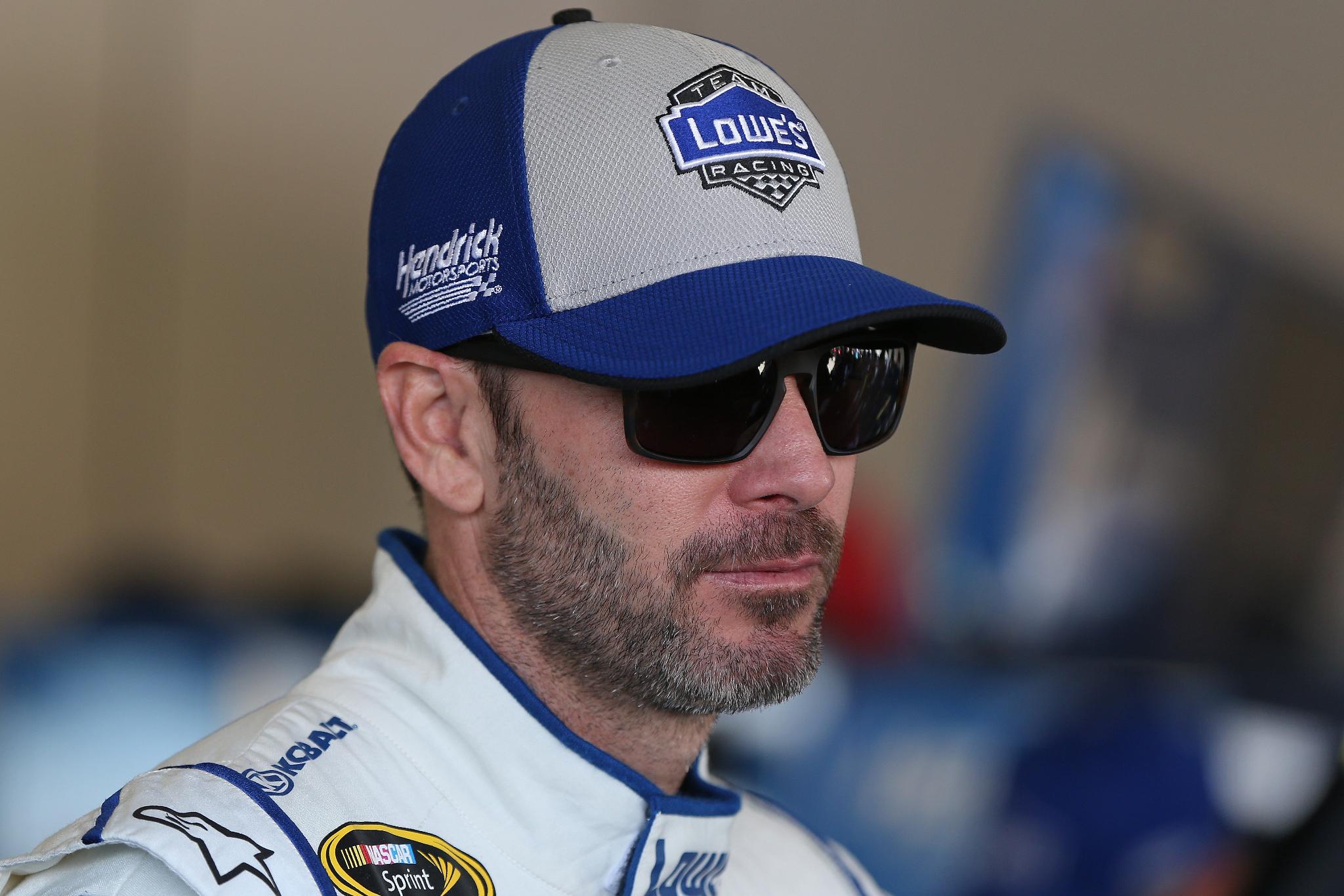 Jimmie Johnson shook down the new aero package at a test at Las Vegas
Matt Sullivan/Getty Images
"The Las Vegas test for us went really well," said Johnson. That is our only true kind of measuring stick and how we think we will perform for the '16 season with the new rules package. But it's going to be a constant evolution. The teams are going to continue to figure out how to create more downforce and more mechanical grip.
The only question left in the equation for this weekend's race is whether or not Goodyear has hit on the right tire combination to go with the aero package at Atlanta.
Several drivers, such as Carl Edwards, would prefer to see a tire that falls off as the race progresses, as it makes for better racing on the track.
"You want the tire to give up because it just adds another layer to the race," said Edwards. "I mean, do you pit or not? You can just stay out until you run out of fuel and stay in front of the guys regardless of whether they have new tires or now, so I know Goodyear wants that – they want the best tire competitively that they can make, but they are put in a box because we're doing the exact opposite as teams. We're going faster and faster and faster through the corner and adding more downforce and adding more load and they keep having to make the tire more durable, so hopefully NASCAR continues down this path."
[adinserter name="GOOGLE AD"]"From a handling perspective or a driver style perspective if you are going to be nice to your tires they are going to last longer and work your way to the front," said Johnson If you are a young guy and have something to prove, you are probably going to start off quick and then fall fast. It creates passing. That is what we are all after. You've got the best drivers, best teams in the country. Put them all in equal cars running the same speed it's a parade. We don't want that."
Adding to the problem of picking the correct time combination is the fact that Atlanta's racing surface tends to chew up tires quickly, but, the track is still a favorite among the drivers.
"I've kind of felt and maybe it's just my opinion, but I've felt like the surface of this track has always created the slick conditions," said Johnson "Even with a rules package that the drivers might not love, we still come to Atlanta and the drivers still love racing here. As rough as it is and how porous the asphalt is it just continues to create an environment that we love regardless of rules package or tire that shows up. It's always fun here."