Albon poised to keep Red Bull seat (2nd Update)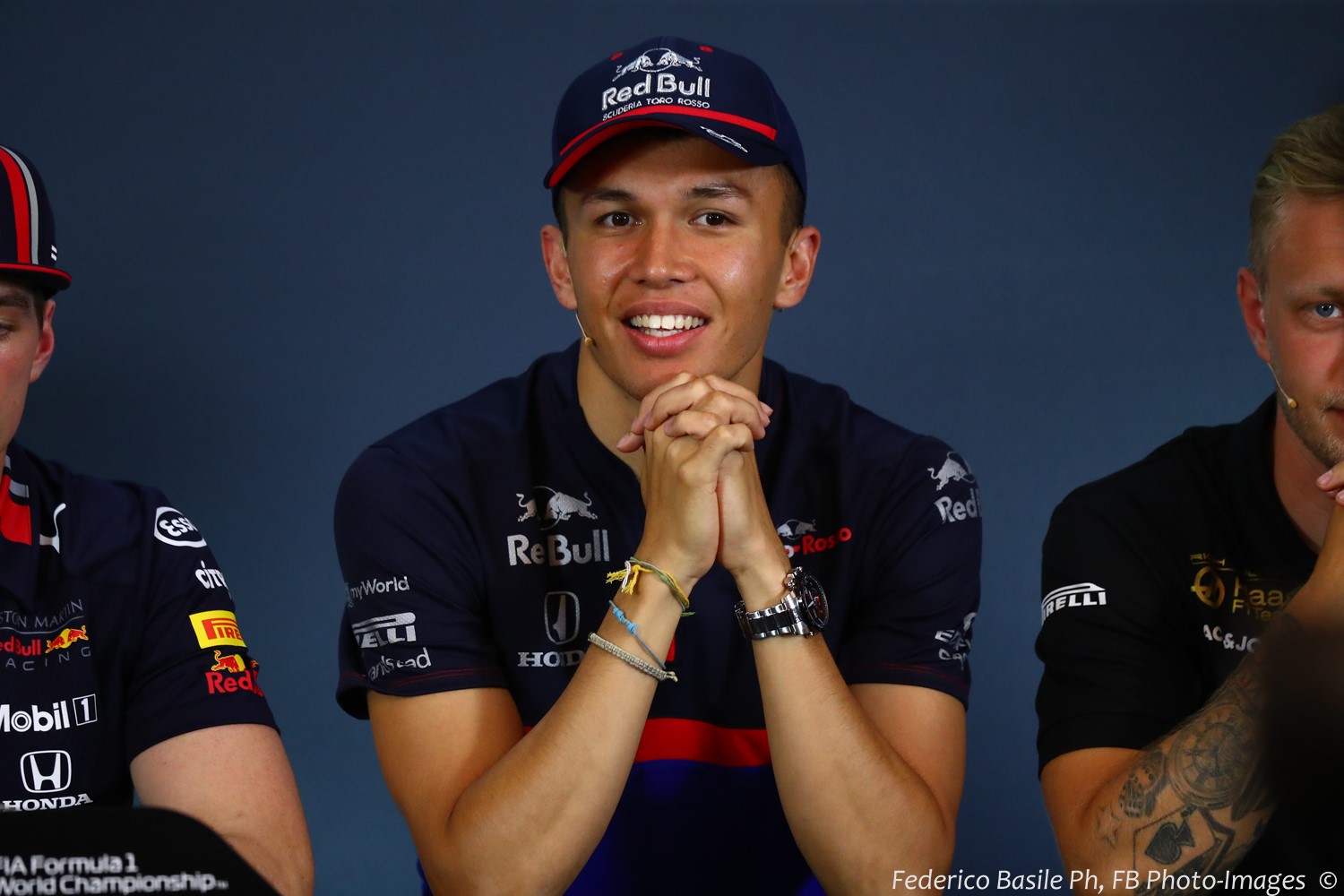 Alex Albon
UPDATE (GMM) Alex Albon looks set to keep his seat at Red Bull, even though Dr Helmut Marko says he is in "no rush whatsoever" to make a final decision.
The other two candidates are Pierre Gasly and Daniil Kvyat, the current Toro Rosso drivers who were both previously ousted from Red Bull Racing.
"Gasly is doing well now," Marko, who demoted the Frenchman earlier in 2019, told Sky Italia.
Gasly also commented in Austin: "I have not forgotten how to drive, and I drive exactly the same as I did before.
"But I am not thinking about Red Bull Racing. I'm totally focused on my job here."
Russian Kvyat, meanwhile, said he is happy to have heard Marko's recent statement that he is a contender to be Max Verstappen's 2020 teammate.
"Yes, it's great to know that, but I don't follow the story especially closely," he said.
"I am focused on my work, and when Red Bull makes a decision, whatever it is, I will accept it respectfully."
The British-born Thai rookie Albon appears poised to retain the plum seat.
"Albon gets better with each race. He works incredibly hard and keeps both feet on the ground," Marko told Auto Motor und Sport.
10/16/19 (GMM) Alex Albon appears to be in pole position to remain at Red Bull in 2020.
After Suzuka, Dr Helmut Marko said the British-born Thai rookie is "getting better", after taking over from Pierre Gasly five races ago.
But Marko added: "He has some speed to gain in the race. He takes too long to get going."
Team boss Christian Horner, though, is more upbeat about Albon's chances of keeping the race seat for 2020.
He said the 23-year-old did an "amazing job" at Suzuka.
"He's certainly making a really good play for it," Horner told Channel 4. "It's his seat to lose in many respects and I think he's done a super job so far."
However, he warned that Red Bull will not rush to make it decision.
"We've still got plenty of time. All the drivers are under contract, we don't need to rush, but I'm very pleased with what he's done so far," Horner said.
10/15/19 (GMM) Red Bull is not ready to lock in Alex Albon for 2020.
The energy drink outfit promoted the British-born Thai rookie from Toro Rosso mid this year to replace the struggling Pierre Gasly.
After Suzuka, which was Albon's fifth race alongside Max Verstappen at Red Bull Racing, Dr Helmut Marko told Osterreich newspaper: "He is getting better."
And when asked explicitly by Auto Motor und Sport if he is happy with the 23-year-old, Marko answered: "Considering he was at Suzuka for the first time, he did a very good qualifying.
"He has some speed to gain in the race. He takes too long to get going," the Red Bull official added.