PETRONAS Yamaha SRT to run two A-Spec Yamaha YZR-M1 bikes in 2020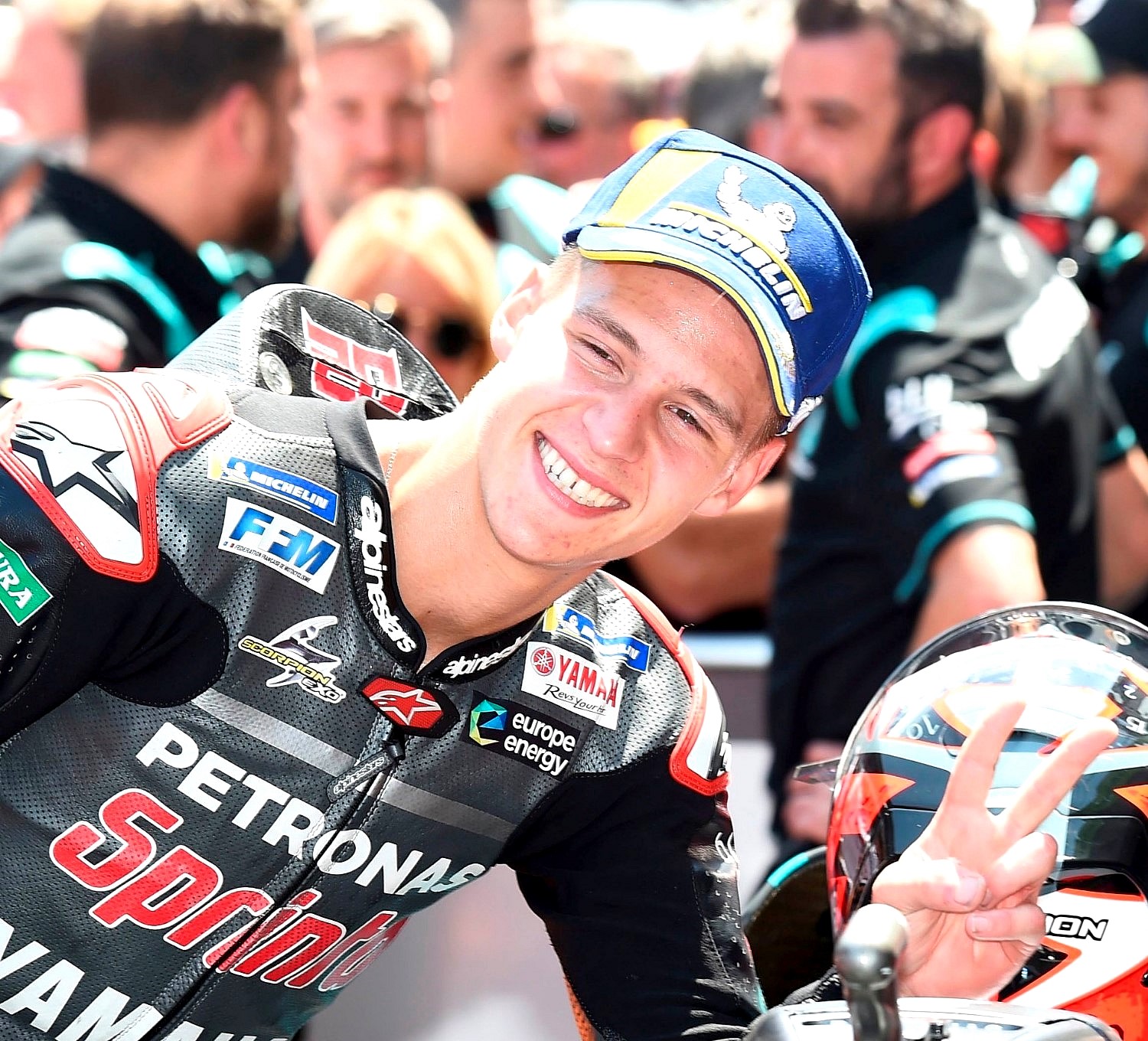 Fabio Quartararo gets a top bike next year
PETRONAS Yamaha Sepang Racing Team will field two A-Spec Yamaha YZR-M1 machines in 2020 thanks to additional commitment from PETRONAS and Yamaha.
The team has fielded one A-Spec and one B-Spec Yamaha YZR-M1 for its debut MotoGP season in 2019. Heading into its home race, the Malaysia Motorcycle Grand Prix, the team sits in fourth position in the overall Team standings as well as leading the Independent Team classification by 58 points. Over the course of 2019, the team has started from the front row of a GP fourteen times, with four pole positions and six trips to the podium.
This new agreement means that both Franco Morbidelli and Fabio Quartararo will run with equal machinery next year.
Razlan Razali
Team Principal, PETRONAS Yamaha Sepang Racing Team
"It has been an incredible first season for PETRONAS Yamaha Sepang Racing Team in MotoGP. We are very grateful to PETRONAS for their commitment and Yamaha for their faith in us to deliver. Both Franco and Fabio have contributed enormously to our success this year and having both riders on equal machinery will enable us to achieve even better things. We are particularly proud to be able to make this announcement in Malaysia, the home of both PETRONAS and the team."
Lin Jarvis
Managing Director, Yamaha Motor Racing Srl
"We are very happy to confirm that we have reached agreement here in Sepang for the PETRONAS Yamaha Sepang Racing Team to field two A-spec YZR-M1 bikes for the 2020 season. The performances of both Franco and Fabio have been excellent this year and this shows by the achievements of the riders and team in the various championship rankings they have achieved thus far both individually and as a team. The support of PETRONAS to this new team has been crucial in permitting the team to make a further step forward for 2020 with two A-spec bikes. Yamaha commit to providing the team and the riders our best possible support to enable them to make further progress in 2020 with race wins as well as hopefully achieving the best Independent rider and Team crowns."