DTM reveals full support series for 2020 season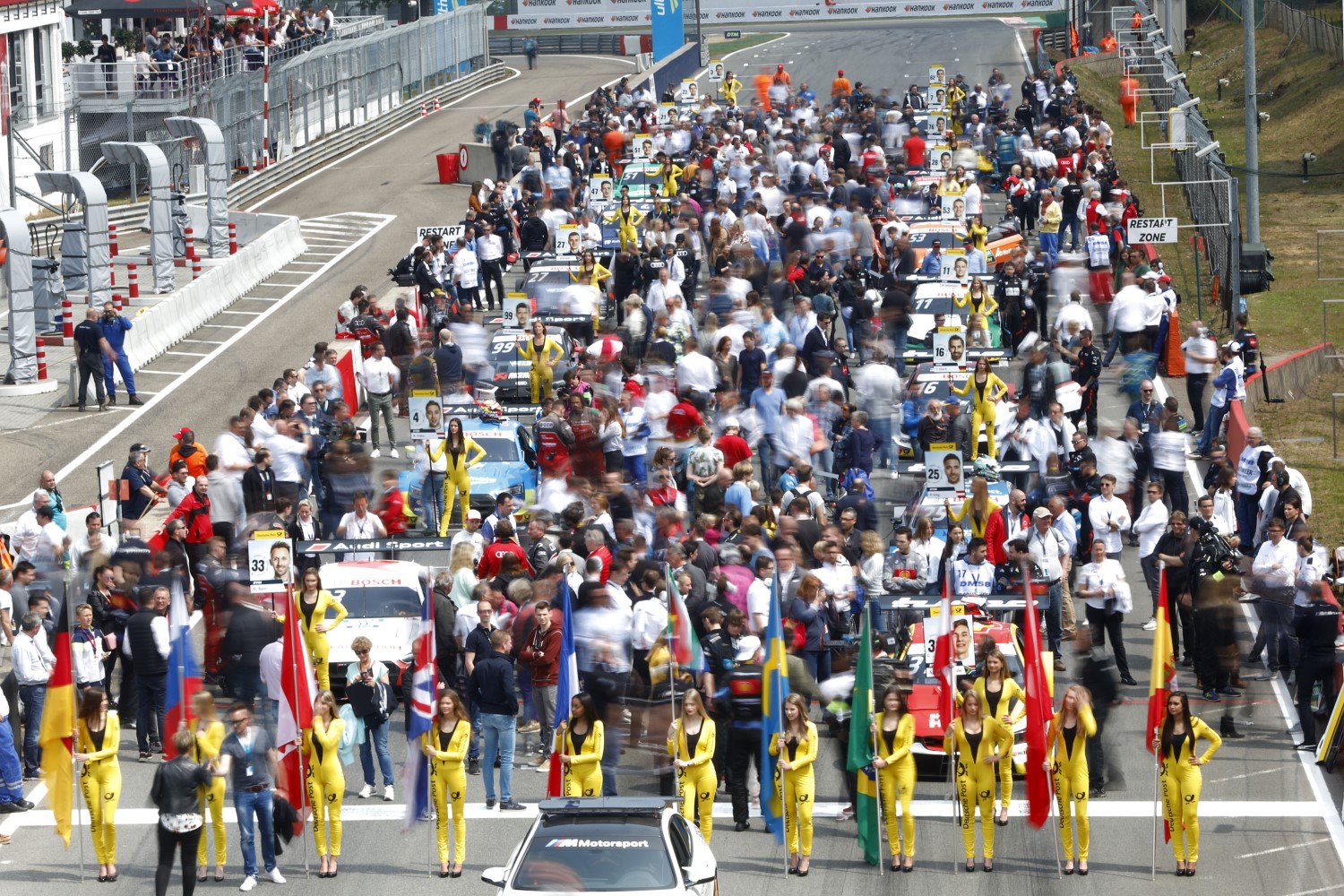 The opening 2020 race is at Zolder
DTM umbrella organization ITR has unveiled the full support schedule for next year's 10-round DTM calendar. The DTM's 34th season kicks off at Zolder, Belgium on April 24-26, and motorsport fans can expect the traditional mix of high-quality race action across all event days.
"Our 10-event racing calendar is completely packed," said Frederic Elsner, ITR Director of Business Unit Event. "We've pulled together attractive packages for each race weekend by combining popular nationals with established European racing series. In particular, we've grown the depth of our GT racing provision for next year.
"After their hugely successful debut season in 2019, we once again welcome W Series back to our support program. And fans of historic racing cars won't be forgotten either – our paddocks will once again reverberate to the sounds of classic racing machinery.
"We're also particularly pleased that we've been able to pull together a really varied and exciting bill at each of our new tracks on the 2020 calendar – Igora Drive, Anderstorp and Monza."
More GT action than ever
The brand-new DTM Trophy and the DMV GT & Touring Car Cup (DMV GTC) both significantly bolster the DTM schedules with additional GT racing action. The DTM Trophy is a newly created, ITR-promoted race series for close-to-production rear-wheel-drive GT cars. GT sports cars are also used in the DMV GTC, primarily from more powerful categories such as GT3, Porsche Carrera Cup and Lamborghini Huracan Super Trofeo. For 2020, the GT Open Russia and the TCR Russia will feature prominently at Igora Drive, the all-new track facility constructed outside St Petersburg, Russia.
The perfect blend
The 2019 debut of W Series, a new single-seater championship for women, was a huge success – and it returns for 2020, racing alongside DTM at six events. As per last year, several Porsche one-make series, the Lotus Cup Europe and the Belcar Endurance Championship add variety, noise and packed grids to several race weekend.
Historic series set to thrill nostalgia-hungry fans
Fans of motorsport history will again get their money's worth at several rounds of the DTM next season. DRM Classics, in which many of yesterday's heroes return to drive the historic cars of their past, returns to the bill at Zolder and the Norisring.
For classic petrolheads, sports cars from the golden era of Group C will join the festivities at the Norisring, a track at which they raced spectacularly during the 1980s; and historic Formula 1 cars will join the Brands Hatch weekend.
And the Tourenwagen Classics field once again makes a popular return to the paddock. The series, which races many classic DTM cars from the 1980s and '90s, joins the support program at three race events.
Tickets for seven 2020 events are immediately available: Zolder (24–26 April), Lausitzring (15–17 May), Monza (26–28 June), Brands Hatch (22–23 August), Assen (4–6 September), Nürburgring (11–13 September) and Hockenheimring (2–4 October). Motorsport fans can experience DTM practice sessions for as low as 10 Euros; weekend tickets start from 29 Euros. Tickets can be ordered through the new ticket shop at DTM.com (https://2020.dtm.com/en/events).
DTM 2020 calendar with support program*
24/04–26/04, Circuit Zolder (BEL): DTM Trophy, Porsche Carrera Cup Benelux, Belcar Endurance Championship, DRM Classics
15/05–17/05, Lausitzring (GER): DTM Trophy, DMV GTC, Tourenwagen Classics
29/05–31/05, Igora Drive St. Petersburg (RUS): W Series, GT Open Russia, TCR Russia
12/06–14/06, Scandinavian Raceway Anderstorp (SWE): DTM Trophy, W Series, Tourenwagen Classics
26/06–28/06, Autodromo Nazionale Monza (ITA): DMV GTC, W Series, Porsche Carrera Cup France, Lotus Cup Europe
10/07–12/07, Norisring (GER): DTM Trophy, DMV GTC, W Series, DRM & Group C Classics, + t.b.a.
22/08–23/08, Brands Hatch Circuit (GBR): W Series, Lotus Cup Europe, F1 Classics, + t.b.a.
04/09–06/09, TT Circuit Assen (NED): DTM Trophy, W Series, Belcar Endurance Championship, Tourenwagen Classics
11/09–13/09, Nürburgring (GER): DTM Trophy, DMV GTC, Porsche Carrera Cup Benelux, Lotus Cup Europe
02/10–04/10, Hockenheimring Baden-Württemberg (GER): DTM Trophy, DMV GTC, Porsche Carrera Cup Benelux, + t.b.a.
* Subject to FIA approval.