ITR announces new 'DTM Trophy' race series for GT cars'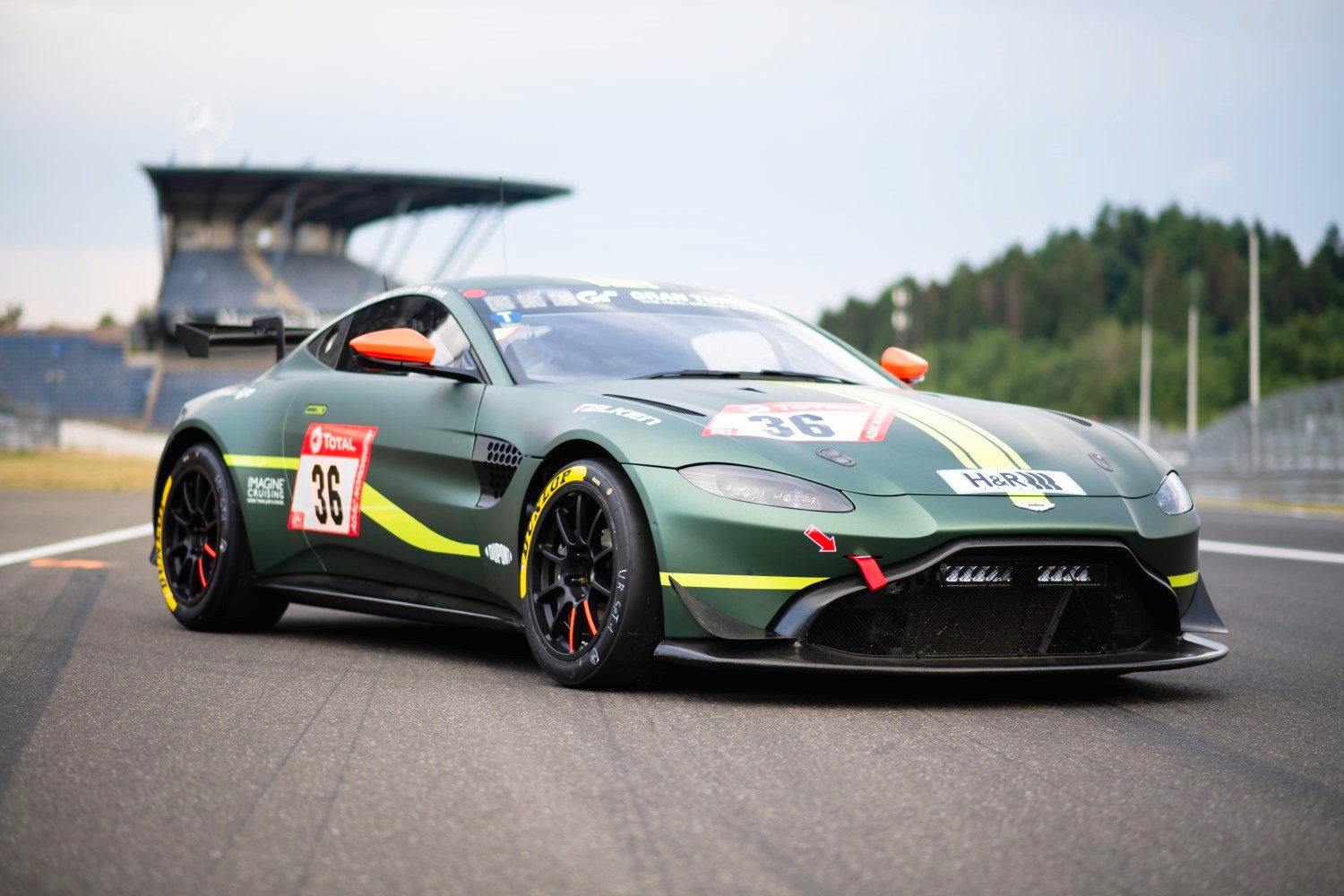 Aston Martin Vantage GT4
Starting in 2020, DTM umbrella organisation ITR will run its own racing series for near-series-spec GT cars as part of the DTM's schedule of races in Germany and Benelux. The 'DTM Trophy', open to international teams and drivers, will feature two free-practice sessions per race weekend on Fridays, and a 20-minute qualifying session and 30-minute race each on Saturdays and Sundays.
Drivers and teams with near-series-spec GT cars eligible for FIA categories E2-SH and E2-SC of all manufacturers are entitled to participate. Almost every brand represented in motorsport has a corresponding GT car with 400 to 500 hp in its portfolio – most notably Audi, BMW and Aston Martin, who are all represented within the DTM, but also brands such as Mercedes-AMG, Porsche, McLaren, Ford, Chevrolet, Lotus, Jaguar, Toyota and Nissan.
In order to ensure sporting parity, ITR will determine the specification of all participating vehicle types before the start of the season, from which the basic classification of different models will be made. The resulting Balance of Performance (BoP), used throughout many GT racing categories, will take into account each different vehicle concept to ensure the starting grid is as well-balanced as possible.
A series for ambitious youngsters and seasoned professionals
"With the DTM Trophy, we're creating an attractive package for both the ambitious young driver and the seasoned professional," said ITR Managing Director Achim Kostron. "The opportunity to race near-series-spec GT vehicles – a category supported by a diverse and attractive range of international automotive manufacturers – will make for a fantastic series that will be enjoyed by fans and competitors alike."
There will be three championship categories within the DTM Trophy: one for drivers, one for teams, and a junior category for drivers aged 22 and under (born in 1998 or later).
Driver ratings, common in many other GT series, will not exist in the DTM Trophy. Minimal entry standard is set at International D-license. Points will be awarded in the same manner as in the DTM: the winner receives 25 points down to one point for 10th position. And, as in DTM, points will be awarded for the top three qualifiers: 3-2-1.
Series to race at every German round of the DTM
Registration for the new DTM Trophy opens on 6 November 2019 and ends on 11 March 2020. The enrollment fee is € 27,000 plus VAT per participant. In its debut season, the DTM Trophy will be held across seven DTM race weekends: Zolder (24-26 April), Lausitzring (15-17 May), Anderstorp (12-14 June), Norisring (10-12 July), Assen (4-6 September), Nürburgring (11-13 September) and Hockenheimring (2-4 October).
In early October, the ITR announced that, in addition to W Series, the DMV GT & Touring Car Cup (DMV GTC) will run on the DTM's support bill next season. The DMV GTC is a racing series established in Germany for customer sport teams. In the future, this will develop as the category to accommodate cars from categories such as GT3, Porsche Carrera Cup and Lamborghini Huracan Super Trofeo, which race in a single field but are classified separately.