Max Verstappen loses pole for Mexican GP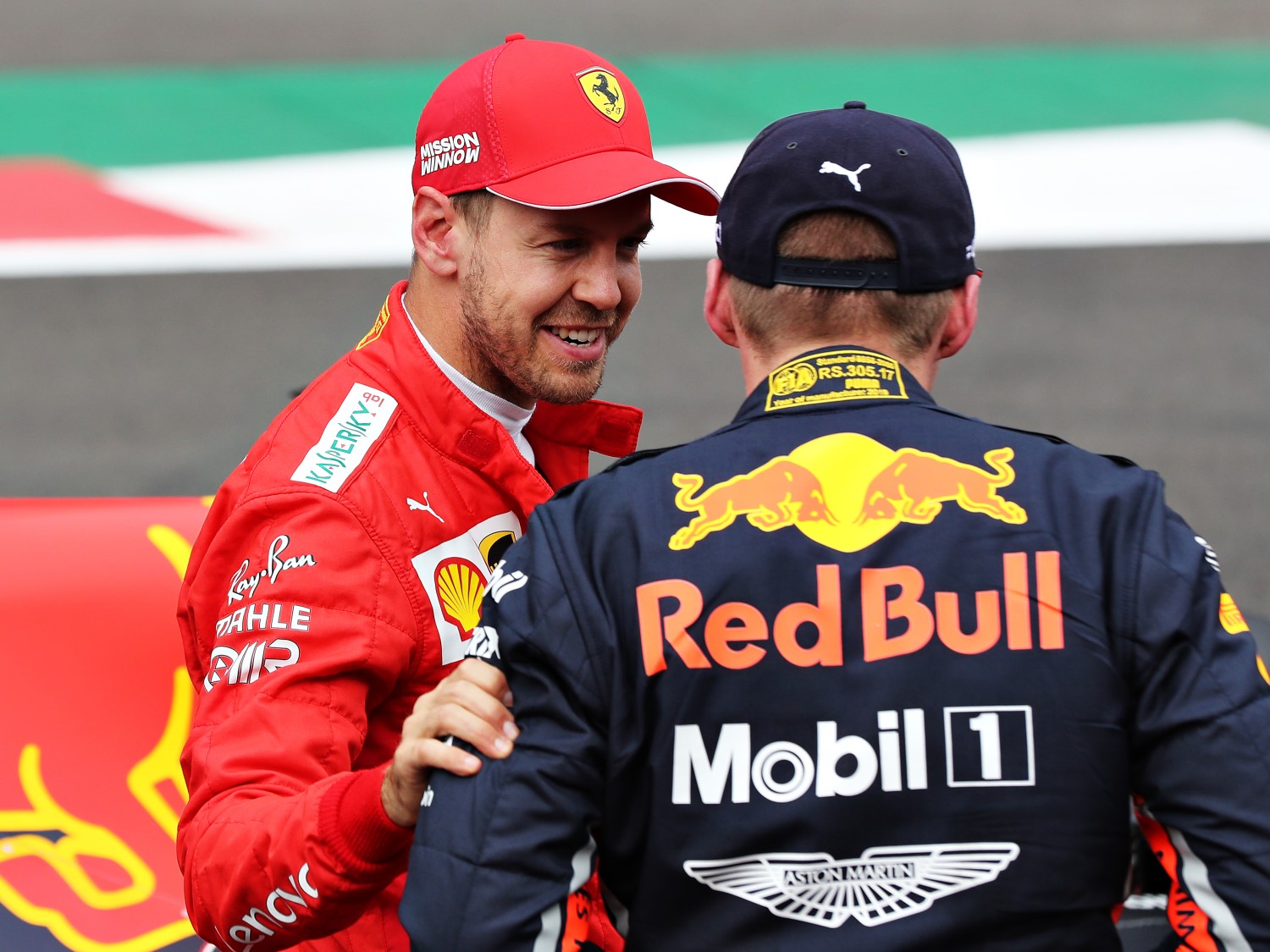 In Parc Ferme Vettel laughs and tells Max, what you did not see the yellow? You dumb arse
Max Verstappen has been stripped of pole position for failing to slow sufficiently for a yellow flag in the wake of Valtteri Bottas' crash during qualifying in Mexico, with Charles Leclerc promoted to top spot with his Ferrari teammate Sebastian Vettel alongside.
Verstappen, already on provisional pole, improved on his effort and set a purple time through the final sector, in which a single yellow flag was shown due to Bottas' crash moments beforehand.
Verstappen in the press conference emphasized that he did not back off.
Stewards subsequently summoned Verstappen to a hearing and deemed his actions worthy of a three-place grid penalty.
Stewards deemed that video, audio and telemetry evidence "clearly showed that the driver attempted to set a meaningful lap time and failed to reduce his speed in the relevant marshaling sector.
"Driver of Car 33 (Verstappen) admitted that he was aware that Car 77 (Bottas) crashed and did see the car on the left-hand-side of the track, but was not aware of the waved yellow flag.
"He also admitted not reducing his speed on the yellow sector.
"The stewards noted from the onboard images of Car 33 that the waved yellow flag was clearly visible and was shown with enough notice.
"Car 5 – Sebastian Vettel reduced speed significantly as per the regulations."
Lewis Hamilton will now start third, with Verstappen alongside.