Video: Trump awards Presidential Medal of Freedom to Roger Penske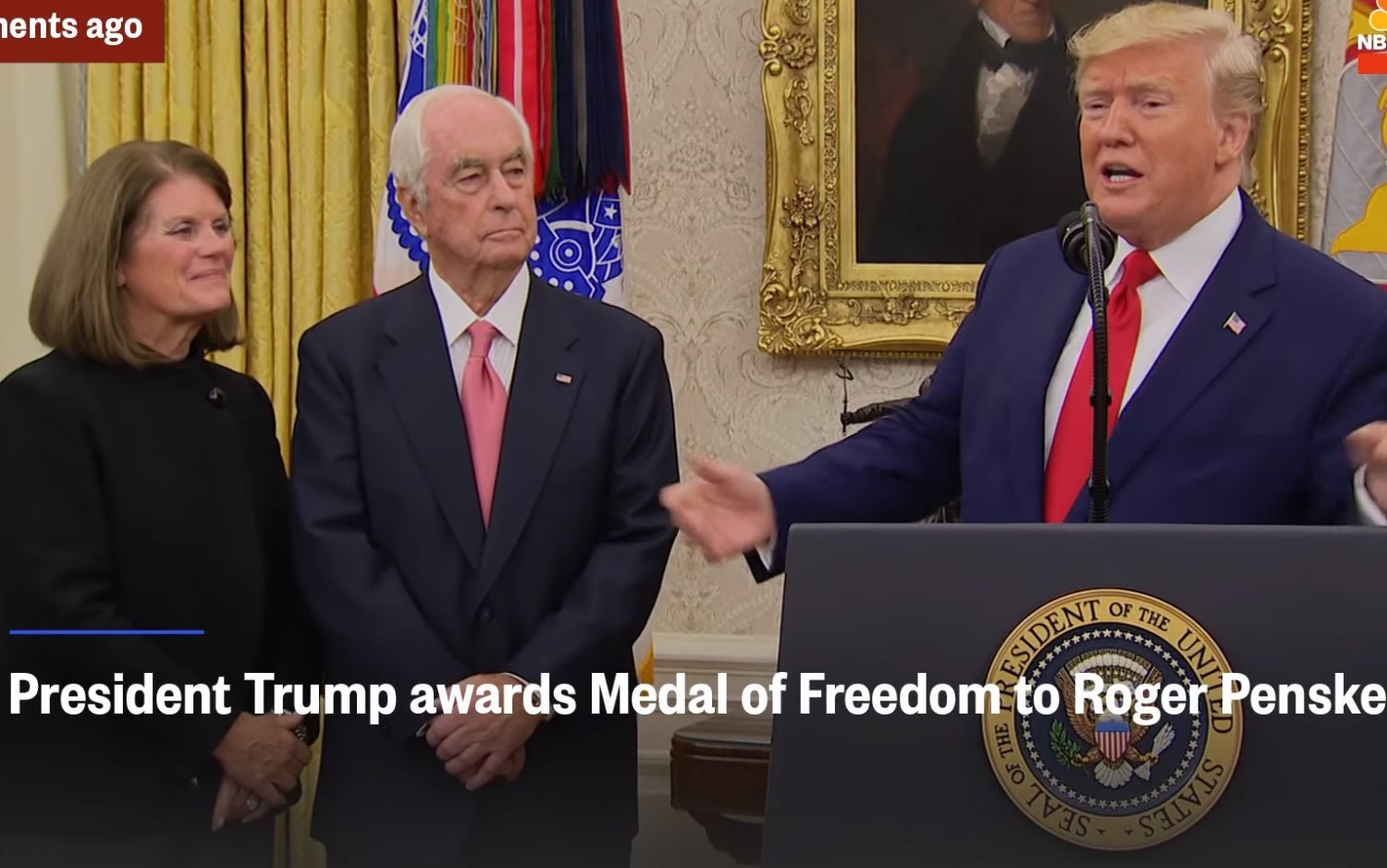 Trump and Roger and his wife Kathy
Watch live coverage as President Trump awards the Medal of Freedom to motorsports icon Roger Penske.
The Presidential Medal of Freedom Award is the Nation's highest civilian honor, which may be awarded by the President to individuals who have made especially meritorious contributions to the security or national interests of the United States, to world peace, or to cultural or other significant public or private endeavors.
"Roger S. Penske is a well-known American success story," said the White House statement on the presentation of the award. "Guided by his father's favorite phrase, 'effort equals results,' Mr. Penske built his one car dealership into Penske Corporation, a leader in global transportation services. On the track, Mr. Penske built and led Team Penske into the most successful motorsports team in history. Mr. Penske's passion and unrelenting drive have established him as a business and motorsports icon."
During the presentation ceremony in the Oval Office of the White House Thursday afternoon President Trump reflected on Penske's many accomplishments in racing, in business and in community service.
"It's a wonderful honor to receive this award," said Penske during the ceremony that included his brother, his five children and his wife Kathy. "It's amazing to be here today…Winning the Presidential Medal of Freedom is very special, and to me it means more than any business success or motor sports trophy."