Mercedes team has steep learning curve ahead of season opener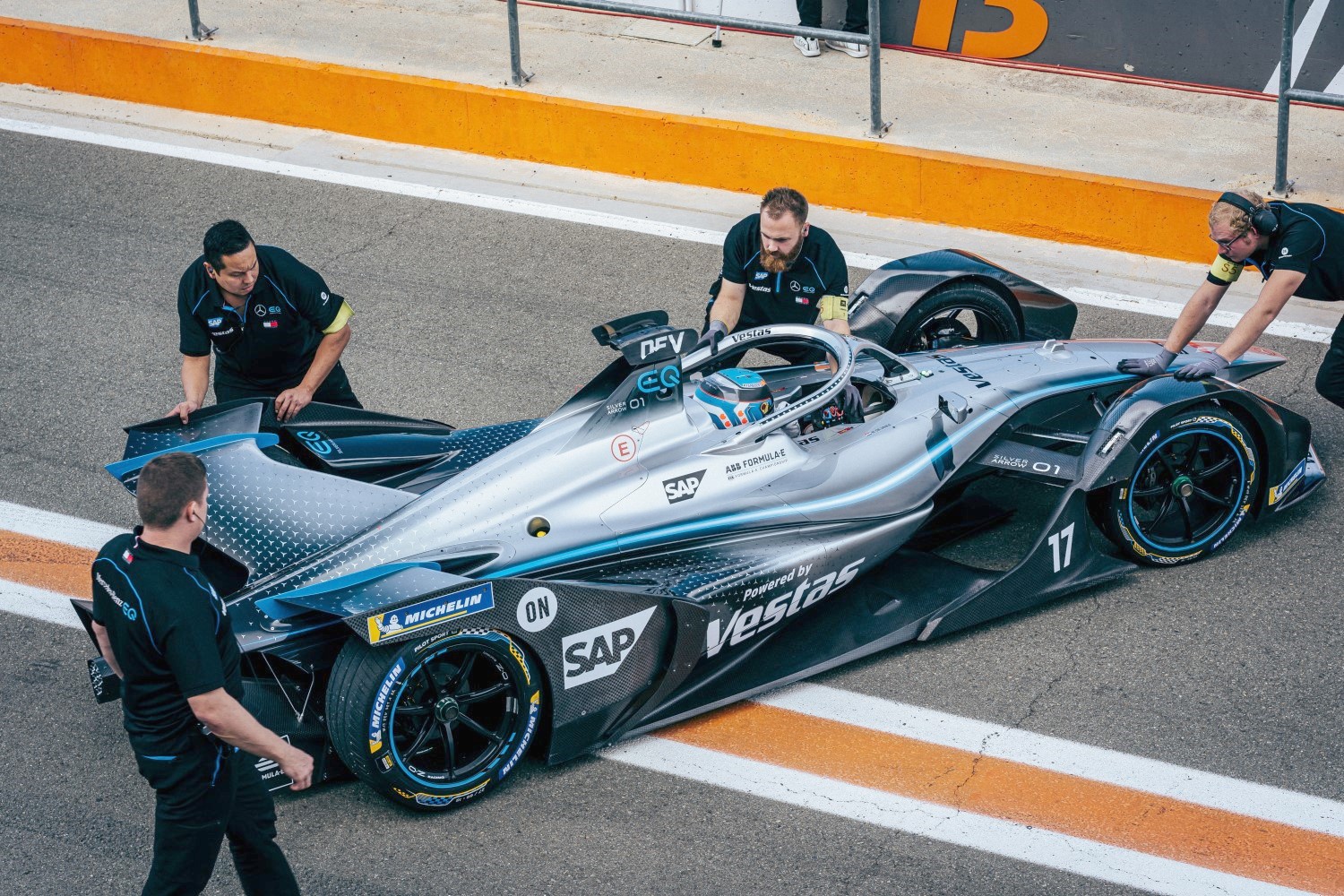 Back to the garage for the Mercedes cars
Three questions for Ian James – Mercedes Formula E team – after last week's test in Valencia
The team has returned from Valencia after taking part in the first joint tests with the other manufacturers. What did the team learn, and how much did the experience with HWA RACELAB from the previous season help?
Ian James: The week got off to quite a challenging start, but fortunately we were able to round off the tests on Friday with a decent number of laps. We are currently having to cope with a steep learning curve. But I am satisfied with how we have organized our approach to Formula E. Now is the ideal time to enter the championship as a factory team.
Of course, it helps that HWA RACELAB already had their own involvement in season five. But I would say that the benefit is more on the operational side. This is actually quite important, because Formula E functions differently from other racing series, especially compared to what we're familiar with in Formula 1 and the DTM. The one-day format plays a major role here. Formula E is quite unique: it's not the sort of series where you turn up as a newcomer and run away with the championship. The previous season has given us some useful insight into Formula E, but if you're starting as the works team of a manufacturer, there are some significant differences that we have not encountered in the past year.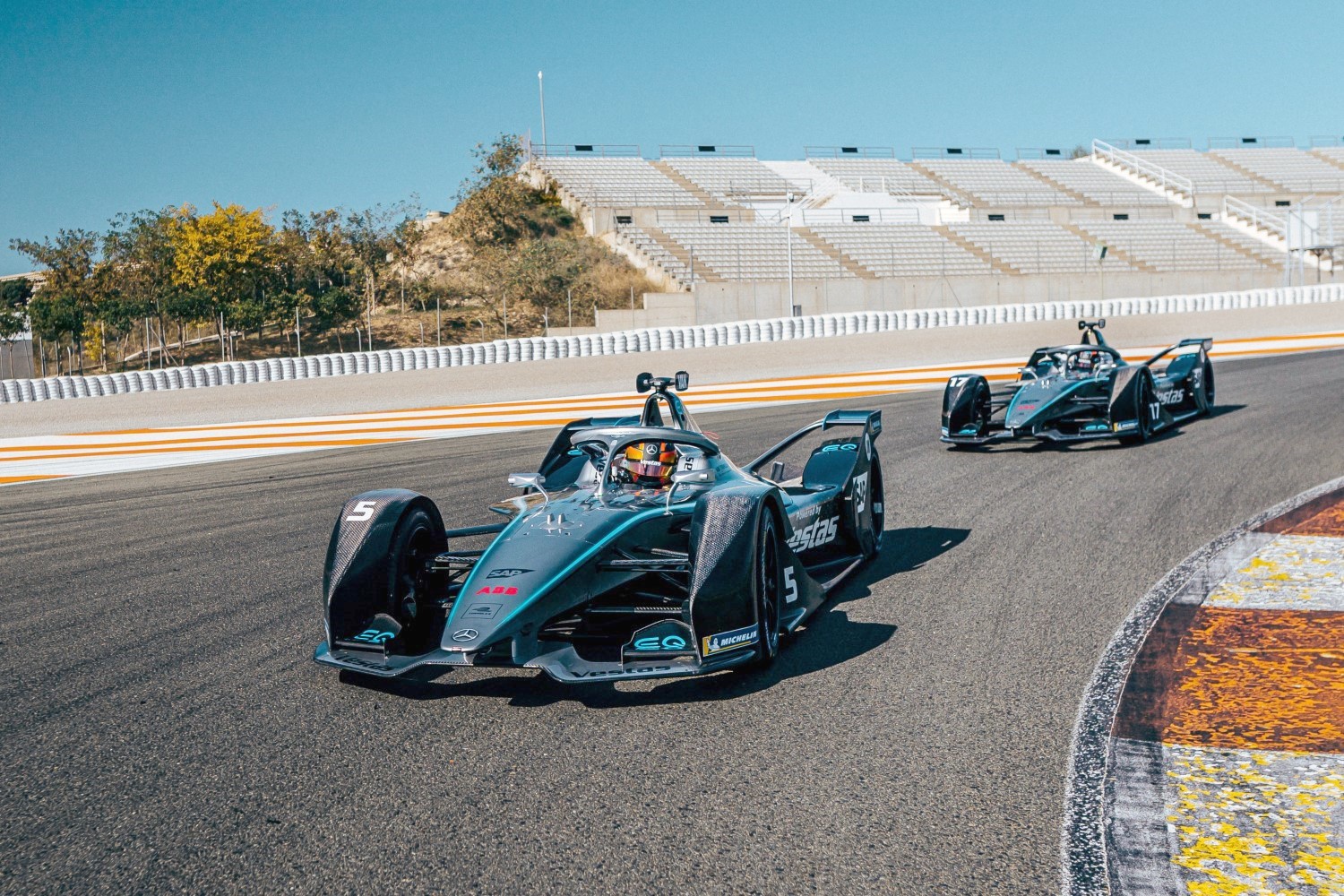 By Friday things were looking up
What sort of differences do you have in mind?
Ian James: In this sport, there are some aspects that are absolutely unique to Formula E. If we look at what Mercedes has achieved in Formula 1, in the DTM and in other series, there has always been one common factor, namely an internal combustion engine. You can, of course, see the power unit we use in Formula E as some kind of larger MGU-K from Formula 1 [Motor Generator Unit – Kinetic: stores and releases kinetic energy from braking]. But ultimately, it has to work in a completely different way, because there is no internal combustion engine in Formula E. In this context, we have learnt that the software plays a key role. It's all about understanding the nuances of the software and its development. I wouldn't say that this came as a surprise for us, but it's definitely a different challenge from the sort we've been up against in other racing series in the past.
Gary Paffett was with you at the Valencia track for the first time in his new role as Sporting and Technical Advisor. In what way do you think he can influence the decisions made by the team?
Ian James: It's good that we have Gary on the team. He has had one year of experience in Formula E and takes up an intermediary role between the drivers and the engineers. In that regard, he is fulfilling an important control function. This position is new to him, but we chose Gary because of his great experience as a racer and because of his record of success. His character fits in well with our approach of getting things moving at the right speed. During the test in Valencia, we have already seen him slotting into this new role. He made a great contribution to the drivers' debriefing. He asked questions that not everyone would have thought of. This is the direction we need to take in our development. I'm glad that we have him on board and that he continues as a member of the Mercedes motorsport family.