FIA adds third DRS zone to Mexico GP circuit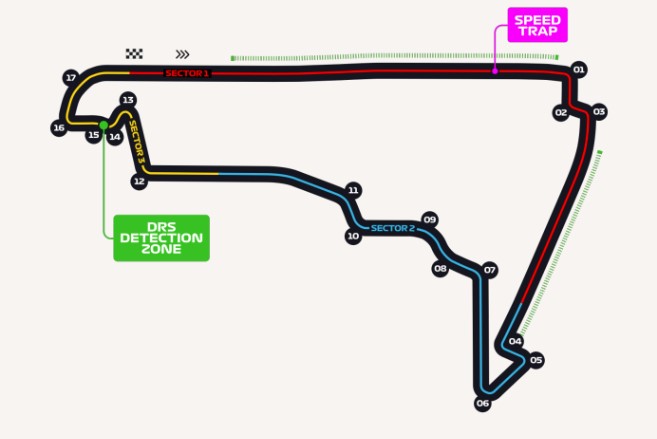 Note 3rd DRS zone
A third DRS zone has been added to the Autodromo Hermanos Rodríguez Circuit for this weekend's Formula 1 Mexican Grand Prix.
The FIA has been experimenting with the length and number of DRS zones at grand prix circuits in recent years, with the idea to try and enhance the quality and quantity of overtaking.
On Wednesday the updated track map was released, showing that another DRS zone has been added to the short straight after the esses in-between the second and third sectors.
The detection point for the new zone will be in the midst of the esses section 70m after Turn 9, the activation point is set to be 80m after Turn 11.
This new section is in addition to the retained DRS zones alongside the main pit straight and the straight between Turns 3 and 4, which each have their own detection points.
Drivers are permitted free use of DRS in practice and qualifying through the designated zones, and must be within one second of an opponent for it to be allowed in race trim.