Montoya schools World's Fastest Gamer finalists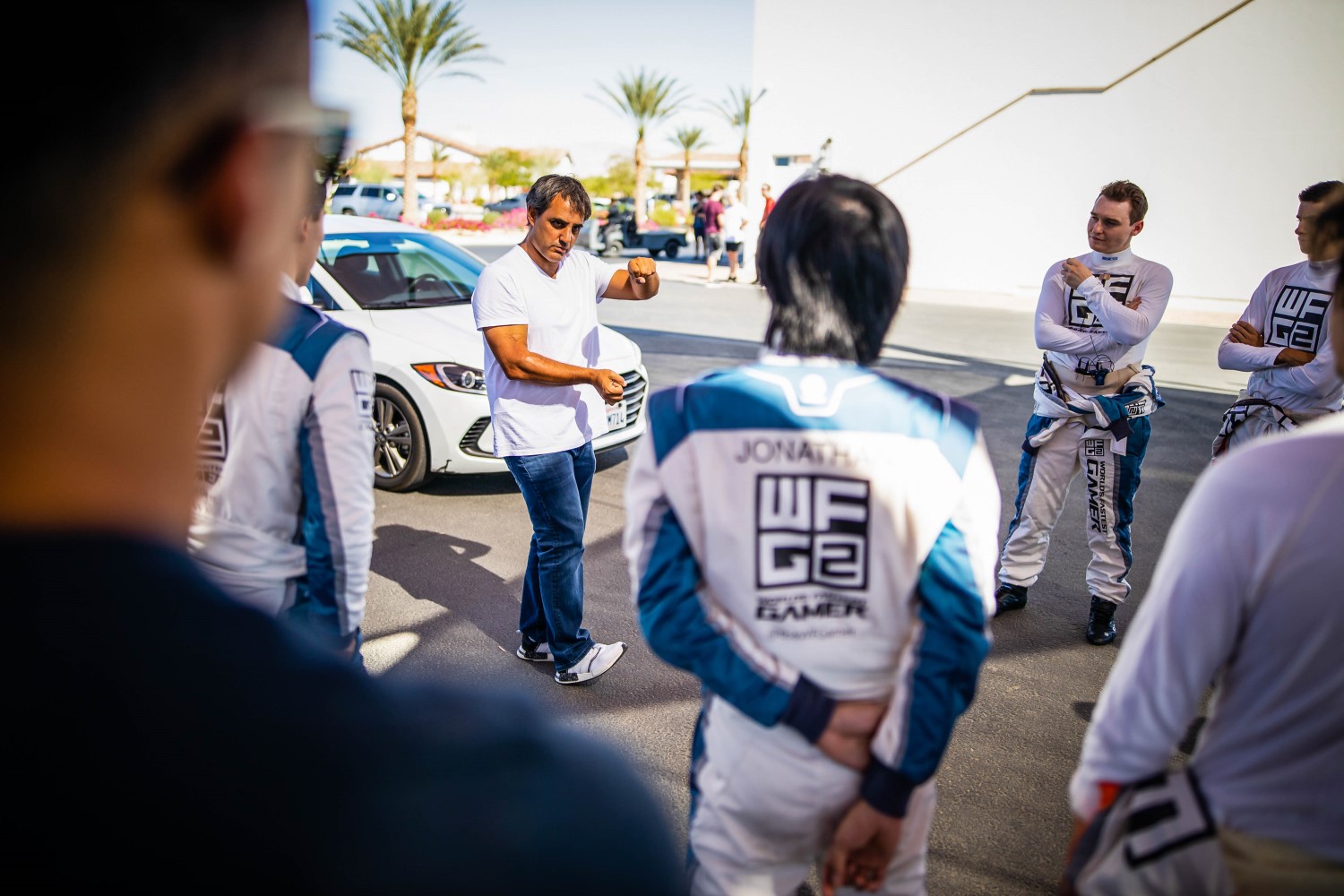 Montoya schools the gamers
The World's Fastest Gamer finalists got taken to school on Monday with a Monaco Grand Prix, 2 x Indy 500 and 3 x Rolex 24 at Daytona winner handing out a "Montoya masterclass" at The Thermal Club motorsport resort near Palm Springs.
The 10 World's Fastest Gamer finalists began their morning in a multi-million dollar home on the grounds of the exclusive motorsport playground before making their way downstairs where their Mijet EXR cars were already waiting in the garage.
Also waiting for them in the garage: team leaders Rudy van Buren and Jann Mardenborough, as well as head judge Juan Pablo Montoya.
Montoya – the recently crowned IMSA WeatherTech SportsCar Championship prototype champion – watched on as the gamers took their first laps around Thermal, before taking the wheel himself and treating the finalists to a series of hot laps.
The students were able to lean his incredible experience which has included successful stints in Formula 1, IndyCar, NASCAR and sportscars.
"We did two laps with Juan Pablo Montoya and he was basically showing us how you have to drive this track, and what you can do to make the driving so much easier than just sending it around the corners," Maximilian Benecke said.
"It was really fun. He gave us a lot of help. Hopefully, we can take his advice and apply it to the next time we're on track."
The gamers finished out the day at The Thermal Club with their first solo laps on track. The previous sessions had all been done with an instructor in the second seat, but for the final session of the day, these guys were all on their own. It was up to them to apply everything they had learned so far from Montoya, Mardenborough, van Buren and the on-site instructors.
"We just did our first track day at Thermal Club and it was great! We did about 30 laps total, ten of them were on our own," Riley Gerster said.
"I think everybody got consistently faster as the day went on. There were a few spins, a few people in the dirt, I'm proud to say I wasn't one of them though!"