NASCAR Fans To See Few Noticeable Changes With ISC Deal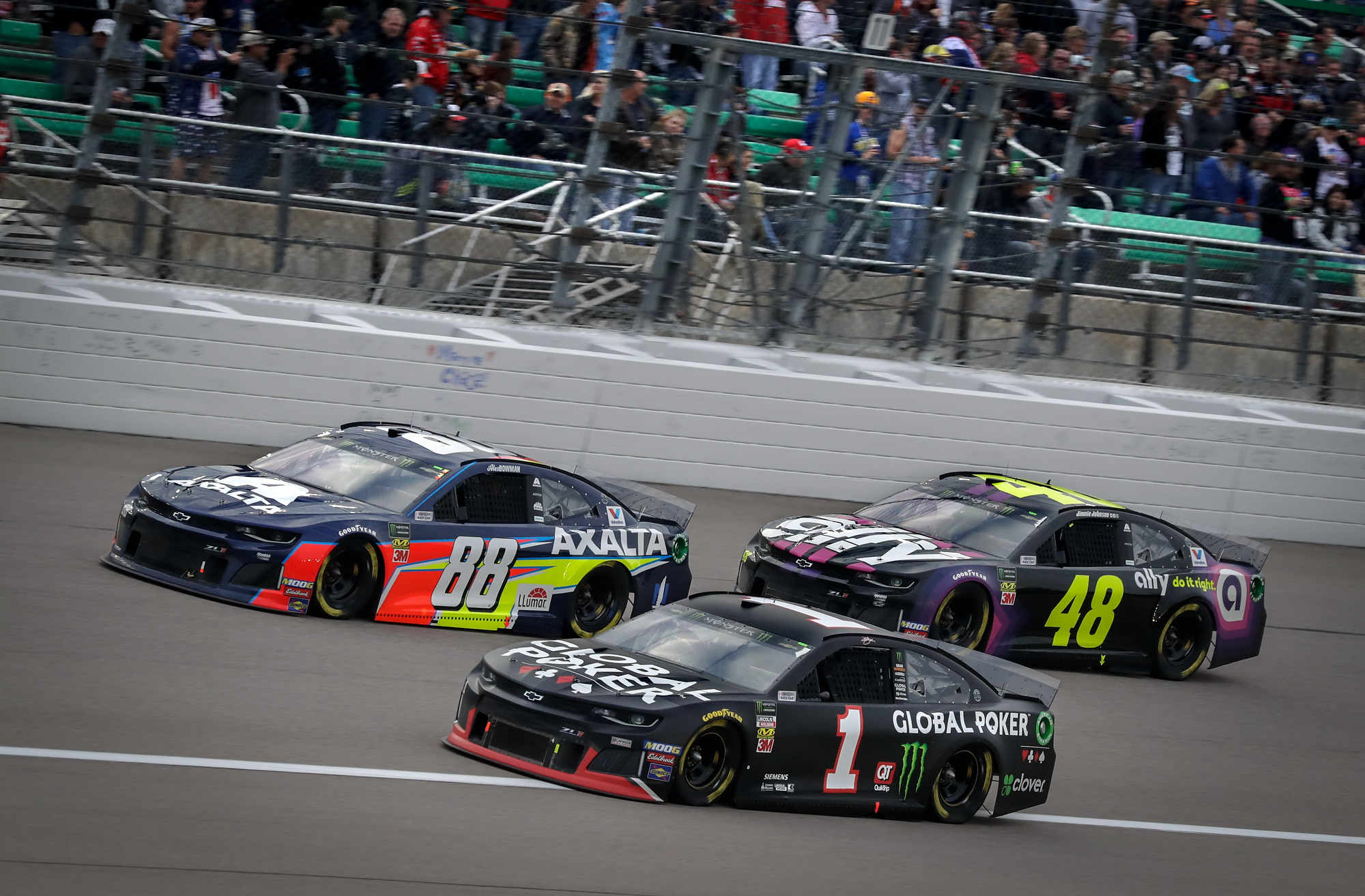 Kansas action
NASCAR officially closed on its ISC deal on Friday, and there will not be "a lot of noticeable differences for fans" in the short term, according to Matt Weaver of AUTOWEEK.
Privatization "allows for NASCAR to better streamline sponsorship activation across its touring divisions and facilities," and "could, hypothetically, make it easier for NASCAR to be purchased if it were for sale."
Additionally, this "would allow NASCAR to unilaterally make changes to all three national touring schedules without having to answer to public shareholders or Wall Street."
ISC, now NASCAR, "owns and controls 12 tracks that host 19 points-paying Cup races" AUTOWEEK
Kansas Speedway President Pat Warren said of the deal, "We're excited about it. It's a huge opportunity for our industry and having the leadership of the France family, who have played such a huge role in our sport since its founding. To bring the two entities together is only going to make things better. We've always had a good relationship with NASCAR, so I don't know if it's a significant thing just for Kansas" K.C. STAR.