Video Recall: Watch Ferrucci drive thru field in Indy 500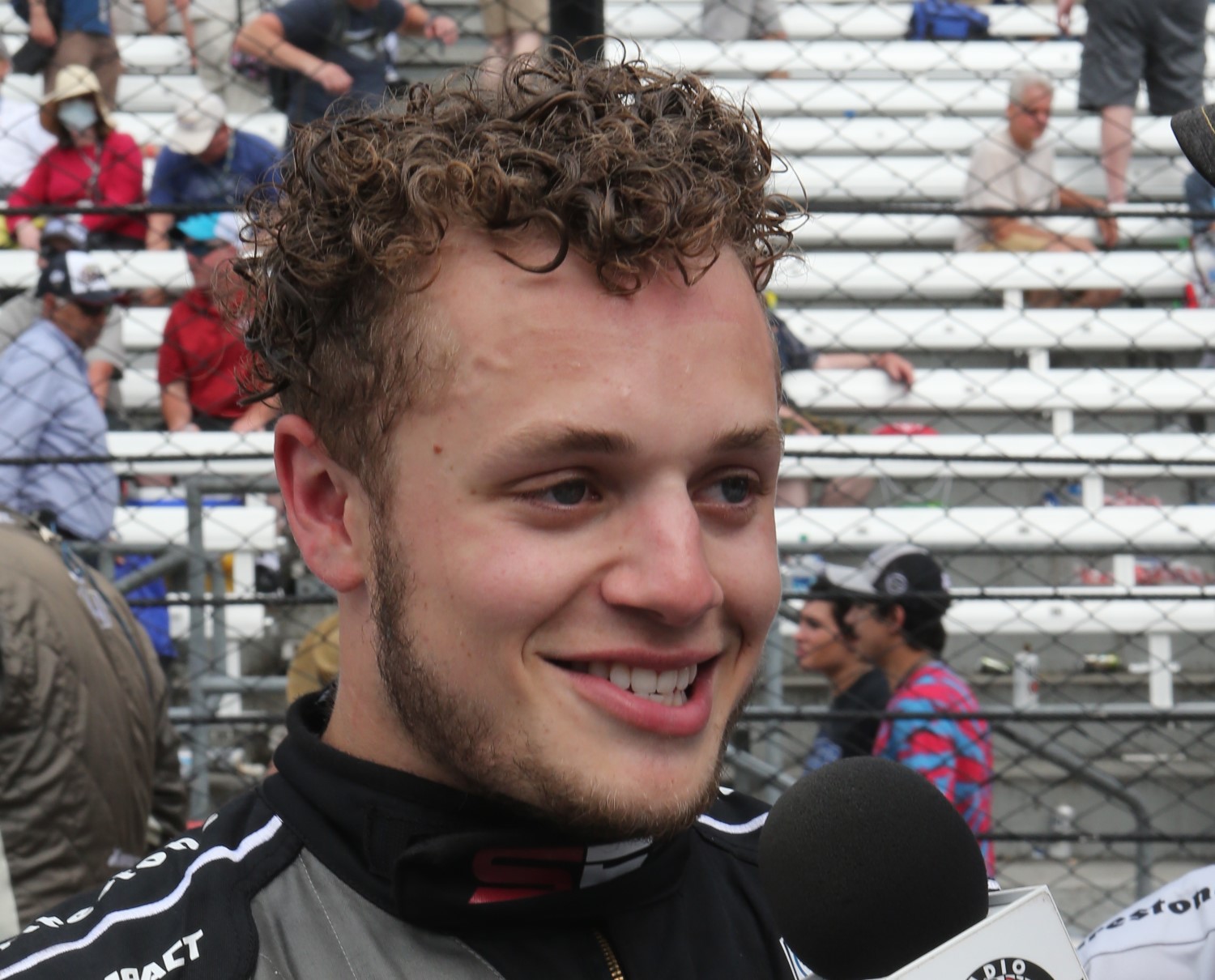 Santino Ferrucci
Santino Ferrucci wasn't just the Indianapolis 500's Rookie of the Year in 2019, he was one of the most exciting NTT IndyCar Series drivers to watch in the 103rd running at Indianapolis Motor Speedway.
Ferrucci started 23rd in the No. 19 Cly-Del Manufacturing Honda of Dale Coyne Racing Honda, which means he was in traffic from the drop of the green flag. As the video here shows, Ferrucci had to make several aggressive moves to earn the seventh-place finish.
Included in the aggression was a last-lap attempt to pass Ed Carpenter.
"I almost stuffed it trying to pass (him) for sixth," Ferrucci said after the race.
The most memorable of Ferrucci's moves was the evasive action required to miss the mess that began with Sebastien Bourdais and Graham Rahal coming together in Turn 3.
Behind those cars was a chain reaction. Rookie Felix Rosenqvist couldn't get stopped and his car bounced off Chip Ganassi Racing teammate Scott Dixon. Rosenqvist ricocheted into the path of a sliding Zach Veach, and those two made heavy contact. Trailing was Ferrucci, who drove through the grass to his left and onto the deceleration road. Jack Harvey followed him, and never driver lost traction.
Ferrucci's onboard camera captured the evasiveness.
"I mean, I saw a little bit of the grass stick up getting towards the corner and the spotter comes on the radio and says, 'All right, just don't go high, don't go high,'" Ferrucci said. "Then I see everybody starting to wreck and I'm just like (in the) middle of the track."
Ferrucci did about the only thing he could do in that situation: He sought an escape and motored through the debris.
"I floored it because I thought that was the smart thing to do," he said. "Then I saw the grass, which to me was the only hole, and that looked like the most intelligent place to go.
"So, we mowed the lawn in that respect, and we came out just fine."
Ferrucci described the jockeying with fellow drivers "a lot more fun than I had ever hoped it to be."
"I got to battle it out almost the entire race with (Ryan) Hunter-Reay, who's a champion here (in 2014)," Ferrucci said. "The experience that you get racing someone like that and the enjoyment and excitement of racing around other competitors like him, it was just a blast."
Ferrucci said finishing seventh felt "like a victory."
"We started 23rd, man!" he said.